What's more fantastic than throwing a few things in a bag and taking a quick getaway? Our Overnighter Bag celebrates the thrill of travel; with just enough room to fit the essentials, you'll never be weighed down or unable to catch the next train. This carefree attitude is reflected in the bag's straightforward construction and sturdy materials. It's beautiful but not too precious to toss in the trunk!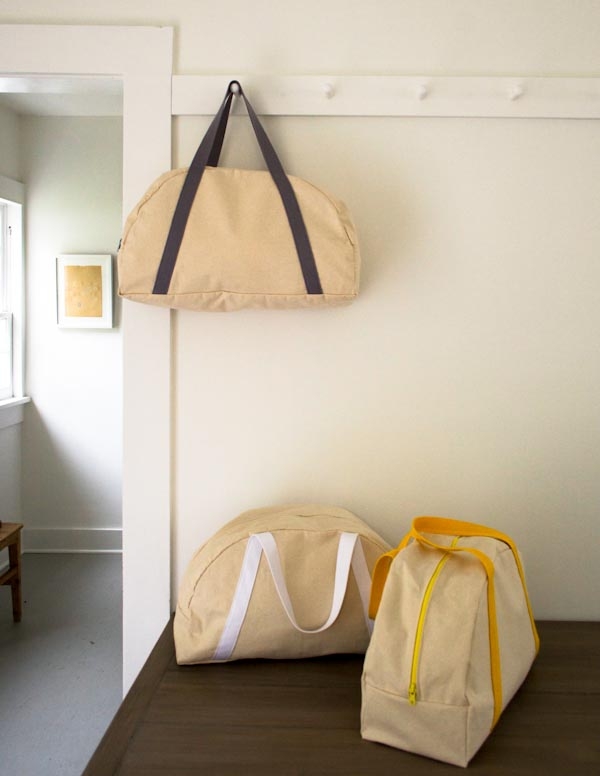 To make your own stylish little duffle, measuring 10¾ inches tall x 19 inches long x 6¾ inches deep, you'll need…
Bon voyage and happy sewing! -Molly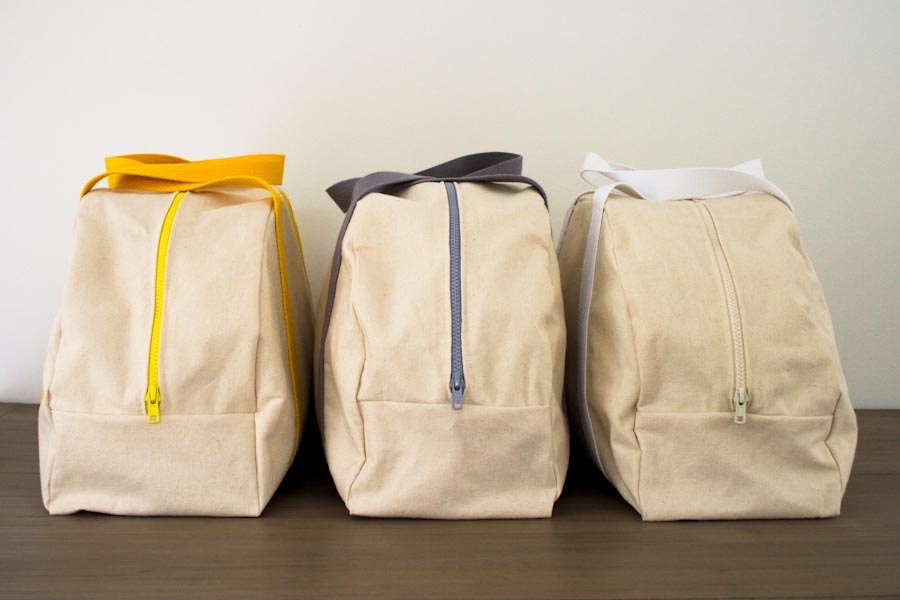 Update: New Fabric
September 2015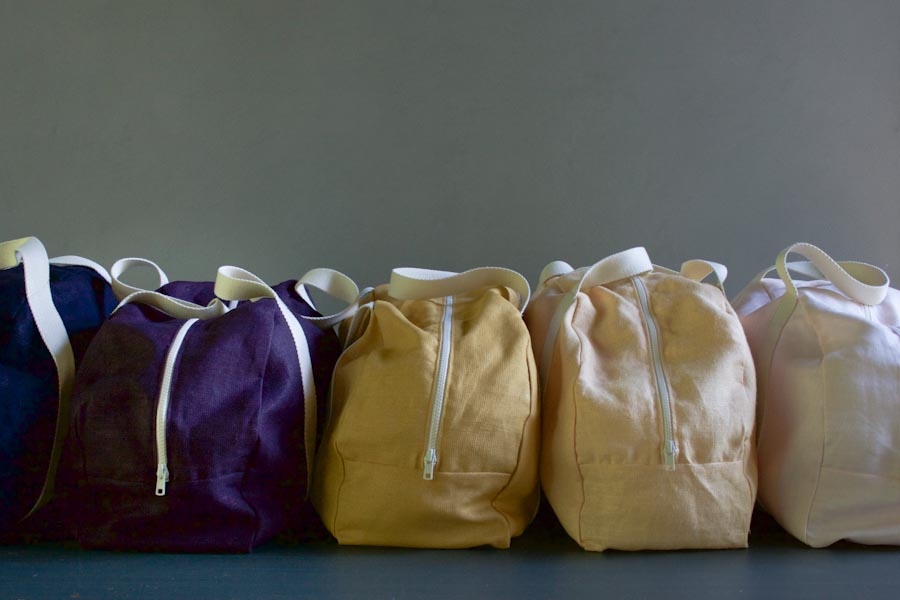 We've sewn up a new set of our classic Overnighter Bags in a warm and spicy palette of Purl Soho's Warsa Linen. To see more photos check out our Overnighter Bag in Warsa Linen story!
To make this version of our Overnighter Bag you'll need…
3/4 yard of Purl Soho's Warsa Linen. We used Peach, Ochre, Midnight, Fig, and Pale Pink.
A 110-yard spool of Gutermann's Cotton Sewing Thread to match the linen. We used colors 1680, 1661, 6210, 6170, and 5070 (respectively).
A 110-yard spool of Gutermann's Cotton Sewing Thread to match the zipper and webbing. We used color 1240.
 3 yards of Purl Soho's 1 ¼-inch Sangle Cotton Webbing in Natural
A 27-inch Non-Separating Zipper in Ivory
5 1/2 yards of Purl Soho's 7/8-inch Bias Tape by the Yard in Natural