What's more fantastic than throwing a few things in a bag and taking a quick getaway? Our Overnighter Bag celebrates the thrill of travel; with just enough room to fit the essentials, you'll never be weighed down or unable to catch the next train. This carefree attitude is reflected in the bag's straightforward construction and sturdy materials. It's beautiful but not too precious to toss in the trunk!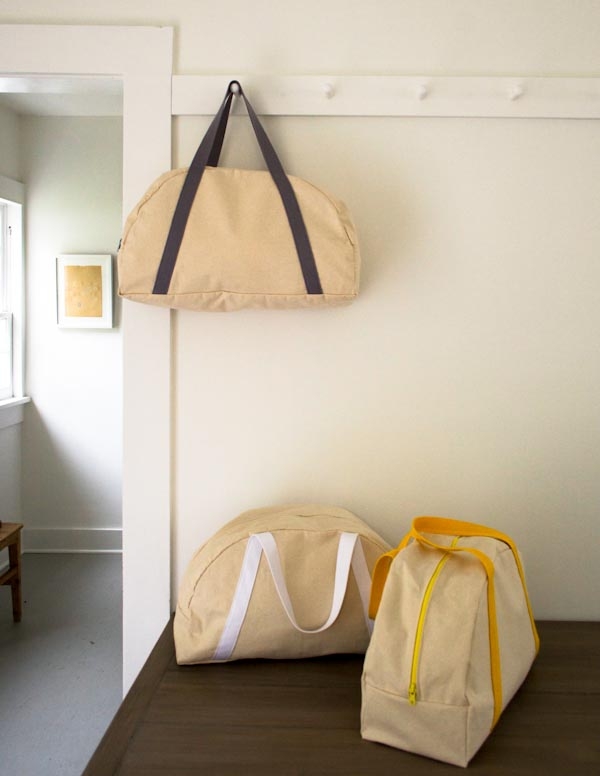 With the holidays upon us it's good to note that while the finished bag would certainly make a spectacular gift, the Overnighter Bag Kit itself comes neatly packaged in sturdy box and is lovely enough to give to any traveling crafters you may know!
Purl Soho's Overnighter Bag Kit comes in six cute colors and with everything you'll need to make your own stylish little duffle, measuring 10¾ inches tall x 19 inches long x 6¾ inches deep…
Bon voyage and happy sewing! -Molly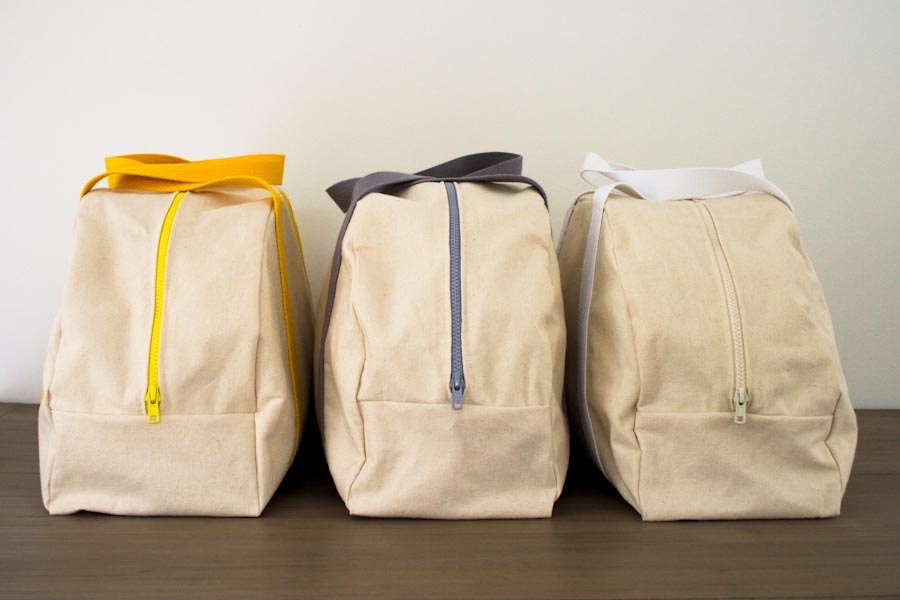 P.S. Just want the pattern? You can purchase it on its own right here and pick out your own materials by clicking on the links above.
Update: New Fabric
September 2015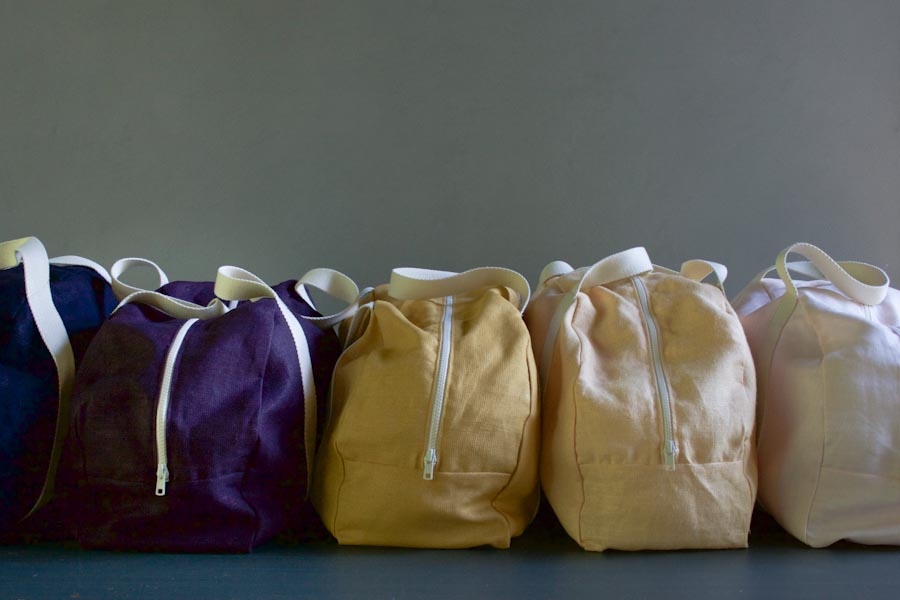 We've sewn up a new set of our classic Overnighter Bags in a warm and spicy palette of Purl Soho's Warsa Linen. To see more photos check out our Overnighter Bag in Warsa Linen story!
To make this version of our Overnighter Bag you'll need…