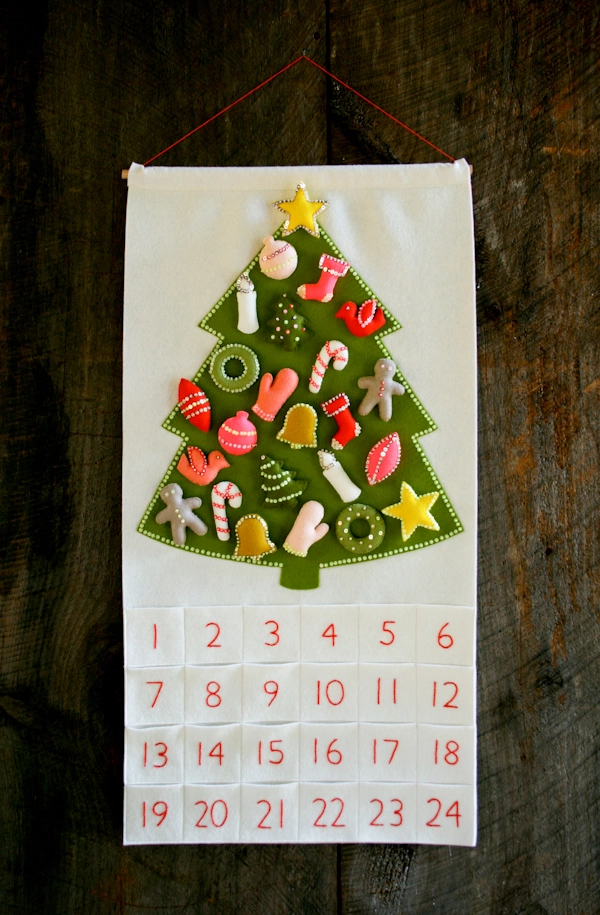 Some of my best Christmas memories aren't from the day itself but rather from the days and weeks leading up to it: the letters to Santa, the evenings spent trimming the tree, the cookie baking (and eating), and, of course, the daily ritual of the advent calendar.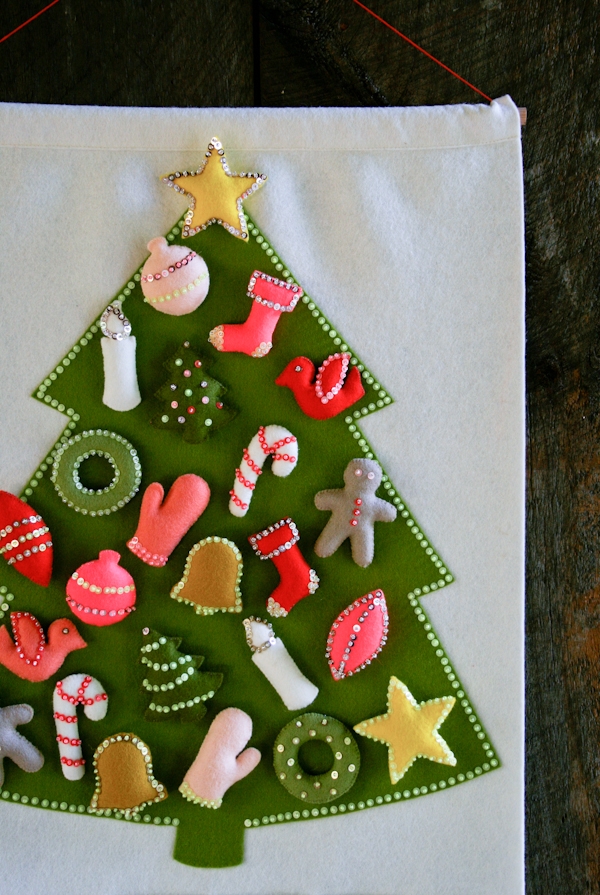 Every morning in December my sister and I would clamor downstairs to the calendar, eager to mark one day closer to Santa's arrival. The Christmas countdown was a real tradition in our house, made all the more meaningful by the calendar itself. Ours had been hand made by my grandmother, and it saw us through every December I can remember. Even as a kid I knew how special this was, and I loved admiring all the details of her handiwork.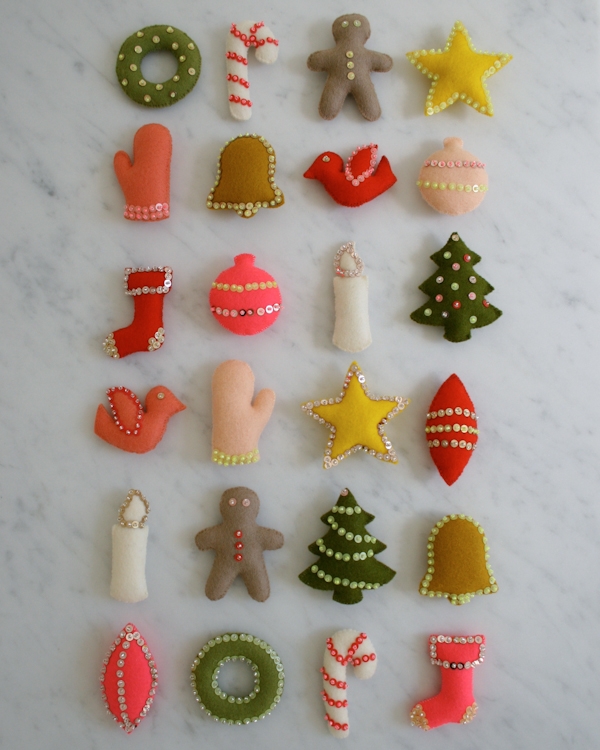 Now that I have children of my own, I am excited to bring the same kind of magic to their Christmas season. I wanted our calendar to be fun, modern and long-lasting, but mostly, I knew that nothing short of hand-made would do!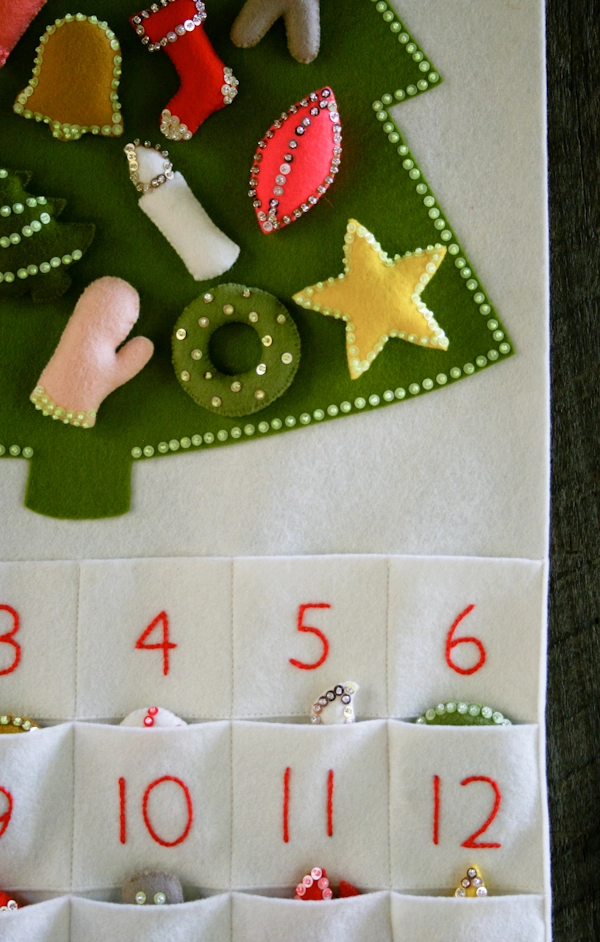 This Advent Calendar fits the bill perfectly. Made with a colorful selection of 100% wool felt and embellished with a bevy of beautiful sequins and beads, it's built to withstand the test of time (and small fingers), with just enough vintage whimsy to remind me of where it all began.  My girls are still too young to really appreciate the ritual yet, but I can see the spirit of Christmas Future, and it's looking very bright!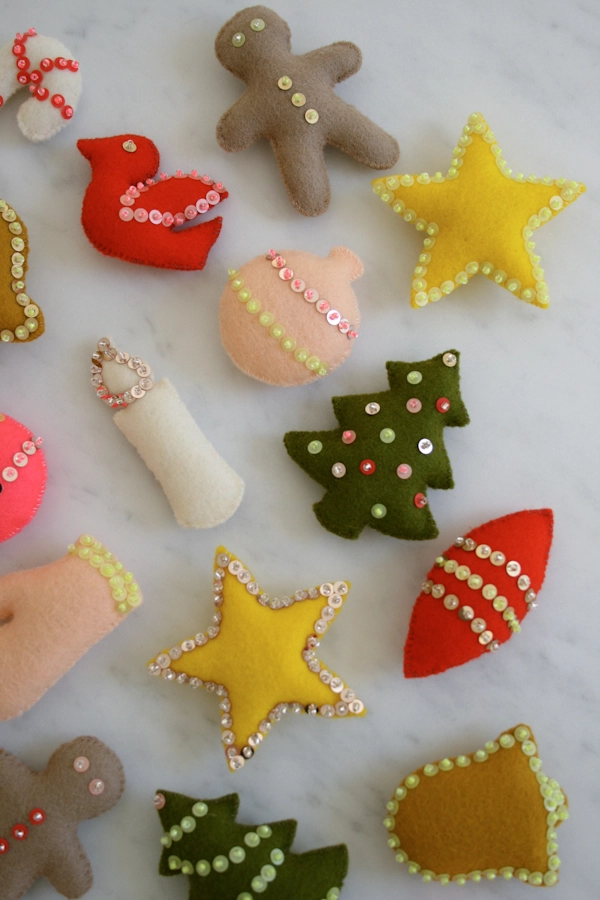 To make your own calendar (and to start your very own family tradition) we've compiled everything you'll need in our Advent Calendar Kit. It includes…
100% wool felt in 12 colors
Purl Soho's Organic Cotton Sewing Thread in 3 colors
Embroidery floss
Embroidery needle
Beading needle
Sequins in 5 colors and beads in 3 colors
Straight pins
Iron-on transfer pencil
Fabric marker
Stuffing for ornaments
Wood dowel for hanging
12-Page, full-color instructional booklet
Cutting and transfer templates
And it all comes beautifully packaged in a sturdy tube, which makes it a great gift… even if it's just to yourself! – Corinne
P.S. Already have the materials? You can find the pattern on its own right here too!