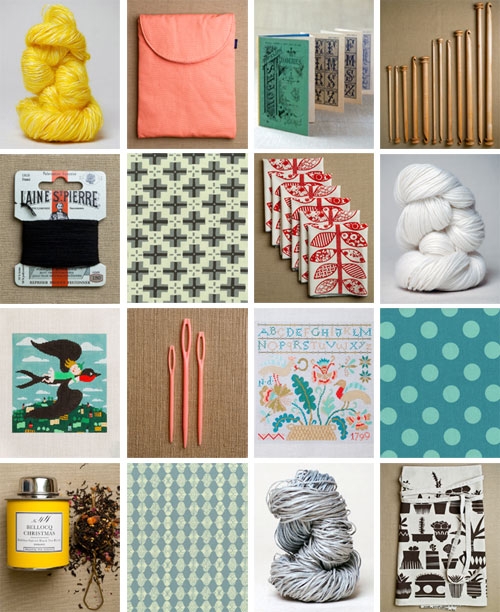 With just a few weeks left of winter, it feels like time to celebrate! That's why our Goodbye Winter Sale starts now! As we make room for new spring goodies, our website says farewell to some of last year's beloved products, including beautiful cashmere, merino and silk yarns, tons of amazing fabrics from our very favorite companies, gorgeous hand painted needlepoint canvases, loads of books and more!
Yarn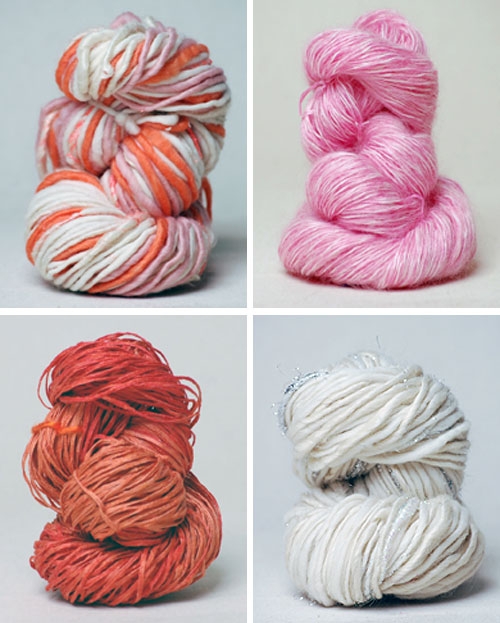 Some very special yarns are now on sale, including select colors of Jade Sapphire's unparalleled Mongolian Cashmere! From featherlight 2 Ply to decadant 12 Ply, Jade Sapphire makes our very favorite cashmere with incredible softness and beautiful hand dyed color. For inspiration, check out all of the Purl Bee's Jade Sapphire projects right here, including our super popular Cashmere Bandana Cowl!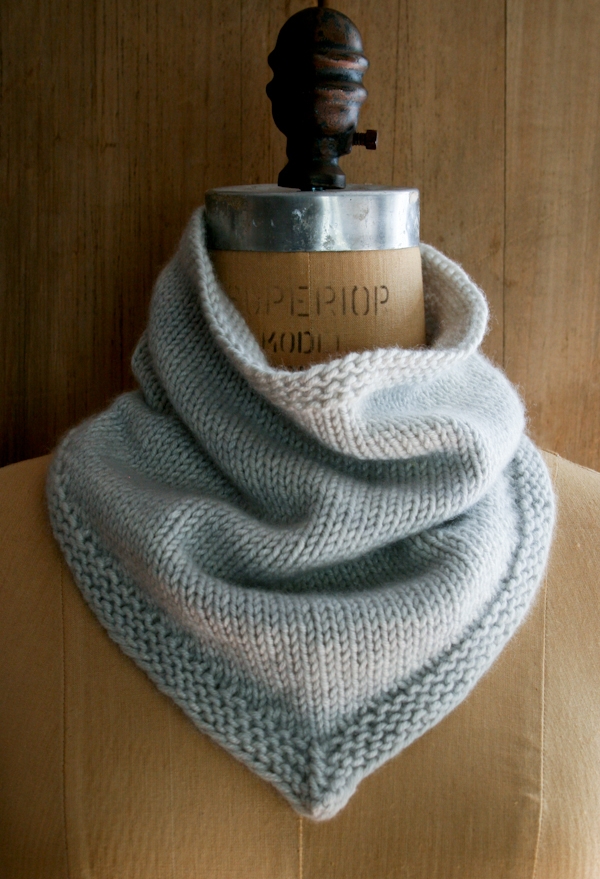 Also on sale, don't miss Knit Collage's distinctively quirky Candy Cane and Pixie Dust Mini; Alchemy's stunning Silken Twine and Tweedy; Cascade's pure and rustic Eco Alpaca and Eco Highland Duo; and Habu's lush Thick and Thin. Plus, prepare for a rainy spring day with a few skeins of customer favorite, Koigu's Kersti Multis!
View all of our sale yarns right here!
Fabric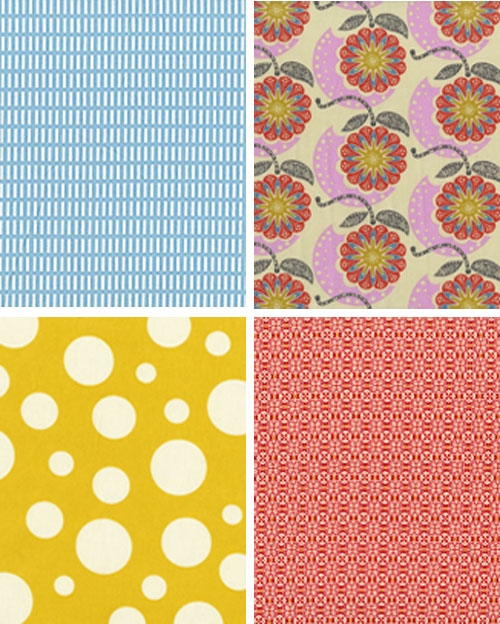 Our legendary yard sale is also on! Available by the yard only, choose from hundreds of Quilting Cottons, Japanese, and Organic fabrics. You'll find beautiful fabrics from all of our very favorite companies, like Kokka, Freespirit and Birch.
Other fabulous collections are also on yard sale: laminated cottons from Amy Butler, Anna Maria Horner, Robert Kaufman and Kobayashi, La Femme quilting cottons from Robert Kaufman, Dutch Chintz from the Dutch Chintz Company, Bahia Upholstery from Alexander Henry and the very popular Bloomsbury Garden Lifestyle collection from Liberty of London. They're all 40% off!
And don't miss our super special Dutch Chintz Fat Quarter Bundles! All 12 fabrics from this historic collection in one place, let your imagination run wild!
View all of our sale fabrics right here.
Needlepoint + Embroidery
Purl Soho searches far and wide for unique and beautiful hand painted needlepoint canvases, and now a selection of them are 40% off their regular price. From Birds of a Feather, Unique NZ, Shelly Tribbey and Treglown, there's something special for everyone. We're especially excited that Needlepoint Belt Canvases from Smathers & Branson and Voila! are now all on sale!
And stitchers will love that we have over a dozen embroidery kits on sale! Get out your needles for these lovely images of trees and flowers and birds, or freeform your way around Prints Charming's Floral Sampler.  Got your own idea? Sajou's elegant Lin A Broder Embroidery Linens and Cross Stitch Albums may be invaluable to your plans! Get stitching!
Tools + Notions
Crafters of every ilk will find a sale tool or notion to add to their baskets! Knitters, browse all of our beautiful knitting needles now on sale! For a special treat, grab a set of Lantern Moon's beautiful ebony Double Pointed or Straight Knitting Needles; choose Bag Smith's Big Stitch Straights or Double Points for your most jumbo jobs; and for everyday, don't miss Bryspun's high quality flexible plastic Straight Knitting Needles. And crocheters, check out all of the crochet hooks on sale: Big Stitch Tunisian Hooks, plus a wide variety from Susan Bates.
Plus, trims and ribbons, glass buttons from Moving Mud, needles and pins from Sajou and John James, scissors from Mundial and Clover, stock up on the essentials!
Books, Gifts + More!
Fill your shelves with inspiration! From crocheted toys and cross stitch albums to knitting history and couture sewing, books on every needlework subject are on sale. Plus, issues of Interweave and Quilts Japan magazines are sure to get the creative gears turning.
And finally, many specially crafted gifts are now 40% off. Children's games and decorations from Petit Collage, screenprinted textiles from Skinny Laminx and Anna Joyce, special holiday tea from Bellocq and iPad and Laptop Cases from Baggu are all on sale!
Wish you could see our Goodbye Winter Sale all in one place? Just click here! Who knew winter's end could turn up so many treasures? Enjoy!