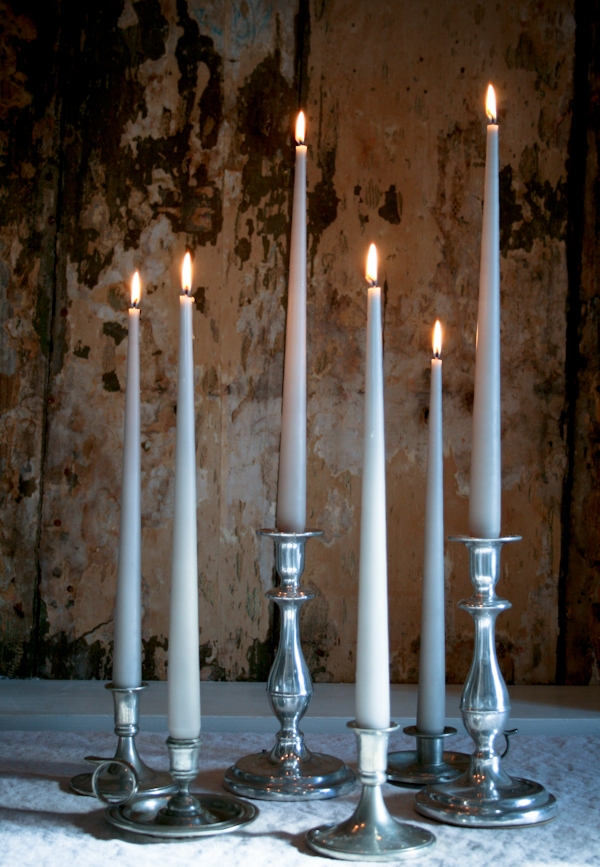 Elegant, graceful and totally lovely, Purl Soho's new Tapered Candles bring something very special to the table! Their warm and peaceful glow is the perfect companion for dark winter evenings and cozy dinners by the woodstove.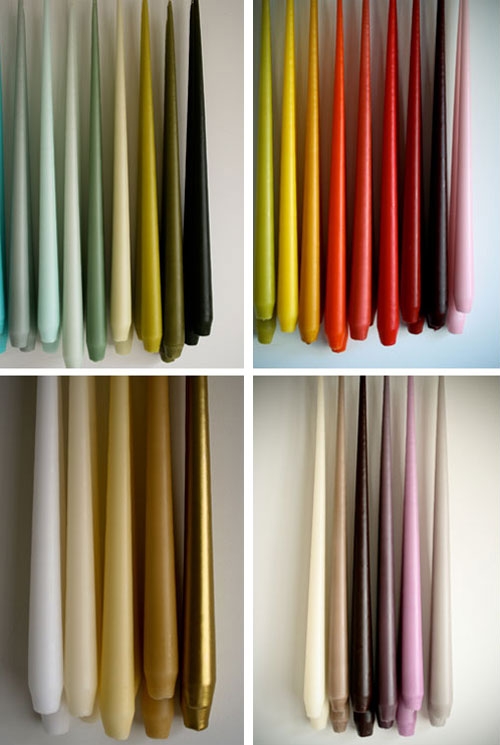 Each pair of these extra-long candles is lovingly created by the family-owned Danish company Ester & Erik. Rooted in the proud tradition of Denmark's candle manufacturing history, Ester & Erik chooses the finest supplies to thoughtfully shape the most gorgeous candles we have ever seen! They burn with a clean, steady flame that doesn't drip or smoke and that lasts deep into the night.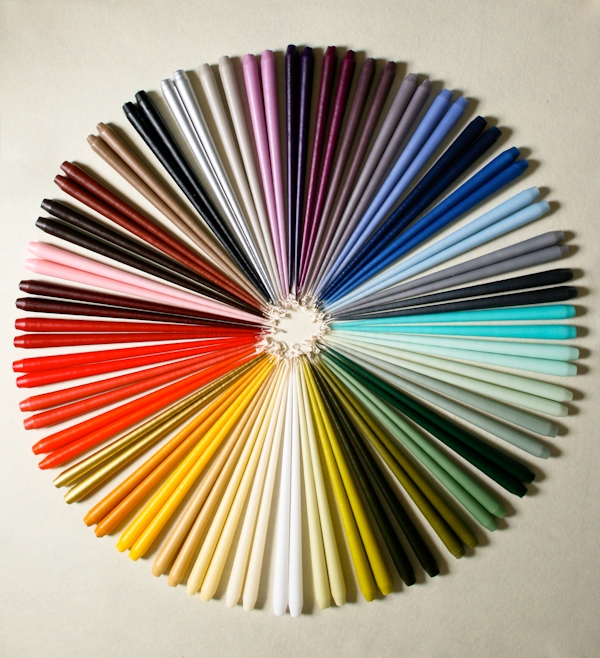 Hand-colored and lacquered in a stunning rainbow of colors – snow white and panther black, butterscotch yellow and cloudy flax- pick up the color of your plates, your walls, your flowers, your food! Or add a new pop of just the thing that's missing!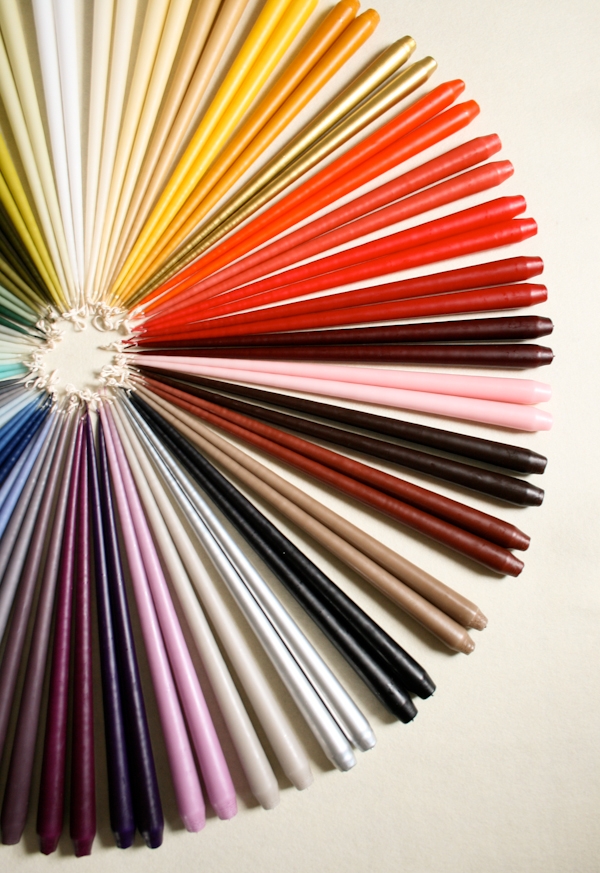 Crafted with such care, Ester & Erik Tapered Candles appeal to our love of integrity and beauty. And so, a room lit with their gently flickering light is our idea of a happy New Year! Choose your favorite color right here and have a very happy 2013!