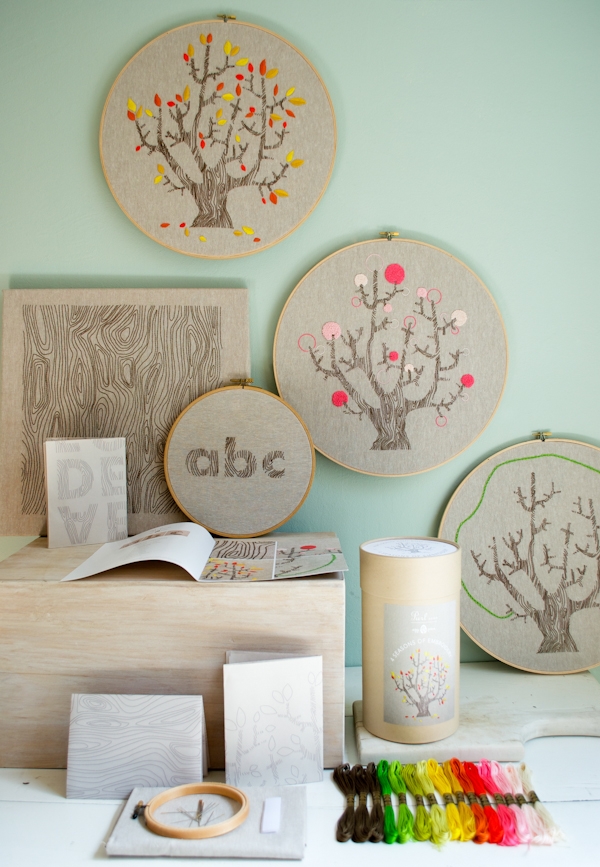 We are so excited to announce our latest labor of love, the 4 Seasons of Embroidery Kit from Purl Soho and Egg Press! To create it we combined a little bit of life's most meaningful pleasures: old friends, natural beauty, and hand crafting. The result is the embroidery kit of our dreams!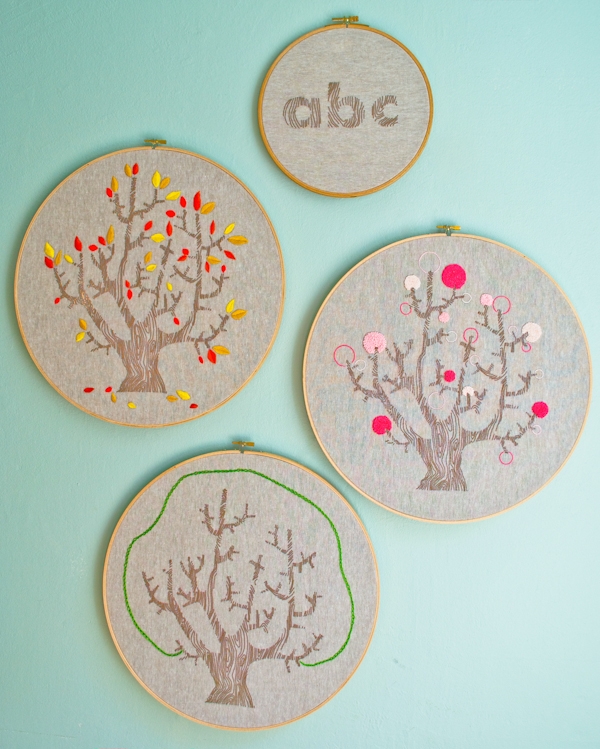 The 4 Seasons of Embroidery project started as a friendship between Purl Soho and Portland, Oregon-based design company, Egg Press. We have long admired each other, sharing a devotion to traditional crafting and modern design and an agreement that nature's gifts are our finest inspiration! Egg Press also brought to this project a mastery of the time-honored crafts of letter pressing and typeface design.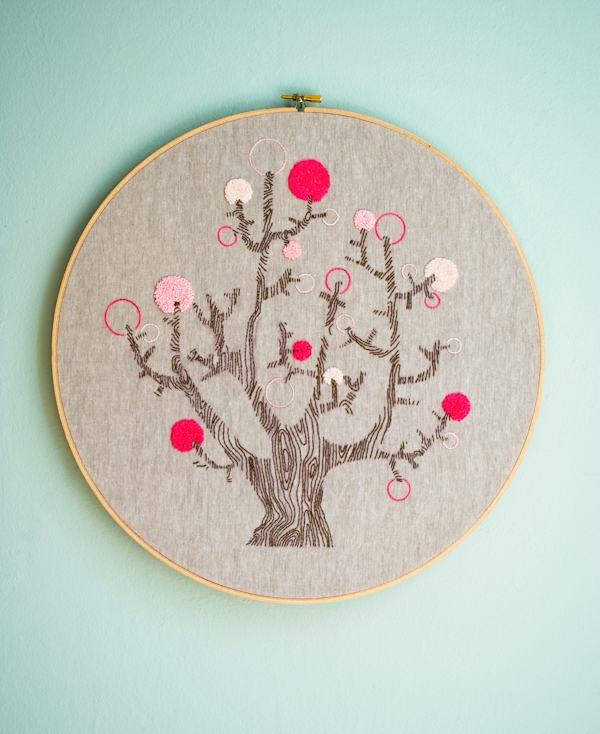 But it is our mutual respect for the handmade that most urgently brought this bi-coastal partnership into being. And embroidery, with its stark evidence of the hand's involvement, was a natural place for us to start. We love also that embroidery has the inherent feeling of having lived a hundred years already, whether it was in fact passed on from generation to generation or was just finished yesterday. We took great pleasure in bringing to this timeless feeling the aesthetics of modern design, a look that is pared-down, playful and very fresh!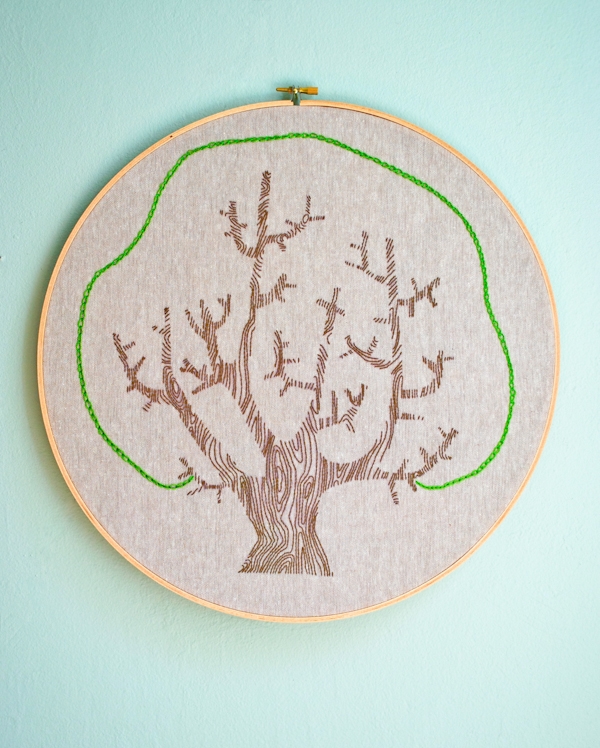 The 4 Seasons of Embroidery centers around one of nature's most compelling images, the tree. Its powerful message of life and renewal, of family history and natural bounty, is so universal that people of all ages and places can appreciate its dispatch of hope!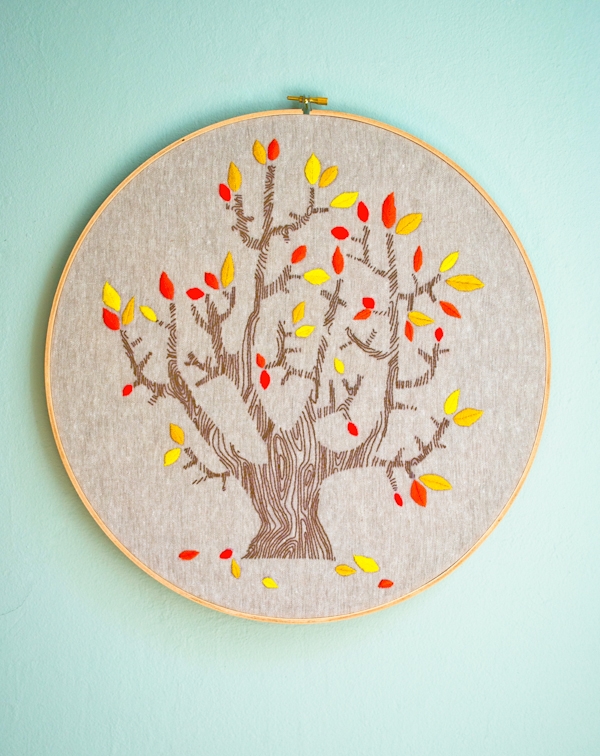 Each kit includes four transfer designs that depict a year in the life of a proud tree, from bubbly spring and verdant summer to resplendent autumn and serene winter.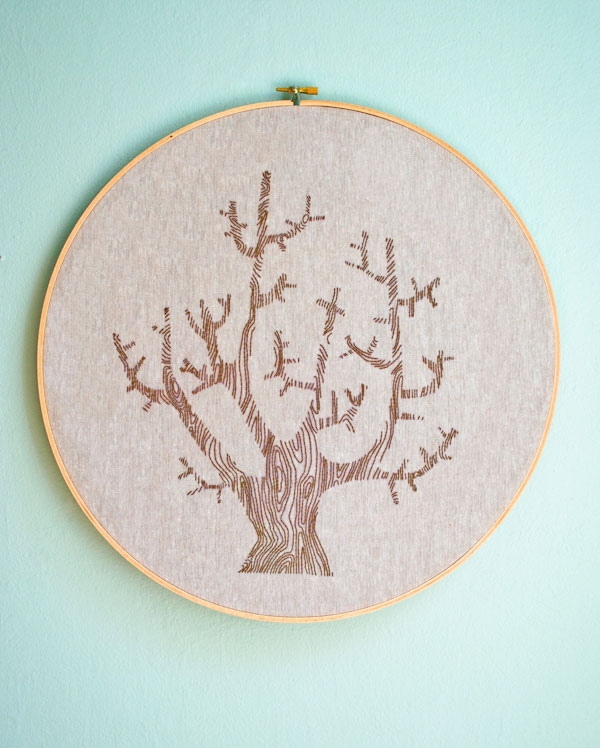 To magnify that message, we also created a simple woodgrain design. We love the raw, organic look of the woodgrain but designed it to give a modern, graphic expression to your more abstract thoughts!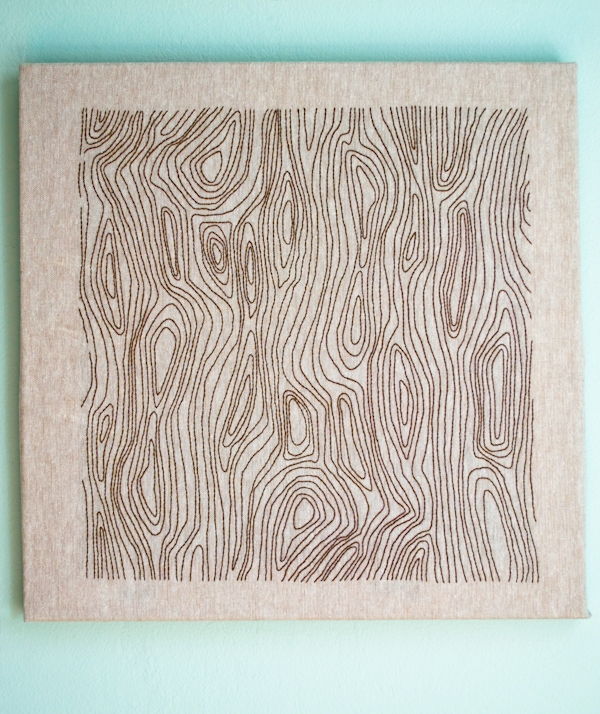 Woodgrain proved to be a wonderful vehicle for our letter and number designs. With two transfer sets of alphabets (lower and upper cases) and a set of zero-to-nine numbers, each kit comes equipped with an amazing way to personalize your projects with initials, wedding or birth dates and messages of love!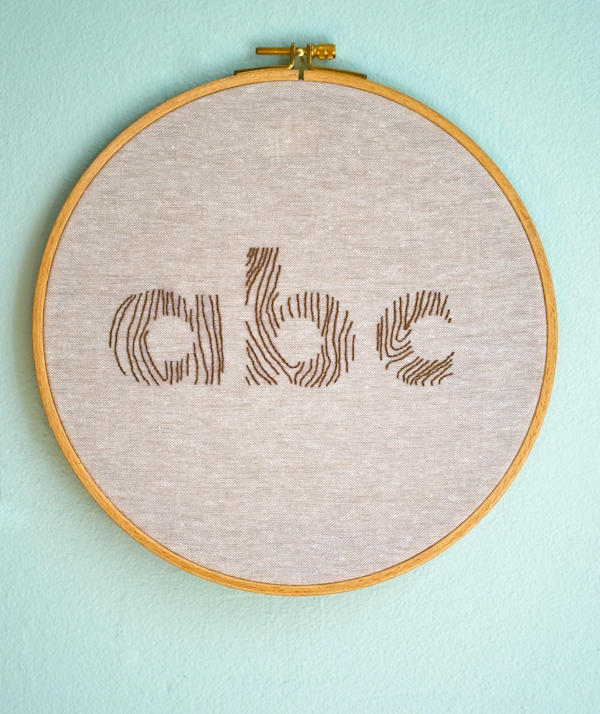 Each 4 Seasons of Embroidery Kit comes with absolutely everything you'll need to stitch up your own embroidered treasures:
Reusable transfers for 4 Seasonal Trees, woodgrain alphabets and number, and woodgrain pattern
1/2 yard cotton/linen fabric
15 skeins of colorful embroidery thread
Embroidery needles
A 4-inch wooden embroidery hoop (large display hoop not included)
A color photo how-to-embroider booklet
Hook and loop tape for plying thread
And because we love beautiful packaging and hate senseless garbage, all of this is contained in a sturdy tube with a lovely letter-pressed top created by Egg Press. Once you've used what's inside, use the tube for paint brushes or wooden spoons, buttons or knick knacks, dried flowers or chopsticks! Plus, such considered packaging makes this kit a very special gift!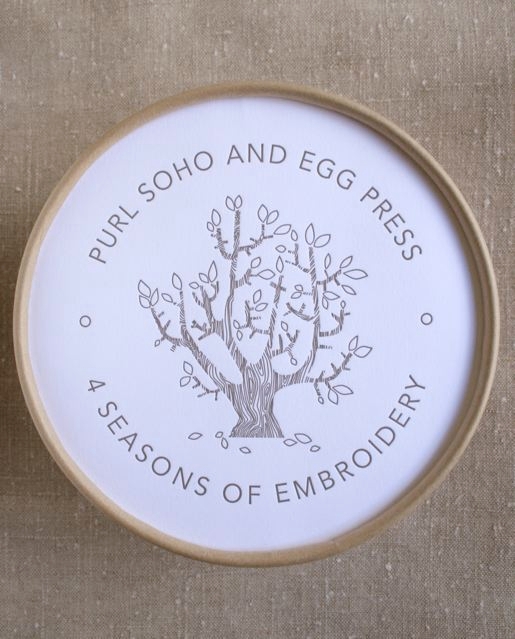 Already equipped? Choose instead, a 4 Seasons of Embroidery Packet, which includes:
Reusable transfers for 4 Seasonal Trees, woodgrain alphabets and number, and woodgrain pattern
And a color photo how-to-embroider booklet
For stunning pillows, wall art and linens, the 4 Seasons of Embroidery Kit is our idea of crafting bliss! To get started on your own heirloom projects, please click here for the 4 Seasons of Embroidery Kit and here for the Packet. And happy stitching!