It's that time of year again when we wipe down shelves and sweep up dust bunnies. It's spring cleaning, and at our online store we're knee deep in it! We're making room for new spring goodies by saying goodbye to some of last year's beloved products, including beautiful merino and silk yarns, tons of amazing fabrics from our favorite companies, gorgeous hand painted needlepoint canvases, and more. So if your spring cleaning includes organizing your craft room (or corner!), be sure to make a little space for some fresh inspiration!
Yarn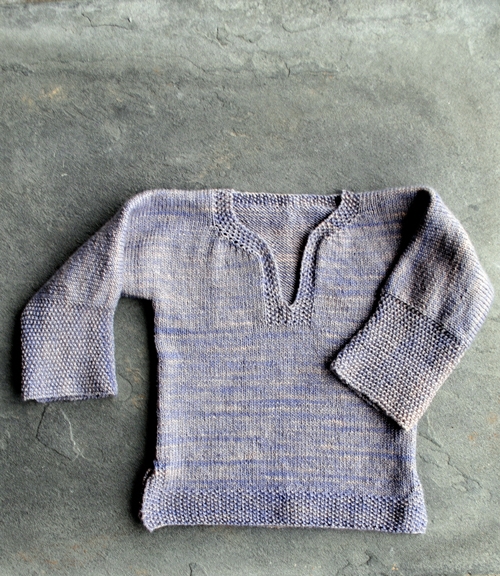 Don't miss some very special yarns that are now on sale, including select colors of Koigu's KPM and KPPPM! A customer favorite, stock up for a rainy day, or grab a few skeins for our classic Easy Baby Pullover for Babies, Toddlers and Kids and a few more for Coco's Bobble Dress, just right for spring!
Starting today, you'll also find on sale Habu's stunning Tsumugi Silk and Manos Del Uruguay's pure and rustic Naturals. Plus, browse our regular sale yarns, like Anzula's Inyo, Be Sweet's Handspun Merino, Abstract Fiber's Merino Tencel Roving and more!
UPDATE: All of the Koigu KPM and KPPPM and Habu Tsumugi sale yarns are already sold out. We're sorry if you missed out! Please click here to see all of the beautiful sale yarns that are still available! -April 18, 2012
Fabric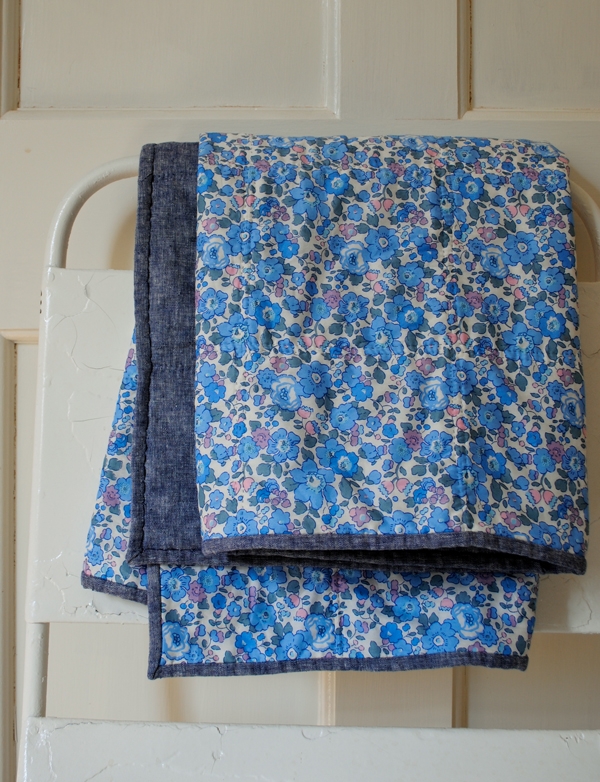 Our legendary yard sale is on! Available by the yard only, choose from hundreds of Quilting Cottons, Japanese, Organic, and Voile fabrics, plus Olympus's whole collection of florals. You'll find beautiful fabrics from all of our very favorite companies, like Kokka, Freespirit and Birch. Try pairing a Voile with an almost-solid Quilting Cotton for Molly's exquisite Windowpane Wholecloth Baby Quilt.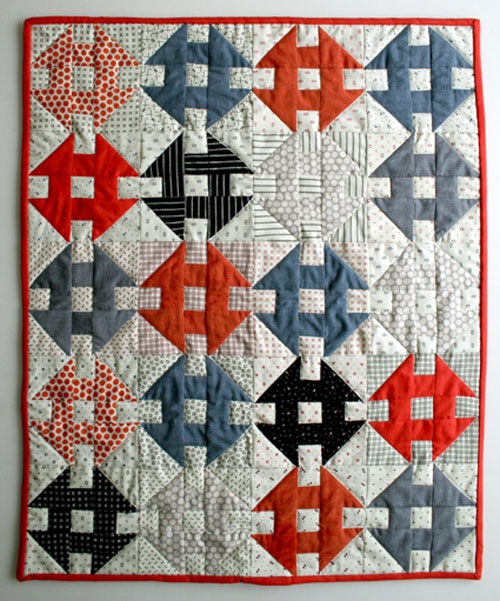 Or choose a big inspirational pile of favorites and get to work on some of last year's Mini Quilts! Each one focuses on a traditional quilting technique, walking you through each step of the process until you've created your own mini-masterpiece!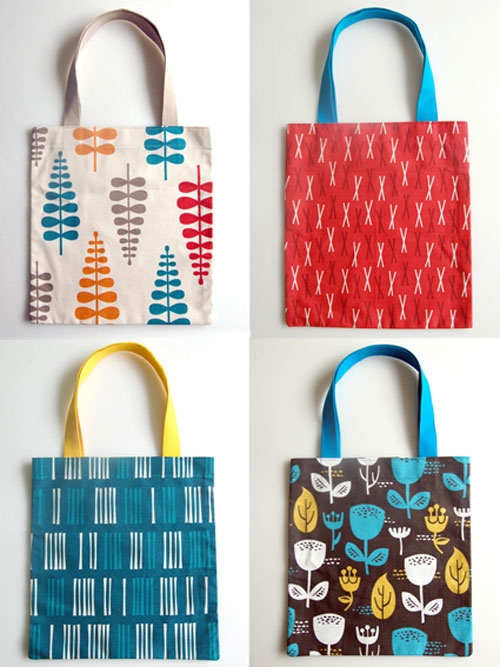 Plus, several of the most exciting collections from last year are also on sale! From Freespirit's charming Loulouthi line, both the Needleworks and Laminates collections are 40% off. So are the home decorating weight Jeneveave Linen from Freespirit and Outside Oslo from The Needle Shop. Remember the dynamic Outside Oslo fabrics from Molly's fun and simple Twenty Minute Totes?
Needlepoint Canvases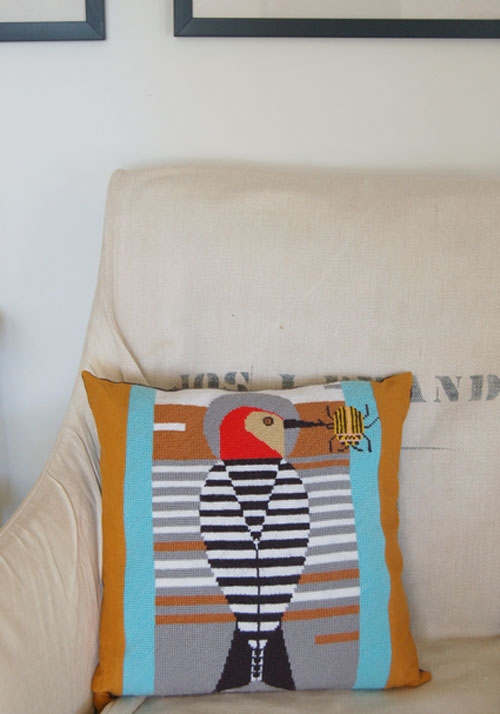 We search far and wide for unique and beautiful hand painted needlepoint canvases, and now a selection of them are 40% off their regular price! From Birds of a Feather, Unique NZ, Stitch-Its and Treglown, there's something special for everyone. Charley Harper fans will be especially thrilled to find lots of quirky and wonderful designs from this master of design. Get some timely tips from our Finishing a Needlepoint Pillow Tutorial!
Kits
Ducklings.
And More!
Plus, a special just for lefties! Gingher's superbly designed Left-Handed Rotary Cutters are on sale. And so are the Replacement Blades! And for crafters of all ilk, be sure to get one of the few remaining spectrums of Mary Flanagan's absolutely gorgeous Felted Wool Bundles. They're sure to spark a million ideas! And finally, our whole line of lovely Silk Embroidery Ribbon is also on sale. For traditional ribbon embroidery, gift wrapping or any other crafty idea, these bright, silky ribbons are very nice!
Wish you could see it all in one place? Just click here! Who knew spring cleaning could turn up so many treasures? Enjoy!
P.S. Wow! We've had a nearly overwhelming response to this sale. Thank you so much! But now we need to get busy processing all of these orders so they get to your door, so on Thursday, April 19 our California warehouse will be closed to the public. Our website will still be up and running and so will our New York City store and the Purl Bee!