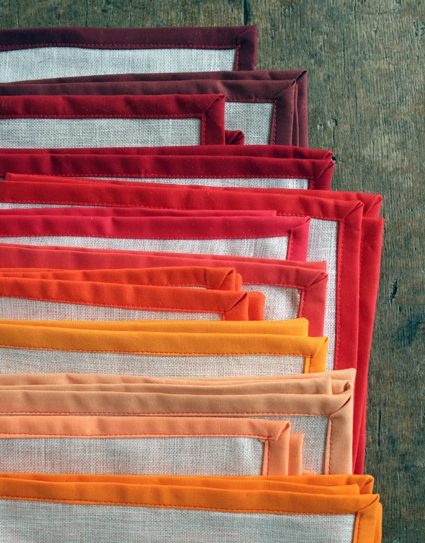 I love sewing napkins for Thanksgiving. They are such a simple and fun way to dress up the table and you can use them all year long. In fact, I like making them so much that I've made a new set for the Purl Bee every year since 2006! My main goal for this year's set was that they be quick and simple while still being beautiful and different from year's past.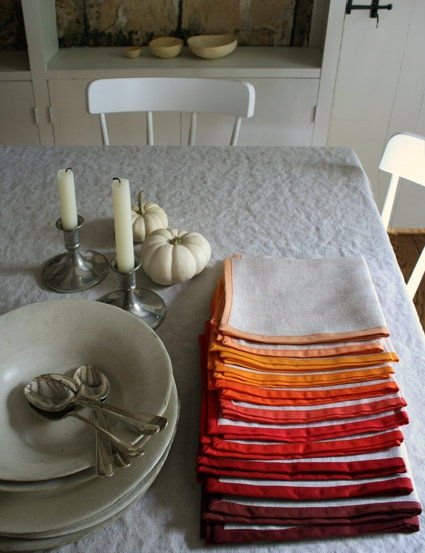 We recently received a big shipment of linen fabric from one of our favorite companies, Globalweave. They make stunning linens that range from the jewel toned Sheer Linen and Open Weave Linen, to undyed, rustic Linen Solids. Shipments from Globalweave often come from India wrapped in burlap and sewn shut by hand which always make them seem like such a special treat. After unpacking the latest shipment of their lovely linens I knew I had to make this year's Thanksgiving napkins with of them.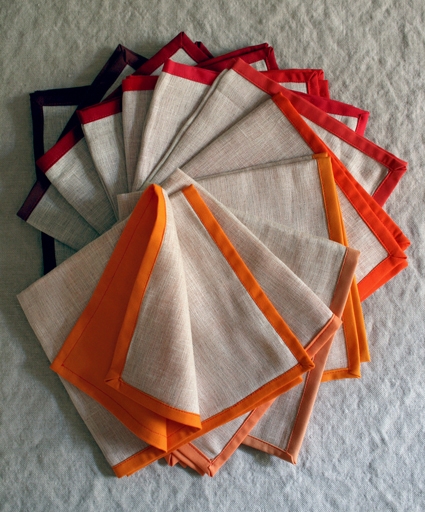 I chose the natural Sheer Linen and paired it with one of our bright and seasonal Fire Spectrum Bundles. I love the look of the natural, nubby, undyed linen framed with the rich tones of red, brown and orange. Since the fabrics themselves were already so pretty next to one another, and since the operative word here was simple I sewed them up using a quick technique for clean mitered corners; no bias binding or fiddly hand sewing required! Happy Thanksgiving!–Molly
You can find our previous Thanksgiving napkins here.
Designed by Purl Soho designer, Molly Schnick. Click here to see even more of Molly's work!
Materials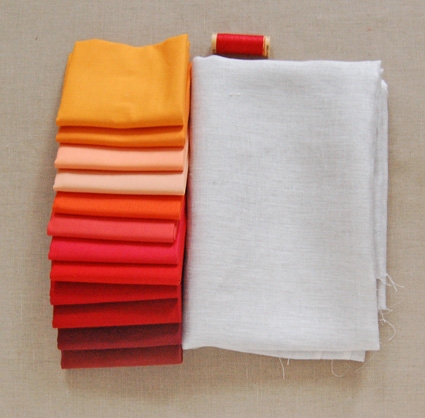 To make a set of 12 16-inch square napkins:
Pattern
Cutting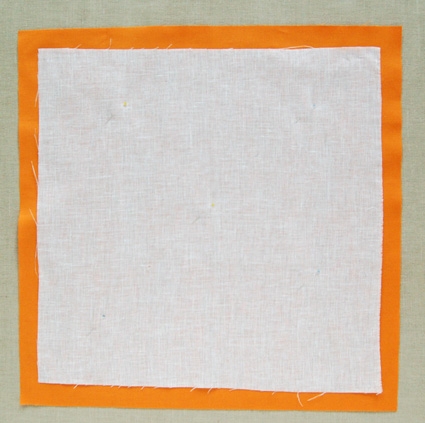 Cut one of the fat quarters into an 18-inch square.
Cut the linen into a 16-inch square.
Pin the linen square into the center of the larger solid colored square so there is one inch of the solid square framing the linen square on all sides.
Sewing the Napkins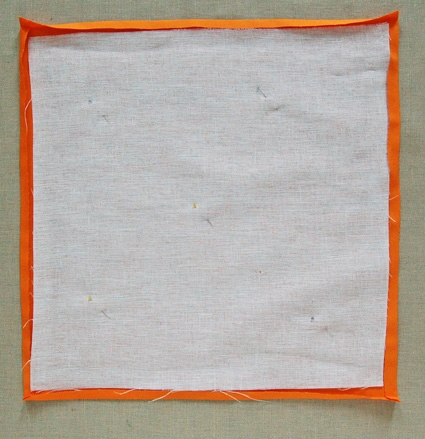 Press each side of the solid square 1/2-inch towards the inside of the square.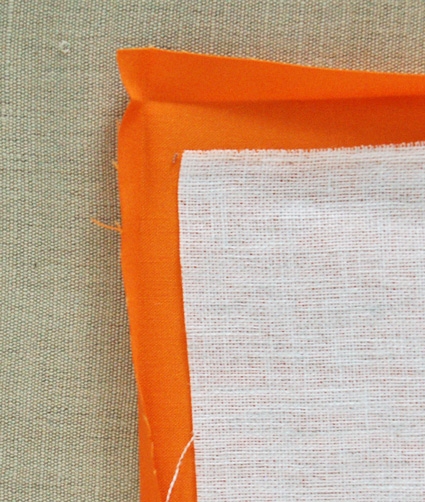 Unfold the corners so you can see the marks the pressing made.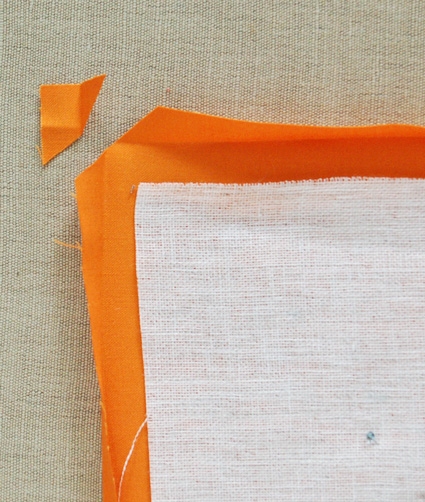 Cut off the corner diagonally at the point where the pressing marks intersect as shown above.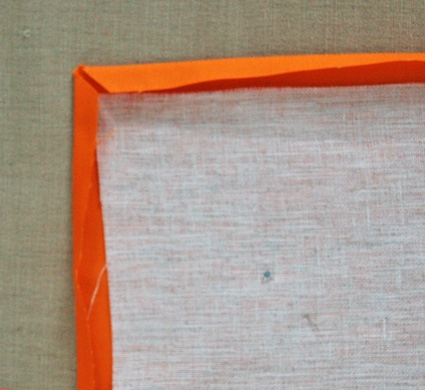 The corner will now lay flat as shown above.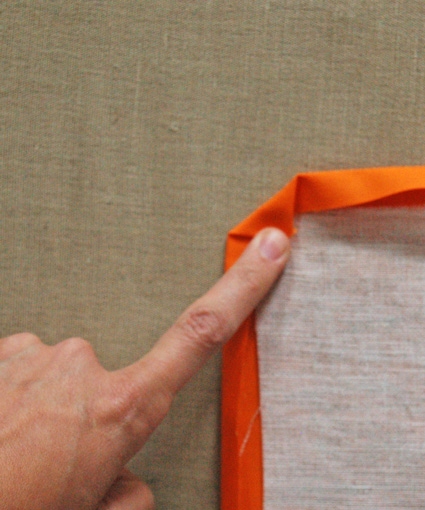 Fold the corner down so it forms a 45-degree angle.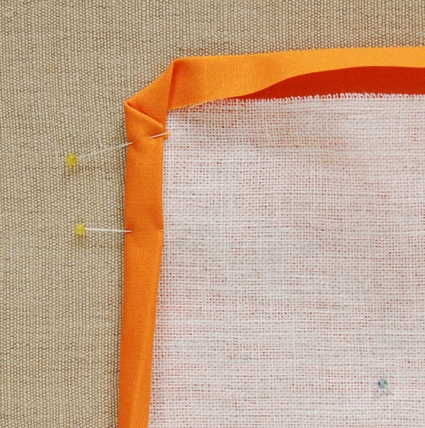 Then fold the sides down a 1/2-inch again, pinning down the corner so it forms another 45-degree angle.
Do the same to the opposite side and a nice mitered corner will be formed.
Fold down and pin all the sides in this manner.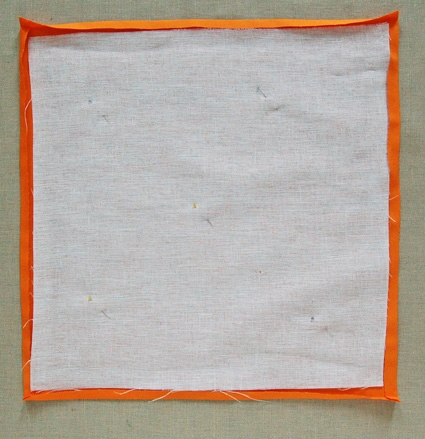 Top stitch the folds down around all four sides, pivoting at the corners and making sure to back stitch at the beginning and end of the seam.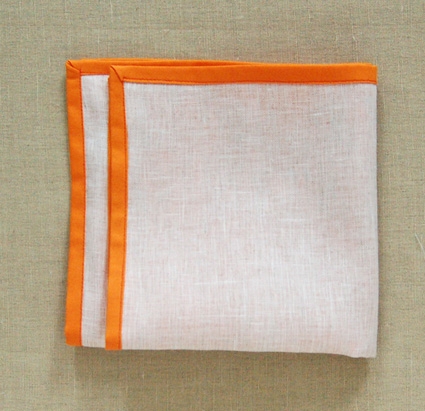 Repeat with the remaining linen and fat quarters and you'll be ready to set the table!