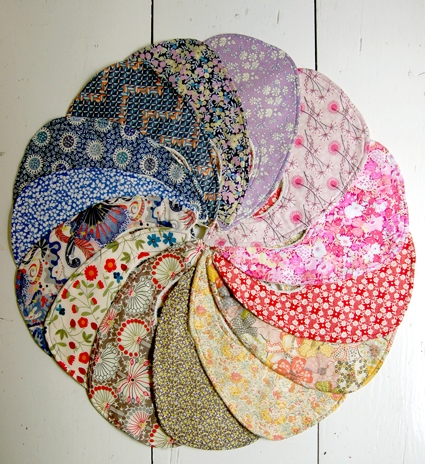 A few weeks ago we introduced our Liberty Baby Bib Kits, and they were a smashing success, so much so that we sold out of them in just one day!  So, we're very pleased to report that they are now back in stock, and additionally, come in three new colorways!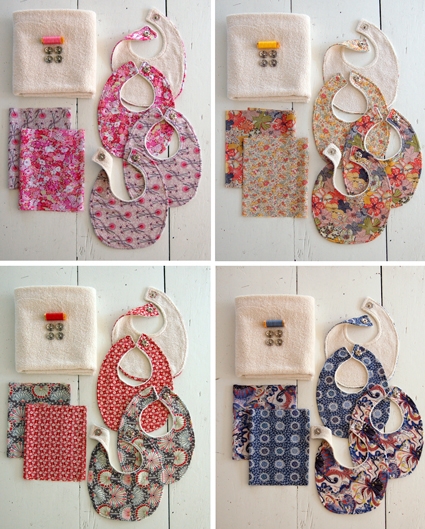 Pictured above are our 4 original colorways, they are (clockwise from top left) Pink, Yellow, Blue, Red.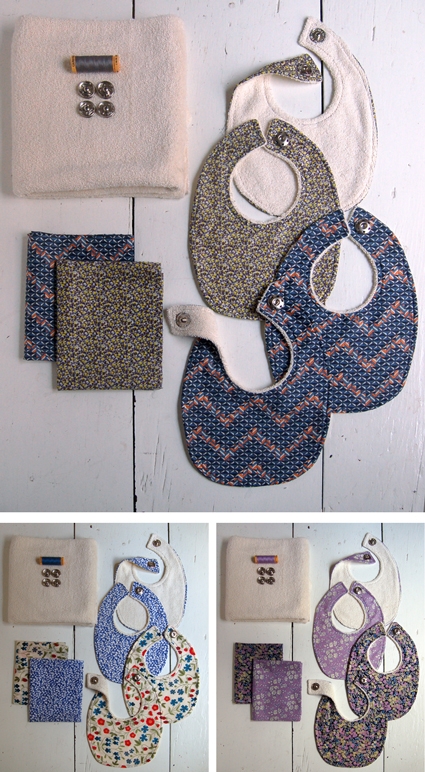 And these three are our new bib kit colorways, Gray (top), Bright Blue and Lavender (bottom left and right).  We're especially pleased to share the Gray kit since so many of you wanted something appropriate for boys that was less funky than our original blue kit.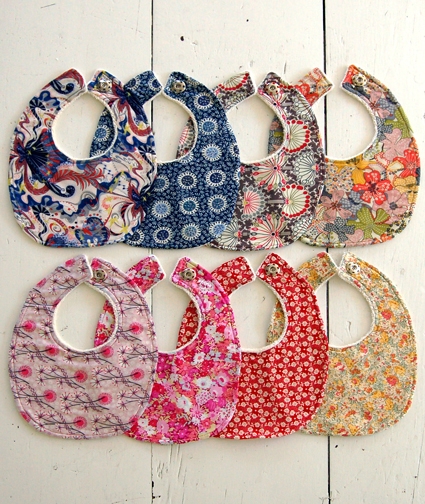 Each Liberty Baby Bib Kit makes 4 bibs (2 of each print).  The kit includes 2 fat-eights of Liberty of London's Tana Lawn in complementary colors, 1/2 yard of Michael Miller's 100% Organic Cotton Terry, Gutermann 100% cotton sewing thread, 4 large nickel plated snaps, complete directions and a pattern template.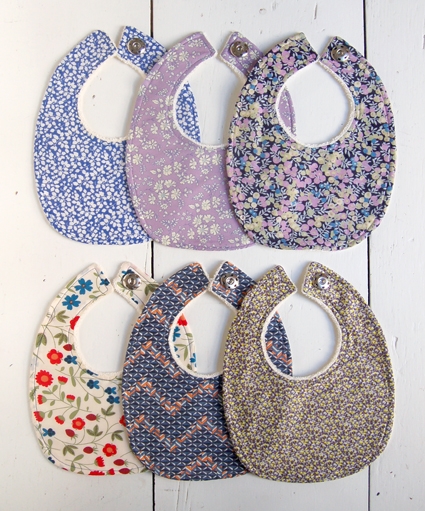 These bibs are a breeze to sew, you could easily make a whole set in one afternoon. You can find our Liberty Baby Bib Kits right here, or create your own by following along with our Liberty Baby Bib Project Journal right here.