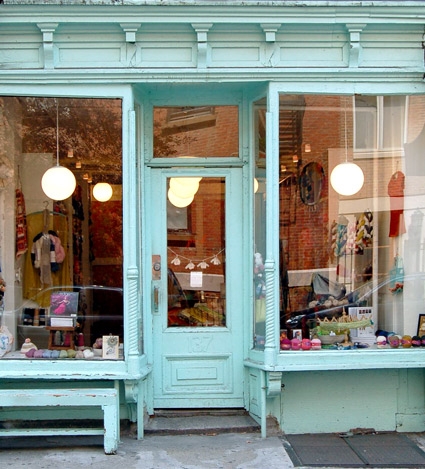 We are so excited that the NYC Yarn Crawl is almost here! Beginning tomorrow, Friday October 9th through Monday October 12th, Purl will be participating in the first annual self guided tour of New York City's premier yarn shops. Word is that the Yarn Crawl is even being written up in The New York Times!
At each store, you will find different promotions including raffles, discounts, giveaways, and even a super fun scavenger hunt put on by our friends at Mason Dixon Knitting! For a full list of all the events check out the promotions page on the NYC Yarn Crawl site here. You can find our previous post about the Yarn Crawl here. We're not allowed to tell you what exactly we've got up our sleeves but we can tell you that it's going to be really great (we CAN tell you that there are some hints in this post!).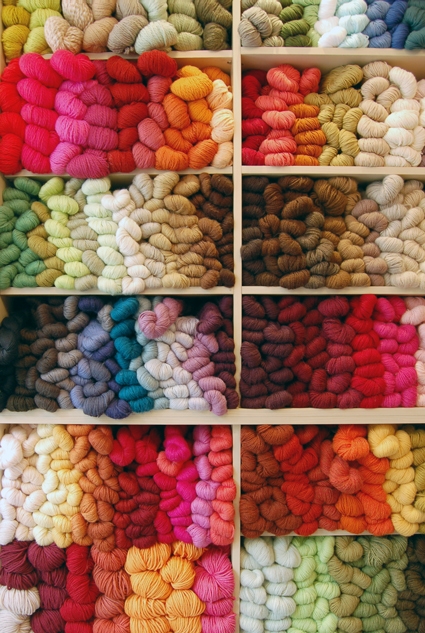 We're so excited about this event that we're going to be opening an hour early on all four days of The Crawl! Both Purl and Purl Patchwork store hours will be:
Friday October 9th 11am-7pm
Saturday October 10th 11am-6pm
Sunday October 11th 11am-6pm
Monday October 12th 11am-7pm
You can find a map to our shops here.
This is the perfect opportunity to spend a beautiful, crisp fall day in the city surrounded by tons of glorious yarn, knitting supplies, and fellow knitters. It's also the perfect time of the year to get inspired for holiday projects.
We're really looking forward to celebrating the colorful creativity of this city with all of you! We hope to see you at The Crawl!
For complete details about the crawl, check out The NYC Yarn Crawl site at this link.