In a handful of your favorite colors, our Easy Drawstring Bags bring unexpected satisfaction to all sorts of practical tasks: gift wrapping, project transport, suitcase organization, and lots more!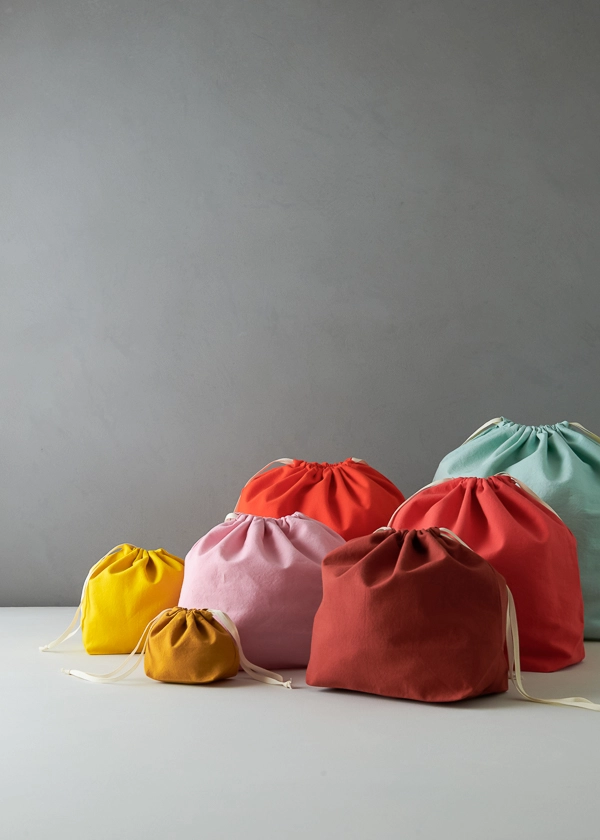 We revisit our Easy Drawstring Bags whenever a fabric strikes our fancy, and this newest incarnation in our garment-dyed Spectrum Cotton may be our most joyful yet. There are so many beautiful colors that picking the palette is like growing a fairy forest of toadstools!
These bags are super simple, but detailed enough to actually be useful. The design includes a channel at the top for the drawstrings and little gussets at the bottom for a nice, plump shape. Plus, the free pattern includes five different sizes, from itty bitty to big papa, making them perfect for holding just about anything!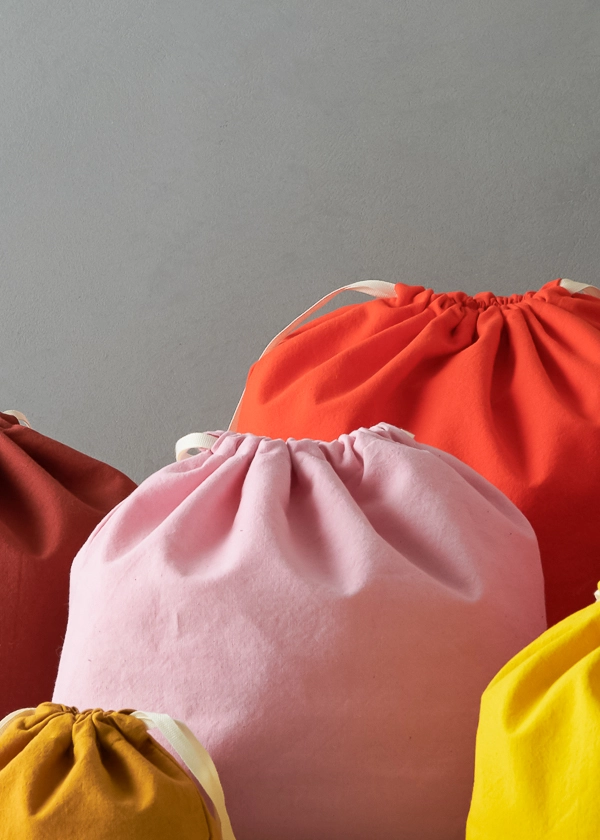 The Easy Drawstring Bag is an ace organizer and gives any single-use bag a run for its money, but it really shines during the holidays. Whip up a set as a gift in its own right, or use them as gifts-within-a-gifts, filled with a skein or two of yarn, a bundle of fat quarters, or… something you've made yourself!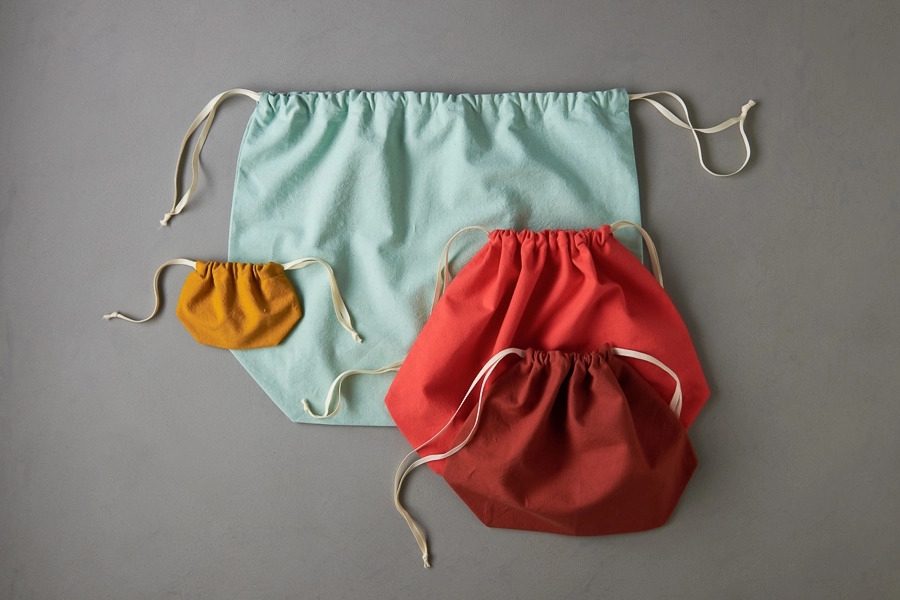 Materials
To make a size X-Small (Small, Medium, Large, X-Large) Easy Drawstring Bag, you'll need…
Sizes
X-Small (Small, Medium, Large, X-Large)
Finished Dimensions…
X-Small: 5 1/2 inches wide x 3 3/4 inches tall x 2 1/2 inches deep
Small: 8 1/2 x 6 1/4 x 2 1/2 inches
Medium: 11 1/2 x 9 x 4 inches
Large: 14 1/2 x 11 1/4 x 5 inches
X-Large: 17 1/2 x 13 3/4 x 6 inches
Pattern
For the free pattern, please visit our original story here.