Named for its soft texture and oversize stitches, Gentle Giant is all optimism and light, and this season we're introducing six new colors that match its exuberance!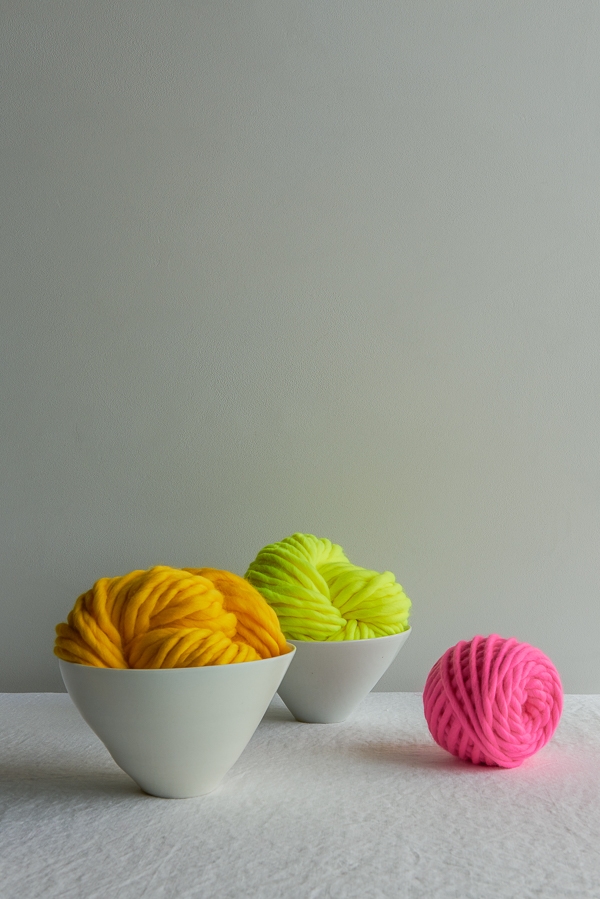 Among the new colors are retina-scorching Super Pink and Super Yellow, above. True neons, we love throwing a Super in with almost anything else for an unexpected blast of color. Also pictured above, Parakeet Yellow is, for us, the ultimate shade of yellow, not too lemony, not too gold, just perfectly sunny.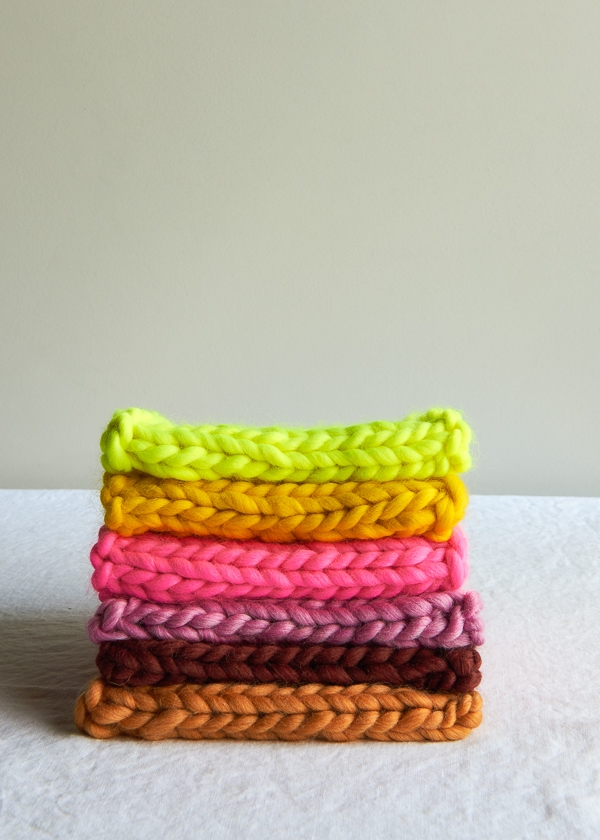 The three other new colors are Rose Violet, Sugar Maple, and Honey Amber, at the bottom of the stack above. Rich and saturated, they're especially spicy and warm, and they make us feel happy just being around them!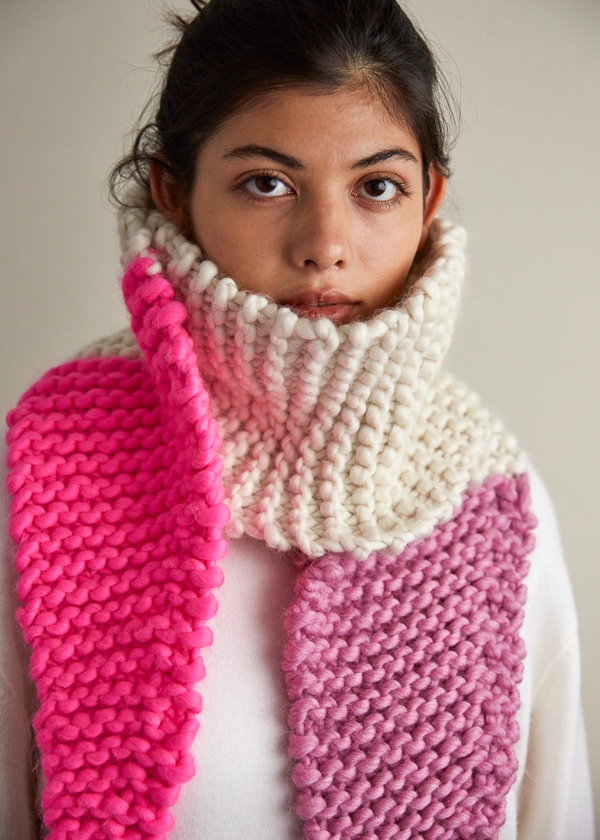 We dipped into this palette to reconsider our classic Color Tipped Scarf. Originally in Worsted Twist, we love them now in big, playful Gentle Giant in blazing colors goes a long way, especially on a gray day.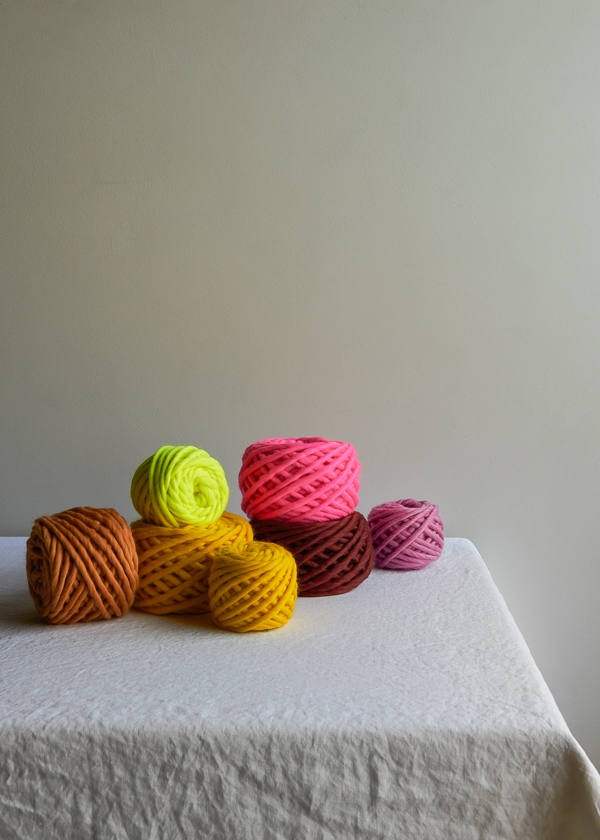 But scarves are just one of the projects that lend themselves to this eminently cozy yarn. Check out our entire gallery of free Gentle Giant projects and rewrite your own color story!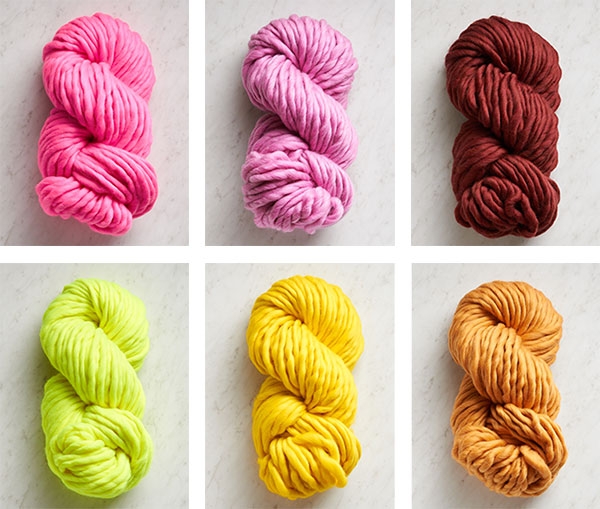 And be sure, also, to browse our collection of all 21 Gentle Giant colors, wonderful for mixing and matching!