Our Gentle Giant yarn is a big, scrumptious skein of merino goodness. And now that it's available in six new colors, there's even more to love!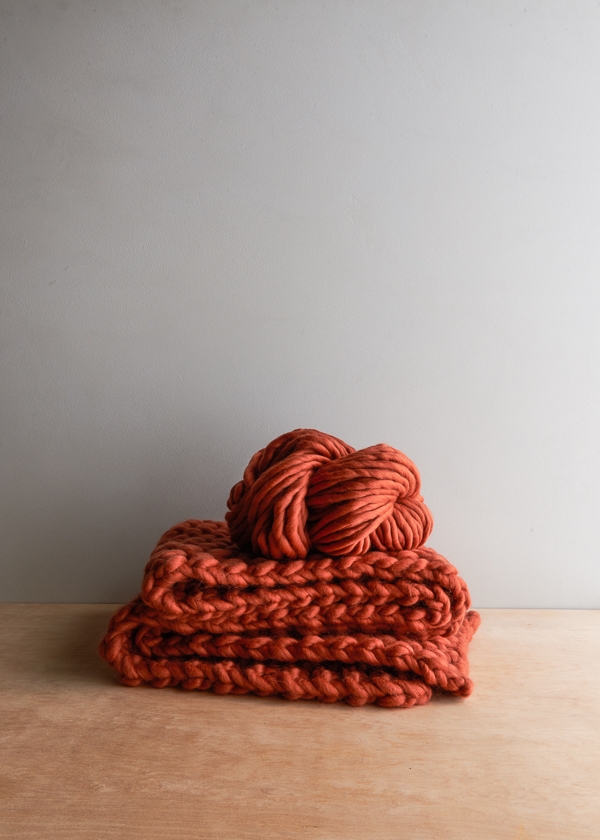 In subtle contrast to Gentle Giant's original palette of soft, tweedy Heathers, our new colors are statement-making Solids. On this loosely spun single ply yarn, these clear washes of color are absolutely luminous! Meet them…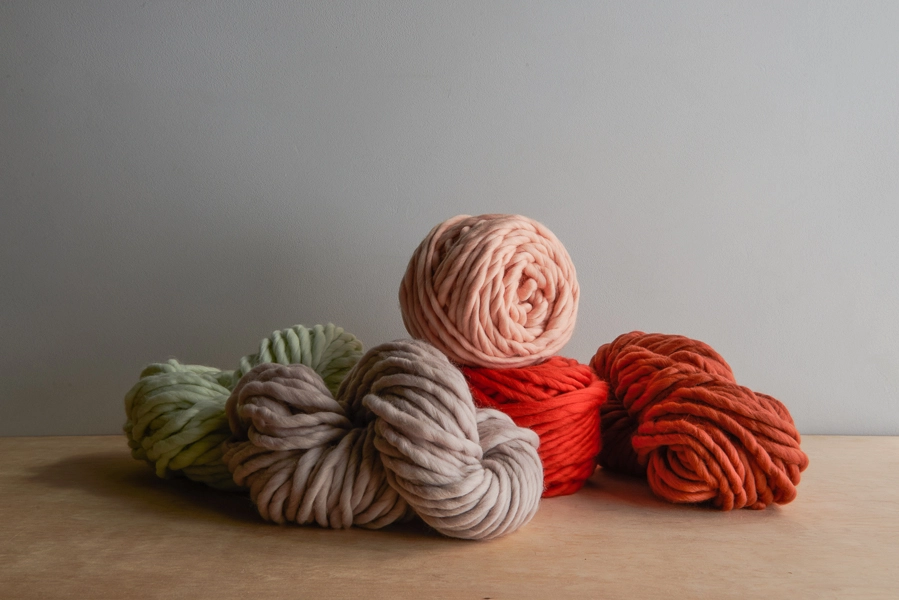 On the warm end of the spectrum, we introduce Clay Pot, a rich and rusty terracotta; Orange Koi, an eye-catching orange with a good dose of warm red; and Cowrie Pink, a beautiful warm and beachy pink.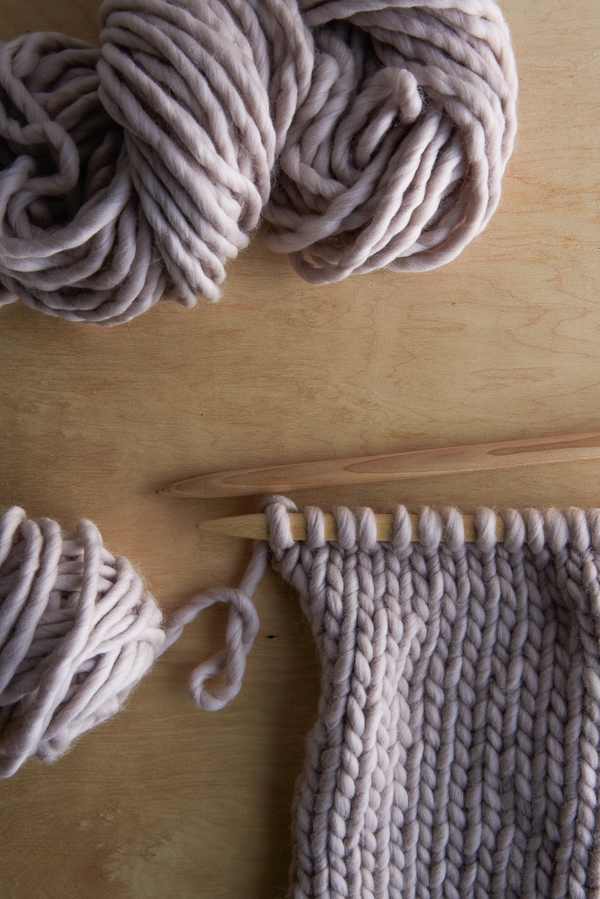 And on the cool side of things, we have Silver Mauve, a quiet neutral with a pretty lavender glow; Iceberg Blue, a crystal clear pale blue; and Mint Ice, a refreshing, chilly green.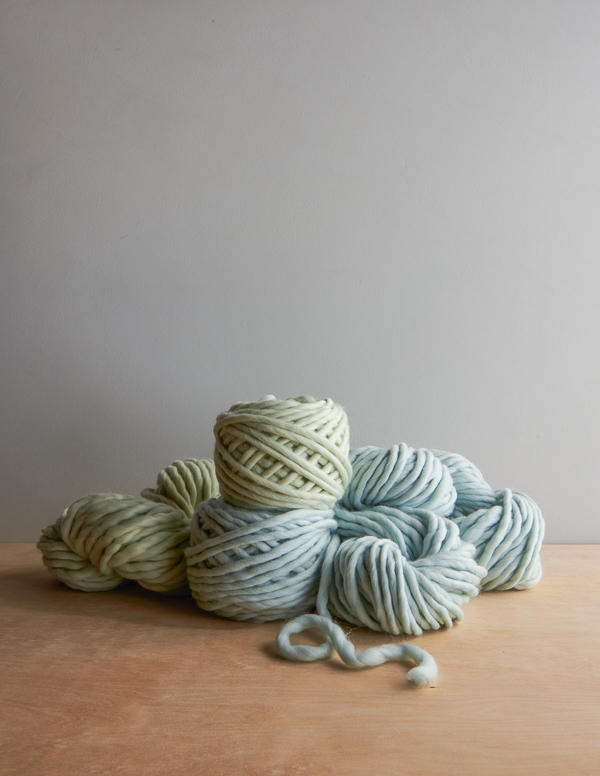 And when you add these new arrivals to our existing Gentle Giant collection, the whole palette feels like a walk, down from the mountains, through the valley fields, across to the ocean's shore. It touches on nature's most beautiful notes: its flora and fauna, sea and sky, tiny details and broad strokes.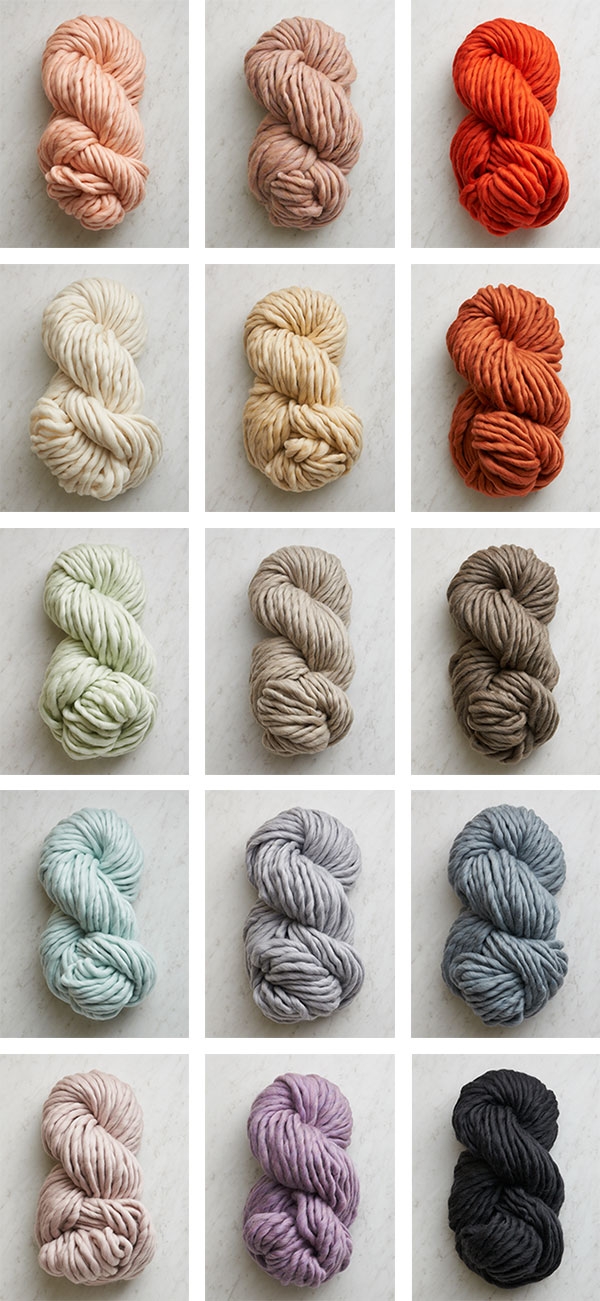 Choose your favorite color, old or new, to knit up our free Lattice Brioche Scarf pattern. It's beautiful in Clay Pot, but it's hard to go wrong! Browse our entire Gentle Giant collection and cast on!