Our Super Easy Friendship Bracelet Kit is the perfect stocking stuffer for kids (and adults too!). We can't think of a better way to spend Christmas morning than mixing and matching vibrant colors into a bundle of bracelets that is super pretty, super fun, and super easy!
Even if you've never tied a knot, you can learn to make our Super Easy Friendship Bracelets in a jiffy. Cute, colorful, and quick, they are as much fun to make as they are to give! Happy holidays!- Molly
Materials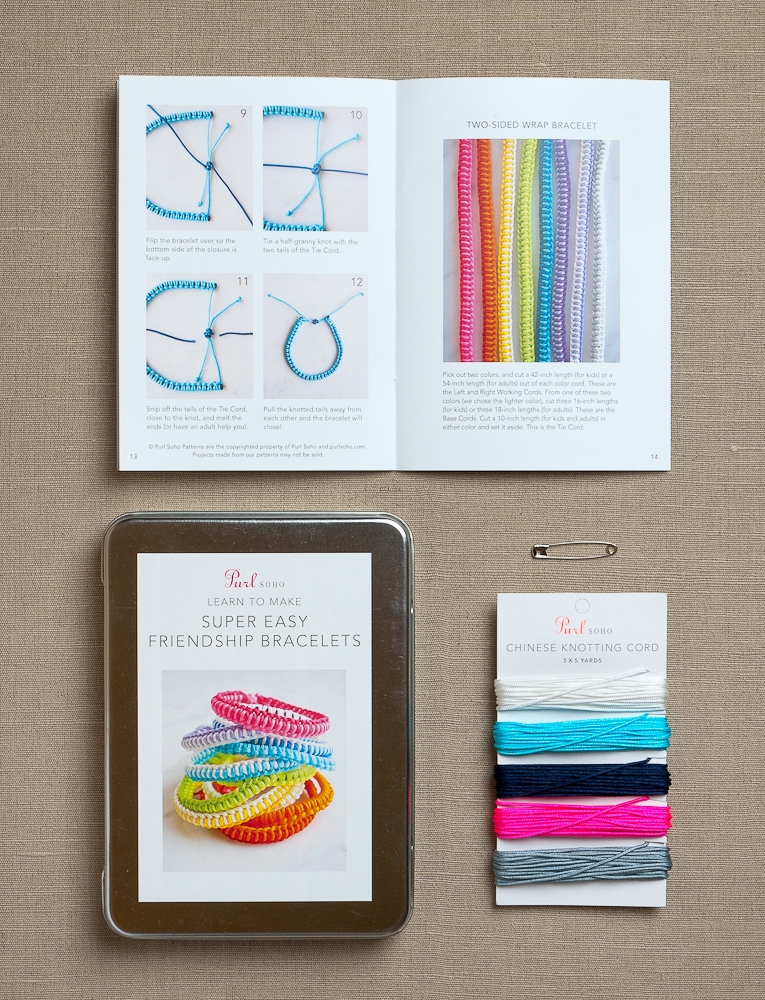 Our Super Easy Friendship Bracelet Kit contains everything you'll need to make 5-12 bracelets in two different styles…
Five 5-yard lengths of 1.4mm knotting cord
A safety pin
A full-color instructional booklet
Choose from seven pretty palettes…
Zinnia
Buttercup
Rainforest
Surf
Pansy
Anemone
Storm
P.S. If you get on a roll you can buy more Knotting Cord Sets here or individual spools of Knotting Cord here. And if you already have the cording covered, the Pattern is also available on its own!