This week we introduce not one, not two, but three new yarns to our exclusive collection of Purl Soho Yarns! If you've been loving our exquisitely soft and beautiful yarns over the last two years, this season's additions will surely inspire you. Say hello to the new kids in town: Merino Script, Mulberry Merino and Silk Alpaca Alloy.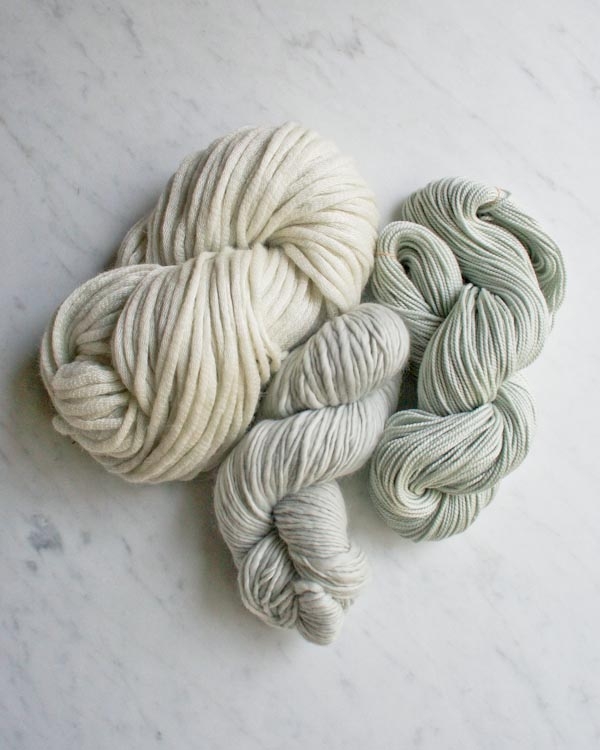 Like an exquisite line of calligraphy, Purl Soho's Merino Script (shown above) flows with expression and grace. It pulses between thin and thick in an elegant ripple, knitting up into a subtly textured fabric. In a rainbow of all our favorite colors, Merino Script is a lightly spun single ply of 100% extra fine merino. Incredibly soft and cuddly, light and downy, this yarn is ready for winter!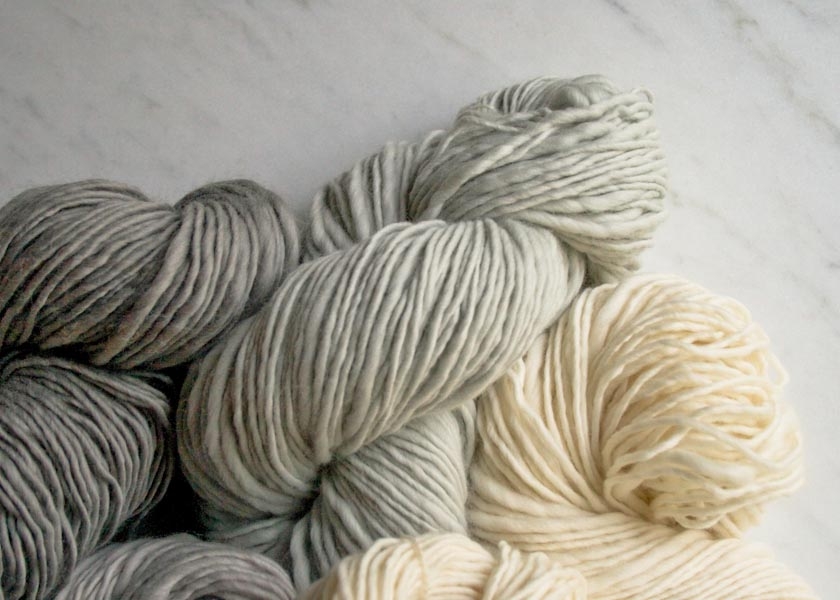 A gentle luster, a smart spin and a sumptuous drape make our Mulberry Merino (above) a truly classic fiber. A sportweight blend of extra fine merino and mulberry silk, this yarn is at once special and basic. We especially love the depth and richness the silk lends to the color, as well as its three-season weight. Use Mulberry Merino for gorgeous sweaters, soft and elegant scarves, beautiful hats and heirloom baby gear!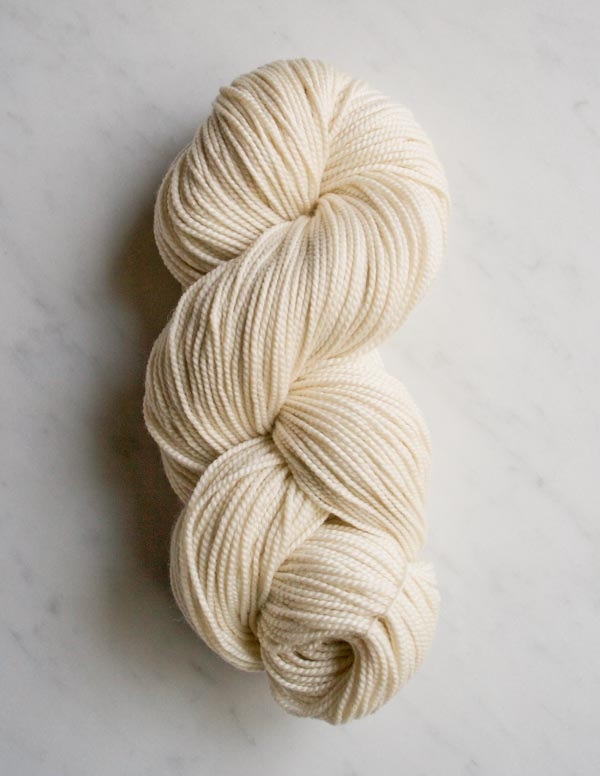 In a gorgeous palette of hushed metal tones, Purl Soho's Silk Alpaca Alloy is a mother lode of beauty! A diaphanous tube of un-dyed silk fiber is "blown" full of gently colored baby alpaca, resulting in a chubby cord of incredibly soft and supple yarn. We love it loosely knit for pleasingly plump stitches. Use Silk Alpaca Alloy for quick and cozy cardigans, wraps, hats, blankets and everything else special!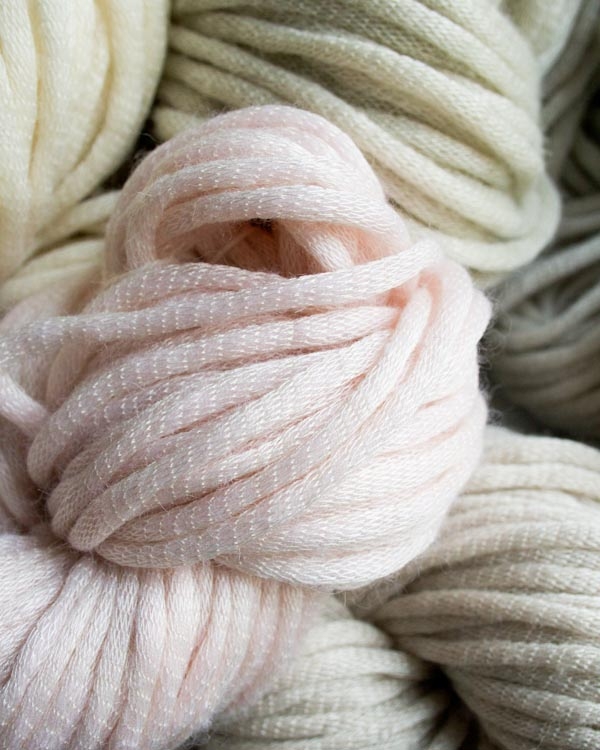 Welcome to the family, newcomers… You're already on our needles!