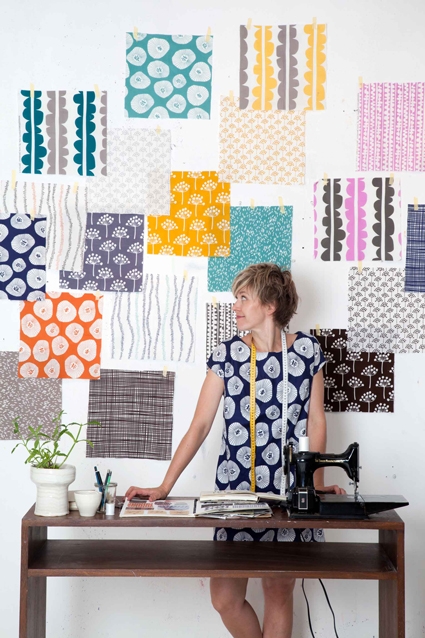 Last week we proudly announced the upcoming launch of Lotta Jandsotter's very first US fabric line, Echo, from Windham. And now, thanks to the generosity of
Windham Fabrics
, we are thrilled to include our online community in this celebration! So, dont fret, out-of-towners! Our friends at Windham are giving you a chance to get in on the excitement.
That's right, even if you cannot be with us on the evening of the 18th, you still have a chance to win. What, you ask? A fat quarter bundle of Lotta's new line AND a signed book by Lotta! To enter, please leave a comment below. Tell us what you're inspired to create with the Echo collection, tell us what you love! The winner will be chosen at random the evening of Tuesday, October 18th, so please make sure to include your email address in the comment submission form.
If you are local, please join us at 
Purl Soho
, the evening of Tuesday, October 18th at 7PM! If you aren't local, still join in the fun and enter to win!