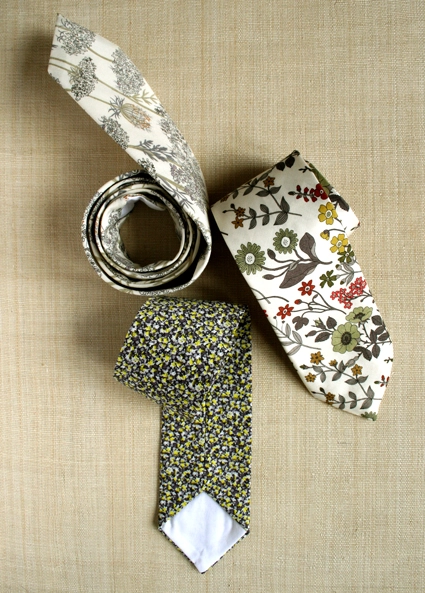 Two years ago for Father's Day I designed a tie using one of our favorite fabrics, Liberty of London Tana Lawn. The combination of a classic neck tie and the gorgeous Liberty prints was an instant hit.  We heard from so many sewists who made amazing gifts for their dads, husbands, brothers and friends. This year I decided to rework and update the pattern to make it more streamlined and easy to follow.  During this process I couldn't resist making three more ties out of some of our wonderful new Tana Lawn prints.  They are, clockwise from the top, the subtle, summery Gray Princess Emerald, the fun and Springy Green Lola Weisselberg, and the bold, modern Brown Yellow Pepper.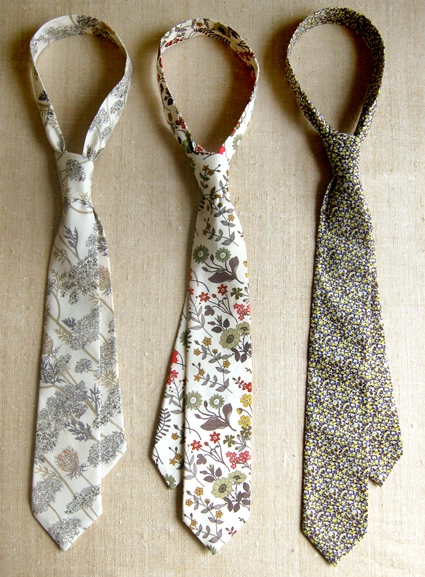 If you'd like to make one for your dad, grad, or yourself (!) please check out our updated Father's Day Tie project journal right here. –Molly
Designed by Purl Soho designer, Molly Schnick. Click here to see even more of Molly's work!