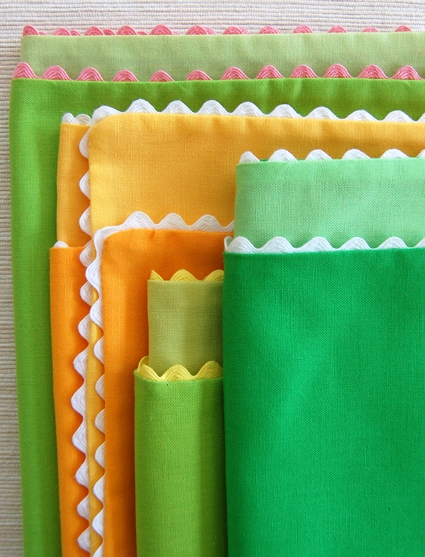 After a winter full of gray skies and heavy coats we're so excited to get started on our Spring craft projects! To celebrate Spring's imminent arrival, we collected this group of our favorite projects from years past: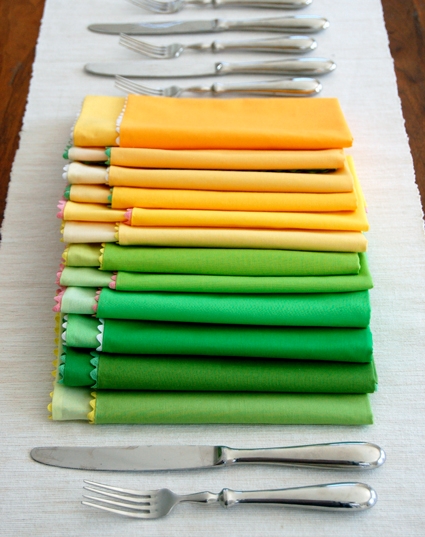 Molly's Spring Napkins are simple to sew and make a fresh, colorful statement. They are made with our exclusive Spectrum Fat Quarter Bundles and various colors of small ric-rac. Their bright simplicity makes them the perfect accent for a special Easter or Passover table setting, but they're not so fancy that they can't be used everyday.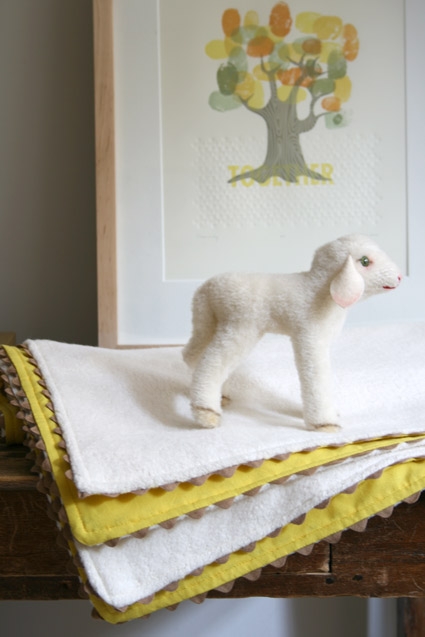 Page's Cozy Quick Blankie is one of our favorite go-to baby gifts. It was actually one of the inspirations for the Springtime napkins and is put together in the same simple way. One side of the blanket is lofty Organic Cotton Fleece and the other is bright Shot Cotton. This blanket is soft, cozy, bright and cheery making it a wonderful gift for any Springtime babies in your life.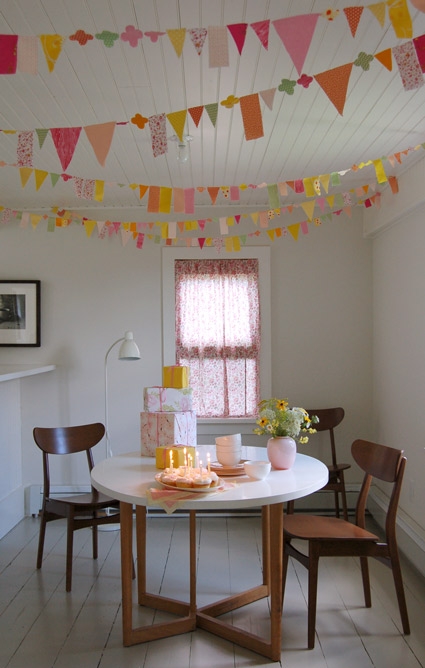 Molly's Party Garland is a fun and pretty way to add some cheer to any celebration. Its floral motif and soft colors would be equally lovely at a little girls birthday party or an Easter brunch.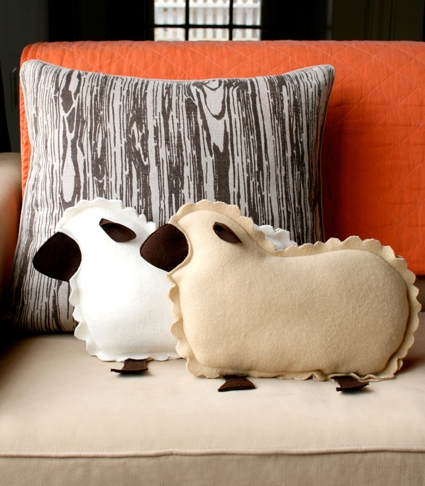 Molly's Little Lamb Pillow is one of the simplest and cutest sewing projects we have on The Bee. You can make a pair in mere minutes and they'll make your couch so cozy and inviting. This would be a great project to do with a child who is just learning to sew. They were originally made with ultra soft Wool Melton, which is now on sale, and they would be equally cute in 100% Wool Felt.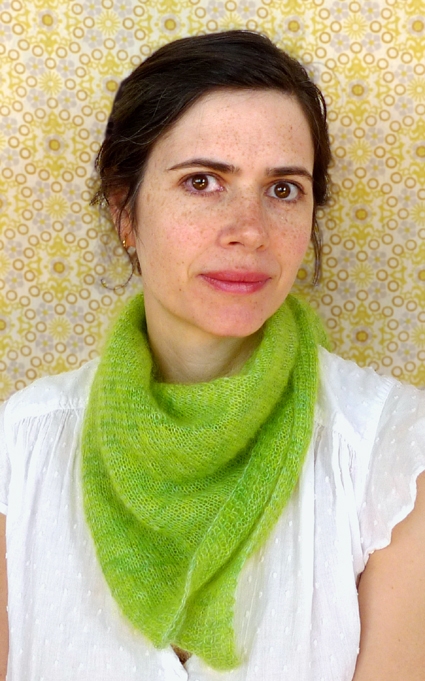 Whitney's Springtime Bandana is such a fabulous Spring knit. It's uncomplicated, practical, and best of all a total beauty. It's made from Alchemy's Haiku, which is a soft and luminous silk and mohair blend in a rich spectrum of incredible hand dyed colors. It's such a happy burst of spring cheer, whenever Whitney wears it it makes us all smile!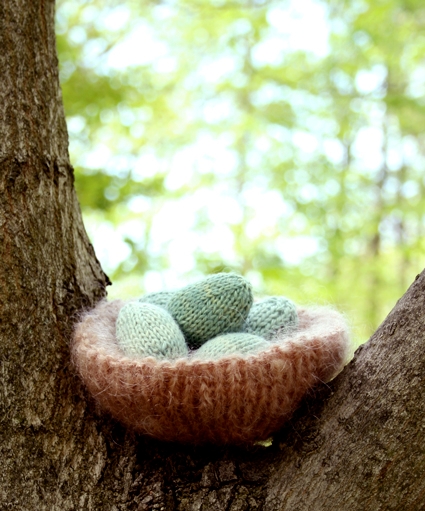 We are all in love with Whitney's Sparrow's Nest, it's such a sweet celebration of the season.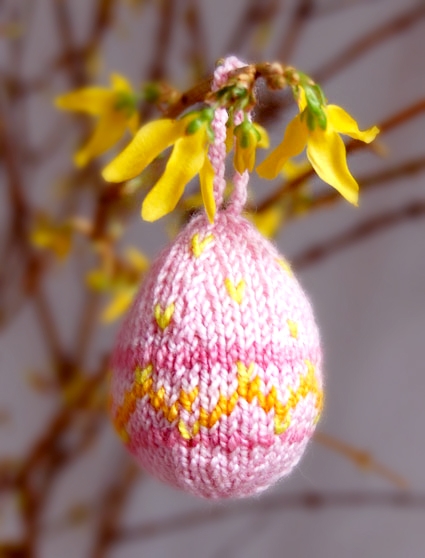 Whitney's Knitted Easter Eggs are a lovely Easter decoration. They are fun to make and you can embellish them in endless ways. They are also a great way to practice duplicate stitch and knitting in the round.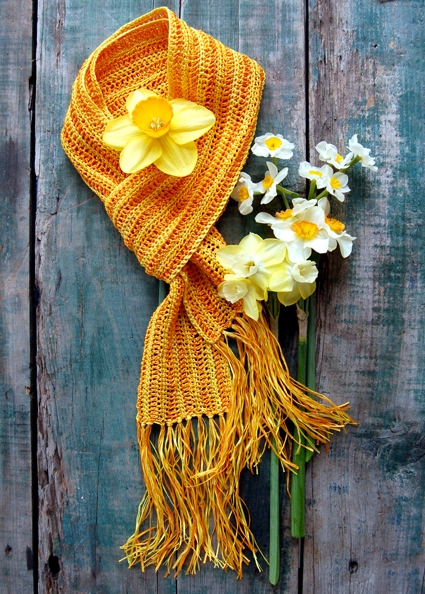 Whitney's Crocheted Icarus Scarf is light, silky and perfect for Spring. It's crocheted with Alchemy's Silken Straw, which comes in a vibrant rainbow of colors.
Happy Spring and Happy Crafting!– The Purl Bee