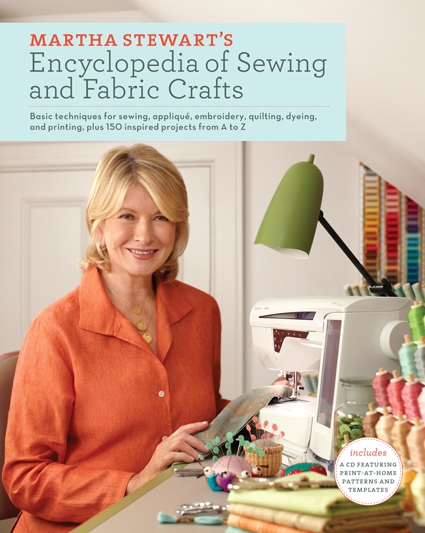 We're excited to announce a fun event being held by our friends at Martha Stewart (along with sewing machine companies Singer, Husqvarna Viking, and Pfaff).  In celebration of their new book, Martha Stewart's Encyclopedia of Sewing and Fabric Crafts, they are having a festive gathering of sewists called Stitch Fest and you're all invited!
Martha Stewart's Encyclopedia of Sewing & Fabric Crafts Launch
Starrett-Lehigh Building, 601 West 26th Street, NYC
Thursday, April 01, 2010 6:00 – 9:00 PM
$30 admission to the Stitch Fest includes your own copy of Martha's new book, plus cocktails and treats. The fun-filled evening will showcase a wide array of creative projects straight from the Encyclopedia's pages – from fabric crafts and easy sewing projects to embroidery, dyeing, and appliqué demonstrations.
$200 includes admission to Stitch Fest, PLUS Tote Bag 101- the evening's hands-on Introductory Sewing Workshop (taught by one of Martha's favorite sewing instructors!). Bring home the custom tote bag you make in class, Martha Stewart's Encyclopedia of Sewing and Fabric Crafts, a pair of Martha Stewart Crafts Scissors, AND the Singer sewing machine you learned on! All materials included. Sewing Workshop seats are limited!
Tickets can be purchased by clicking here.  We hope to see you there!
Here are some images of a few of the super cute projects in the book.
Shell Printed Sheets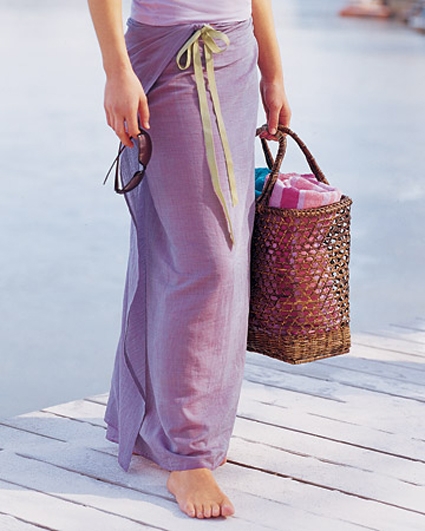 Summer Sarong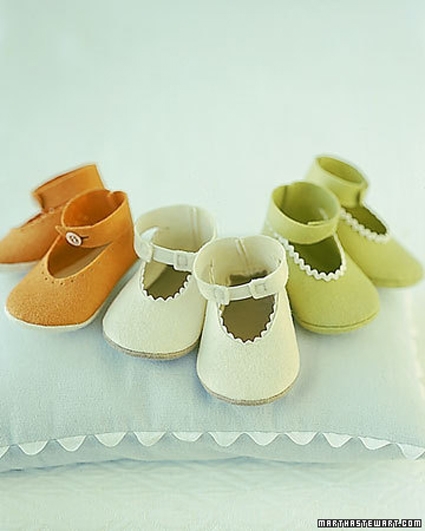 Baby Shoes
We think this event is going to be so great because Martha Stewart's Encyclopedia of Sewing and Fabric Crafts is sure to become a classic.  This book is covers a very wide range of techniques and is very well explained.  It includes beautiful illustrations and photography that clearly guide you through all kinds of sewing techniques, from applique to quilting, to how to cut a straight line.  It also includes 150 beautiful projects with full patterns and instructions like the adorable baby shoes above.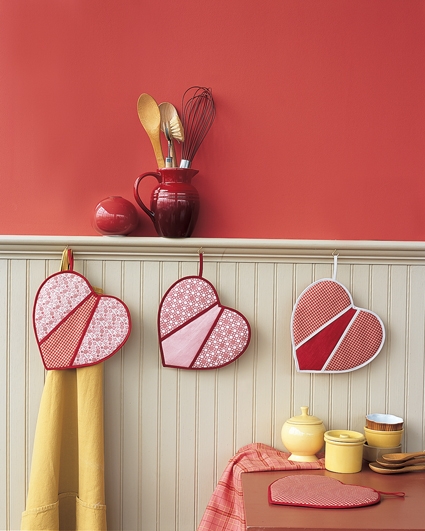 As a special treat for Purl Bee readers Martha Stewart Living Omnimedia is sharing this adorable pattern for Heart Shaped Potholders. We think these would make perfect housewarming gifts!  To find the complete pattern, please click here.
The book will be released on March 30, 2010, if you'd like to pre-order a copy from us you can do that right here, or if you'd like to read more about the book you can find it on Martha's website right here. Happy Sewing! –The Purl Bee