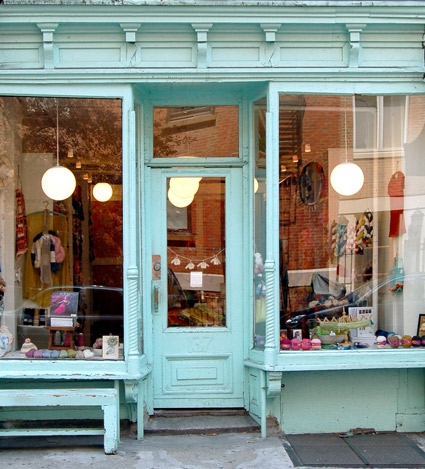 We'd like to thank everyone who made it out to the first annual NYC Yarn Crawl! Thanks to you it was a smashing success! It was so much fun to see old friends and meet new friends too. It's truly inspiring to see all of the enthusiastic knitters out there – people of all ages from all around the world! We feel so lucky to have such vibrant and creative customers.
One of the most exciting parts of the Crawl at Purl were our raffles! We gave away some great prizes to some great folks. Here is a list of the winners and what they won (they've been notified and are all very excited!)… drum roll please…..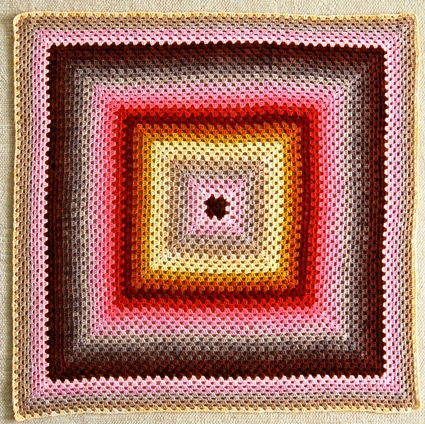 Joelle's Giant Granny Square
14 (!) skeins of Koigu premium merino
Size E crochet hook
Crocheted basket from Ikea to keep everything in.
Joelle's Giant Granny Square Blanket is a perennial favorite Purl Bee project. It's easy enough for even the most novice crocheter and it makes a simply stunning blanket. Congratulations to Jane N. from New York for winning this colorful set!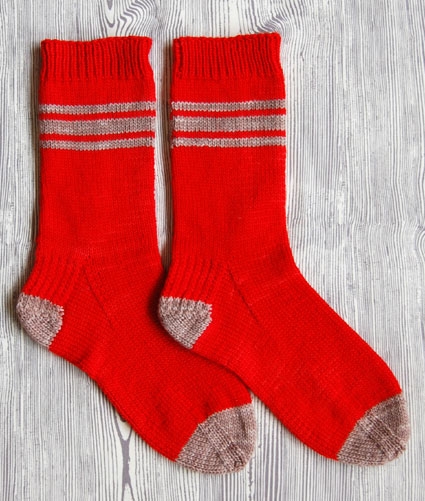 Whit's Knits Socks for Giving
Whit's Socks for Giving are quick to make and soft and warm to wear. Congratulations to Tina D. from NY for winning this cozy project!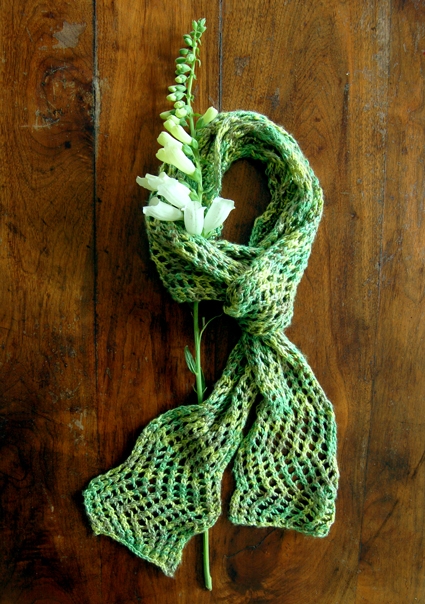 Jen's Shimmer Scarf
Jen's Shimmer Scarf is so elegant! Best of all the pretty zig zag lace pattern isn't as hard as it looks! Congratulations to Michelle W. of New York for winning this pretty prize!
Blue Sky Polka Dot Hat and Mittens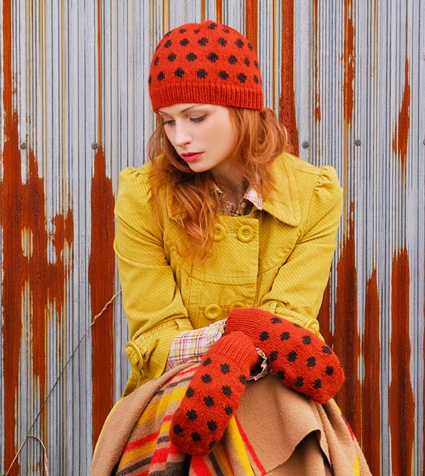 This set was generously donated by our friends at Blue Sky Alpacas. It is totally adorable and since it's made with the ultra luxurious Blue Sky Suri Merino it's totally wearable. Congratulations to Brandi T. from New York for winning this cute set!
Spud & Chole Flap Hat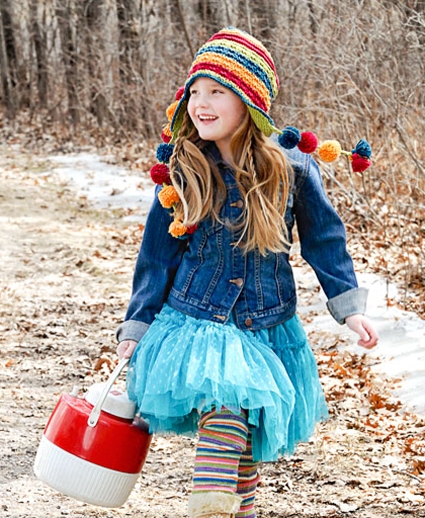 This darling prize was donated by the lovely people at Spud & Chloe.  The hat is as fun to make as it is to wear and the Spud & Chloe Sweater yarn is soft and washable making this a very kid friendly hat! Congratulations to Andrea K. of Massachusetts for winning this cheerful prize!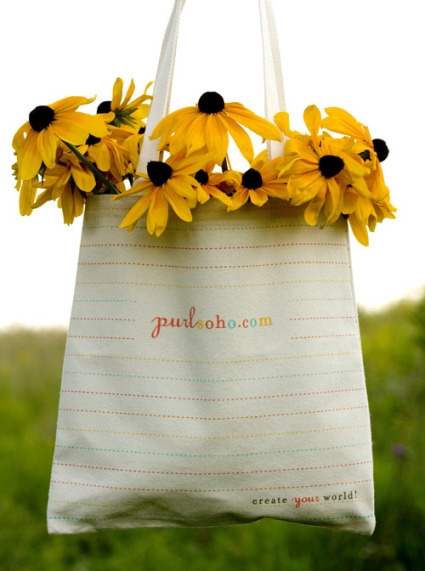 In addition to these great prizes we also gave away Purl Tote  to everyone who made a purchase of any size, so hopefully everyone came away feeling like winners!
Thanks again to everyone who made this such a special event… we hope to see you again next year!