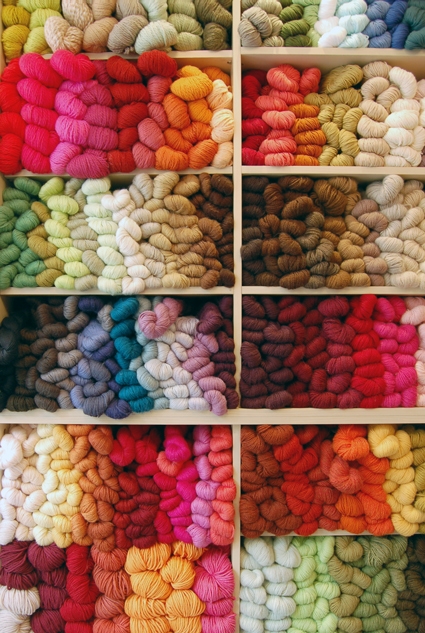 If you're a knitter or crocheter and can make it to New York City this upcoming Columbus Day weekend you'll be pleased to learn about the big NYC Yarn Crawl organized by Knitting and Howe.
The official dates of the Crawl are Friday, October 9th – Monday October 12th, 2009, Purl is one of 14 yarn shops in the city that are participating!
The Crawl is a self-guided tour for knitters, crocheters and other fiber artists of 14 of the city's yarn shops, and it's the perfect opportunity to explore all (of the yarn!) the city has to offer.  There will be lots of great prizes and special deals at each of the participating shops. To register and to find all participating stores and event information, please visit the New York Yarn Crawl site at: www.nycyarncrawl.com.
Below are just some of the exciting promotions you'll find being offered in our city's individual shops.  But you'll have to visit each store to find out where each promotion is being offered!
Yarn discounts
Door prizes
Store give-aways
Demonstrations
Free books
Special readings
Scavenger hunt
In addition to the great deals and surprises being offered at each individual shop, Knitting and Howe has organized 6 big baskets full of yarn and related goodies that will be raffled off during the course of the event and your chances to win will be multiplied every time you visit another shop. Visit all 14 stores and get 14 chances to win one of the amazing baskets.  Baskets will include products from participating sponsers such as: Jade Sapphire, Blue Sky Alpacas, Fibre Company, Tilli Thomas, Louet, Cascade and lots of other companies.  Visit www.nycyarncrawl.com for specifics on the raffle as well as pictures of the raffle prizes.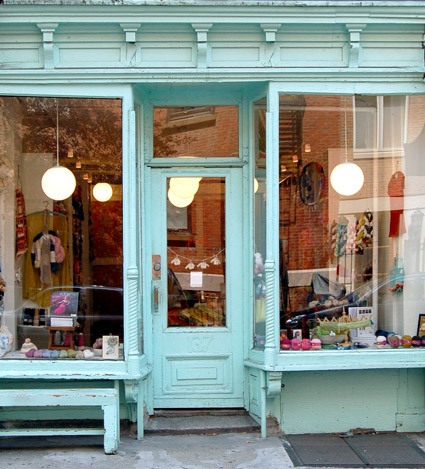 We're so excited for this event, we've decided to open an hour early during all four days of the Crawl.  Both Purl and Purl Patchwork store hours during the crawl will be:
Friday October 9th  11am-7pm
Saturday October 10th  11am-6pm
Sunday October 11th  11am-6pm
Monday October 12th  11am-7pm
You can find Purl at 137 Sullivan Street, between Prince and Houston.  You can find a map to our shop here.
*Please note that the participating stores have individual schedules and not every one is open at the same time. Please be sure to check for updates about specific stores and hours as the dates approach at www.nycyarncrawl.com
We look forward to meeting you all during the crawl!