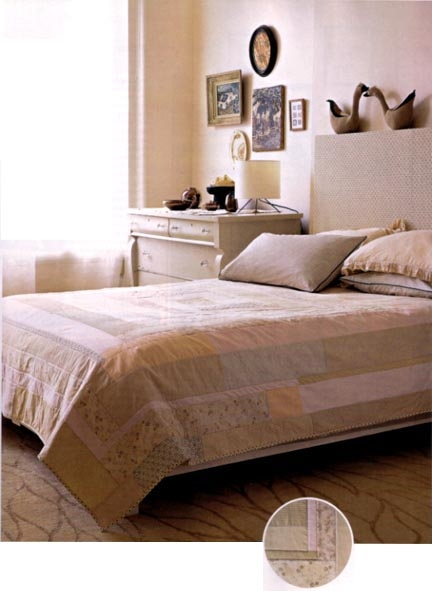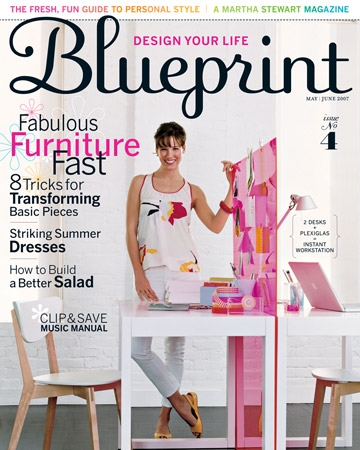 Last Minute Knitted Gifts and Joelle's forthcoming Last Minute Patchwork and Quilted Gifts) captured the pretty details of Joelle's apartment, including the quilt on her bed, above.
Blueprint offers the free pattern for Joelle's quilt on their website!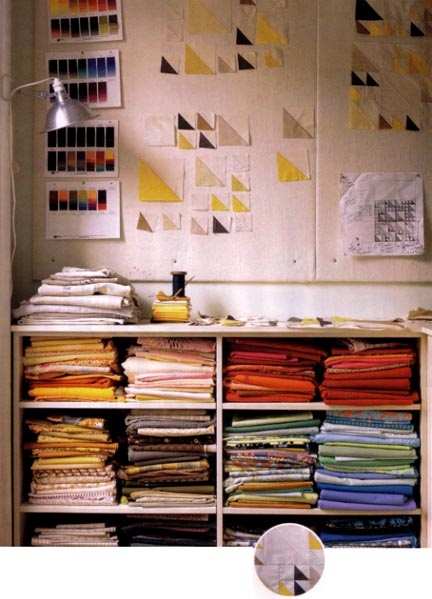 Joelle called on her friends at Piano Nobile and Brooklyn Design and Fabrication, the team that built Purl Patchwork, to turn their attention to her home office and craft room. This well-used studio holds a wealth of yarn, fabric, and projects-in-progress, including her Triangle Quilt, pictured above. You can read all about it in the article, so check it out!
Also, don't miss Blueprint's brand new blog, Bluelines. Their every-changing banner features fat quarters from Purl Patchwork!