This season Purl Soho welcomes a pile of new colors! Fresh and inventive, quirky and inspiring, our new palette is going to fill your head with ideas!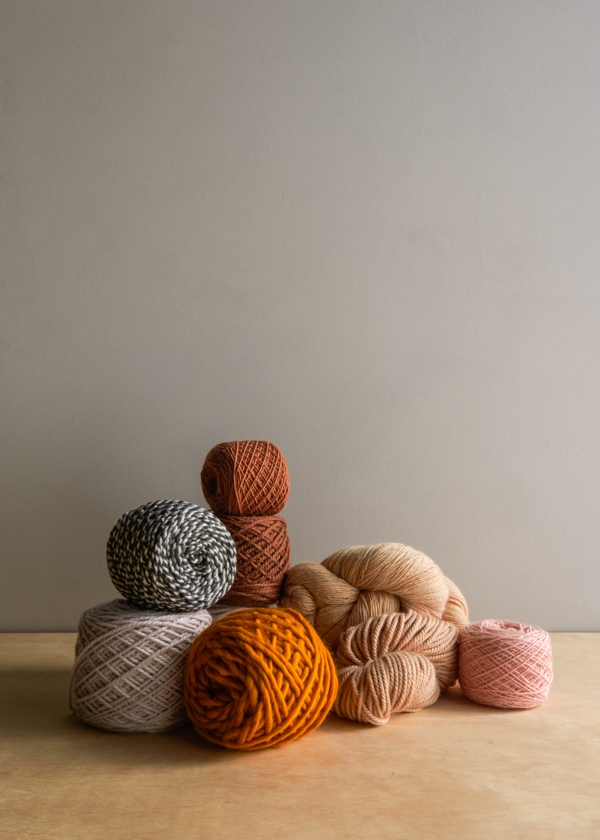 The color stories of Line Weight, Worsted Twist, Alpaca Pure, and Super Soft Merino have all gotten new plot lines, with warm peaches and ochres and cool lilacs and grays. Our focus is on colors that speak to each other in tones that surprise and intrigue us: a toasty Honey Pink next to a hot Turmeric Yellow, a mysterious Peach Stone against a rich Copper Penny.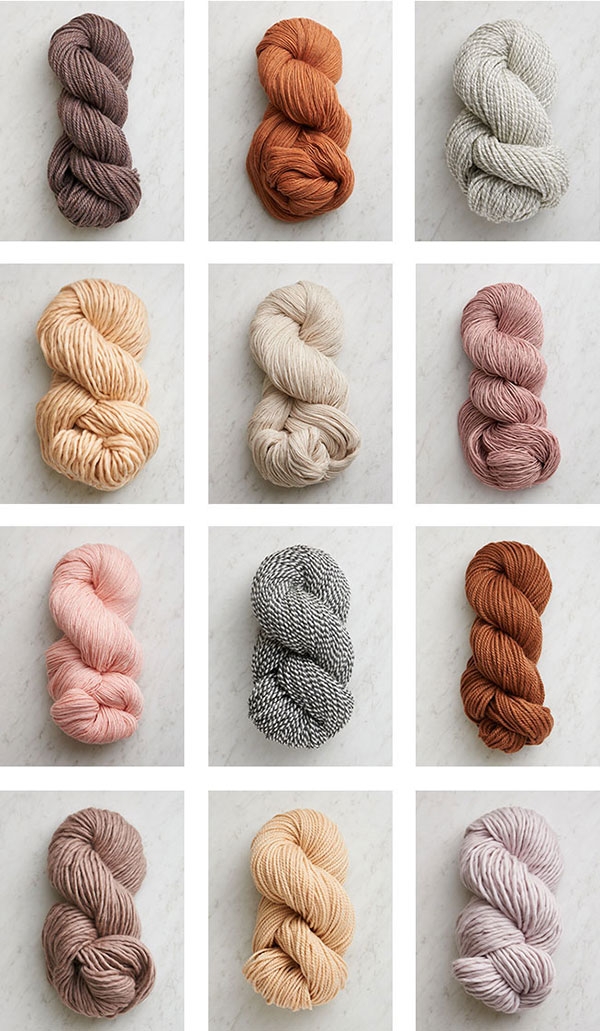 This new palette really gets to spread its wings in our gorgeous Shadow Study Throw. Here, we make an in-depth exploration of how lights turn to shadows when colors are thoughtfully chosen and composed. In Worsted Twist and Alpaca Pure, it's an incredibly soft and beautiful blanket, but it's also a totally fascinating knit!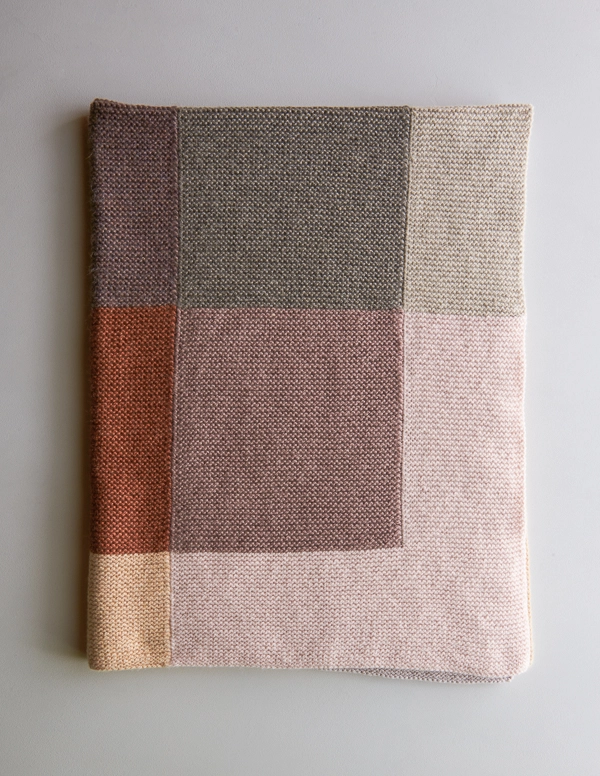 Besides introducing a new family of colors, we've also expanded many of our yarns beyond just solid dyes. Worsted Twist has always come in the soft, tweedy colors that we call Heathers, but now Line Weight, Alpaca Pure, and Super Soft Merino do too! Heathers add a subtle dimension and slight complexity, both on their own or in contrast to Solids.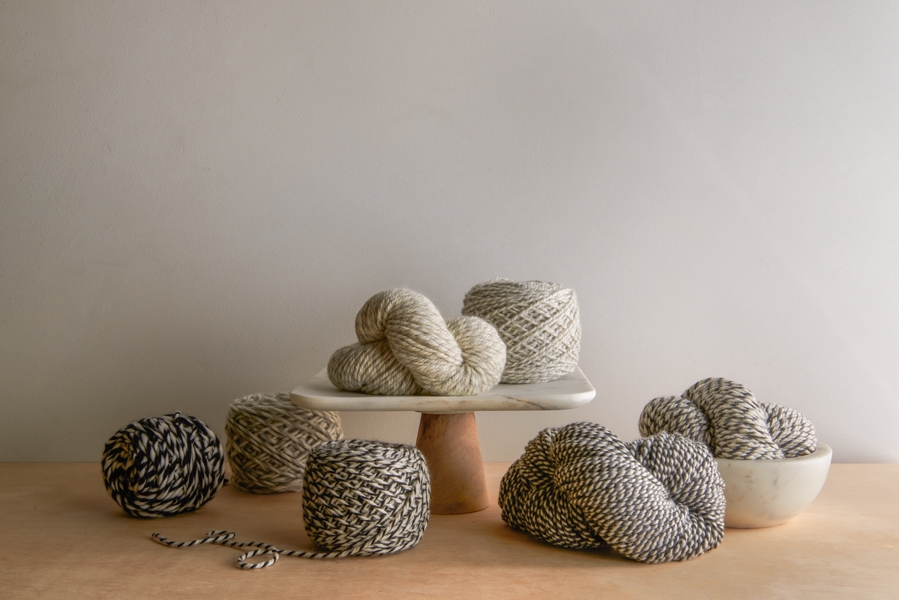 Plus, all but Line Weight are now available in two-color twists that we call Helix-es. They knit up in a classic rag, perfect for cozy knits that make you want to take a cold winter walk. Solid, Heather, and Helix, all these wonderful textures bring our choices to a whole new level!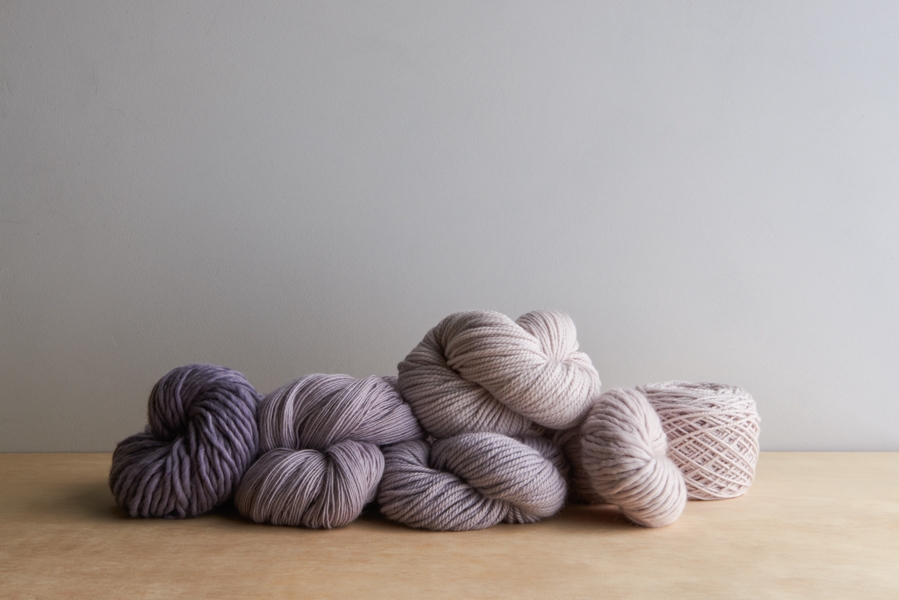 Taking a closer look at the new palette, soft, moody purples play a leading role. A pile transports us to a field of lavender on a cool, foggy morning. Whether to make a chunky Super Soft Merino hat in Purple Smoke or a fine Line Weight cowl in Lavender Opal, it seems that these pretty purples can only bring peace and happiness!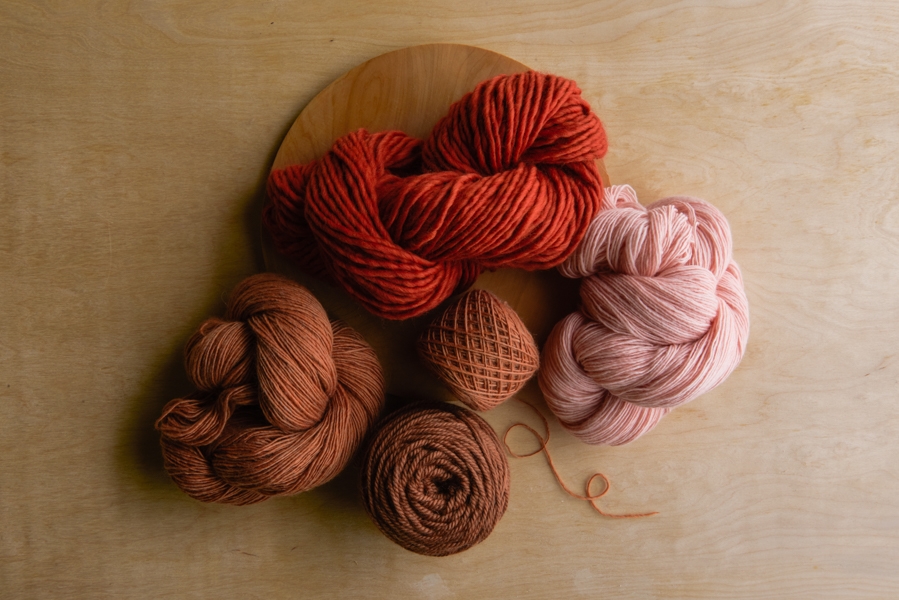 And for other moods, our spicy new rusts, reds, and pinks, are a stew of warmth and beauty. Copper Penny and Red Cayenne, Ginger Orange and Peony Pink, these are the colors of fireside chats and kettles on the stove. They are just right for all the knits you make to feel cozy!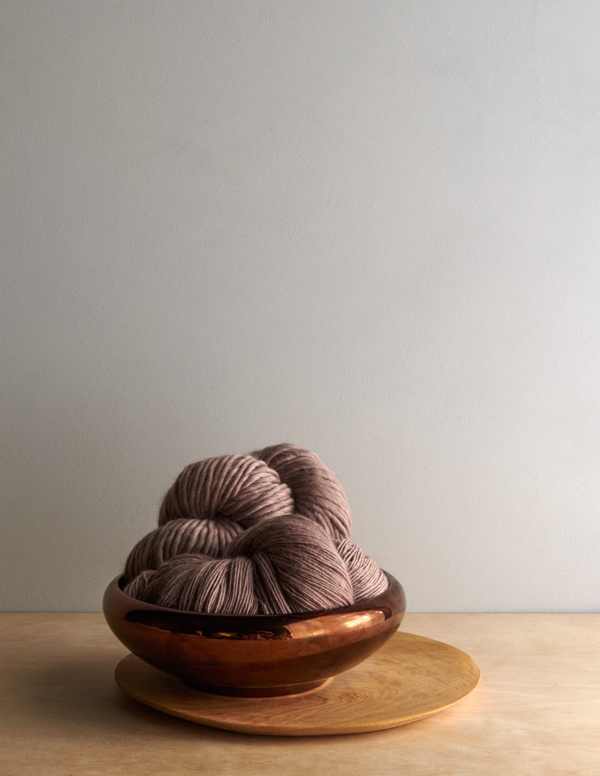 Some of our newer yarns already come in Rose Granite, but now Line Weight, Worsted Twist, Alpaca Pure, and Super Soft Merino also come in this super popular color. Rose Granite is a near-neutral with a good dose of personality. It is seaside cliffs at sunset, strong and serious, timeless and beautiful.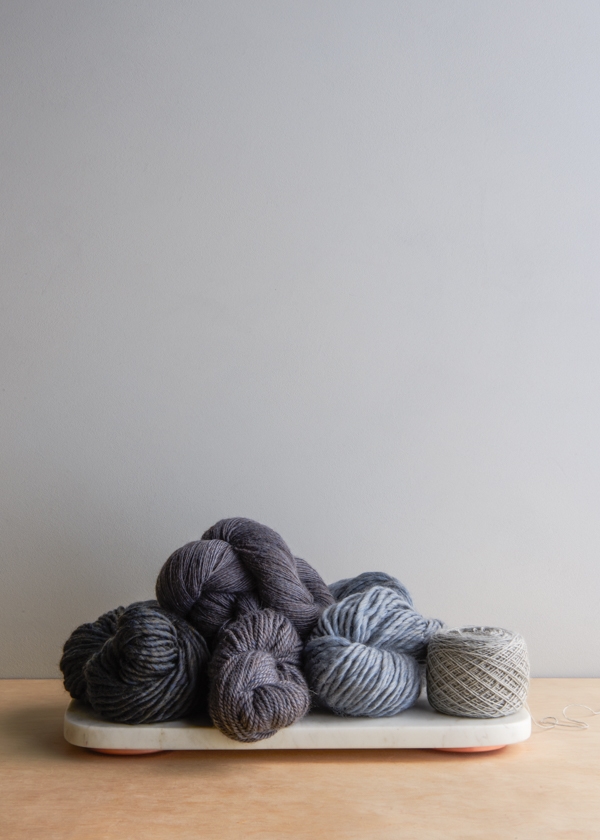 Other much-loved colors that have made their way to our Line Weight, Worsted Twist, Alpaca Pure, and Super Soft Merino collections are these  gray-blues and blue-grays. Gray Denim, Stillwater Blue, Fieldstone Gray, Tabby Gray, and brand new Dove Gray, together they are a pool of tranquil beauty.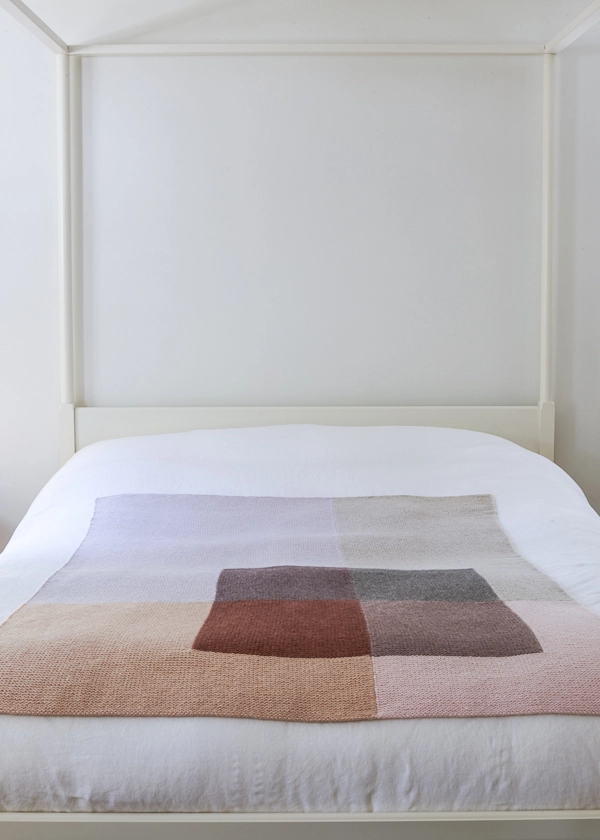 This new family of colors ushers in a season of intense creativity. Browse our collections of Line Weight, Worsted Twist, Alpaca Pure (no longer available), and Super Soft Merino, as well as our entire collection of Purl Soho yarns, and spark your own creative fire!