As we all know, knitting a sweater is a labor of love, and to finish it off with the perfect buttons is a wonderful feeling. We designed our new Dyed to Match Buttons to give you just that feeling! Each one is custom hand dyed to exactly coordinate with our palette of Worsted Twist Heather colors, from warm Wheat Flour to cool Stillwater Blue.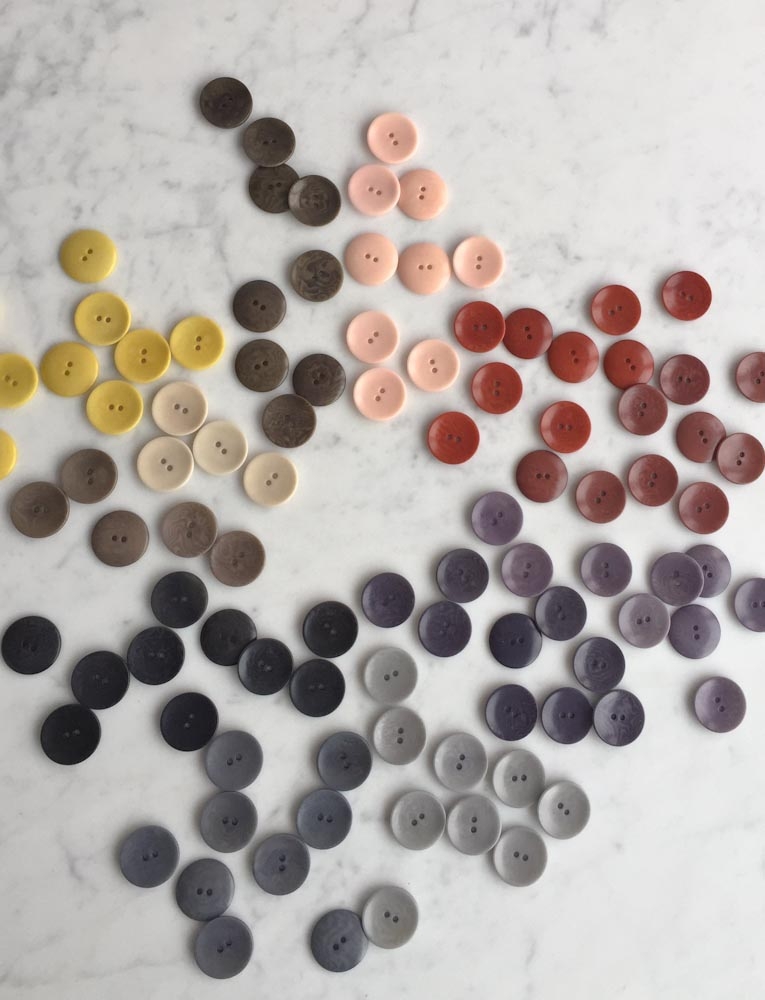 Dyed to Match Buttons are carved in a shallow-bowl shape from corozo nut. Corozo nut is the smooth, hard seed of the Tagua palm, which grows on the hillsides of northern South American. Corozo nut is very similar to ivory, except, happily, it is humane (and legal!).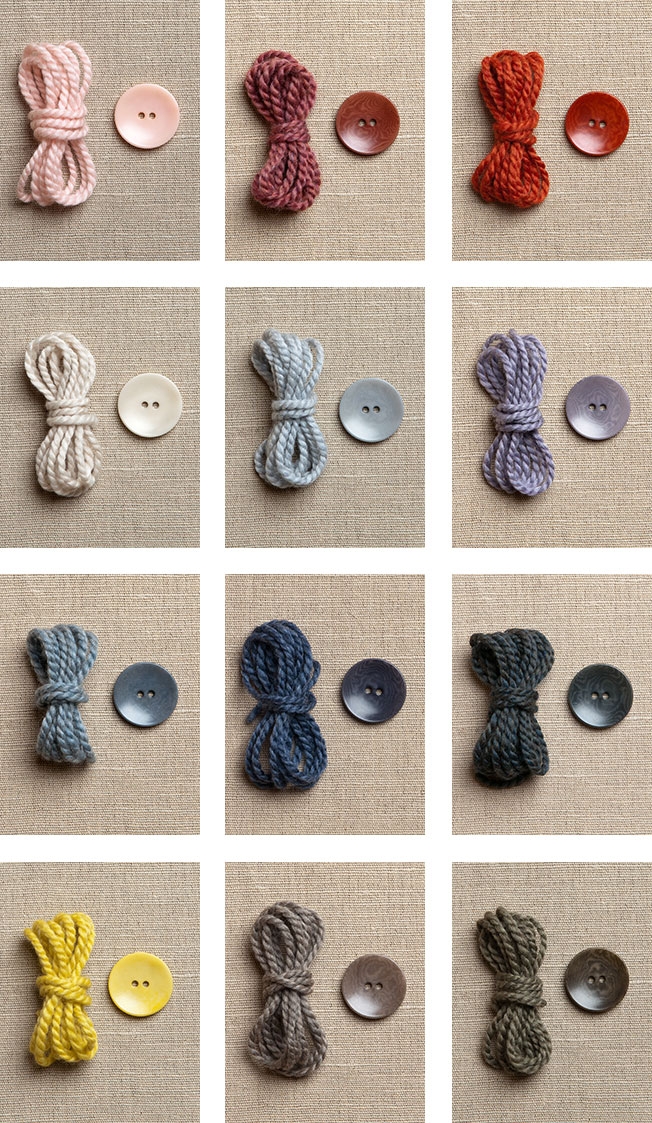 Two Purl Soho patterns offer a great use for these beautiful buttons: our Top-Down Shawl Collar Cardigan and our Purl Soho Cardigan Coat + Vest. Both are classic, wear-forever sweaters, and both are knit up in Purl Soho's incredibly soft and cozy Worsted Twist Heather (or solid Worsted Twist).
And when you're done, get that fabulous I-found-the-exact-right-buttons feeling with our Dyed to Match Buttons!