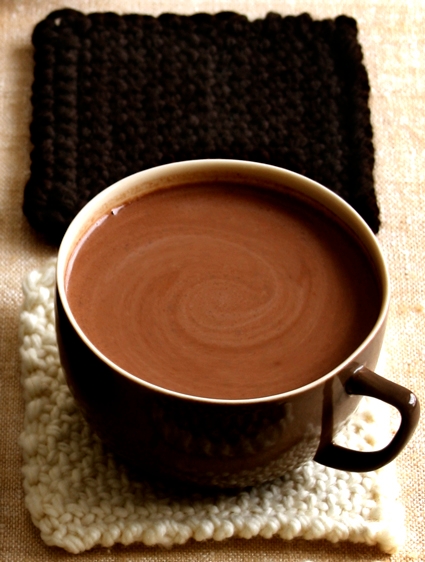 For hot chocolate lovers, The City Bakery in New York City is legendary.  So when the owner, Maury Rubin, asked us to participate in the 18th Annual City Bakery Hot Chocolate Festival and Night of Knitting we were delighted!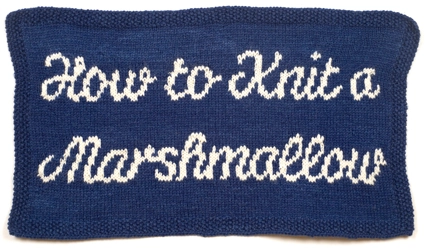 For the theme of this year's Hot Chocolate Festival, How to Knit a Marshmallow, Maury was inspired by a customer at City Bakery who he spied knitting in the restaurant, they chatted and agreed that knitting and hot chocolate made perfect companions; we couldn't agree more!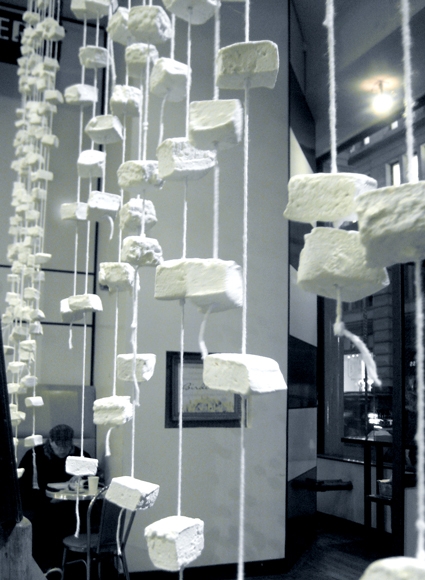 The event will be at The City Bakery, located at 3 West 18th Street, between 5th and 6th Avenues on Thursday, February 18th, doors open at 7:00 pm.  Tickets cost $30 and include an all you can eat delicious savory dinner, all you can drink hot chocolate, beer, wine and knitting workshops (please note, materials for knitting are not included in the cost of tickets).  Tickets can be purchased at the door or in advance at Brown Paper Tickets (seating is limited and going fast so we recommend purchasing tickets ahead of time).
We got a sneak peek from Leslie Koren at City Bakery of the many incredible hot chocolate flavors that will be served at the event:
Caramel Hot Chocolate
Banana Peel Hot Chocolate
Ginger Hot Chocolate
Lemon Hot Chocolate
Moulin Rouge Hot Chocolate
Milk Chocolate Hot Chocolate
Darkest Dark Chocolate Hot Chocolate
Creamy Stout Hot Chocolate
Bourbon Hot Chocolate
There will be 5 knitting workshops and one demonstration being hosted by 6 of New York City's local knitting shops:
Chocolate Bar Coasters (pictured below) by Purl Soho
Marshmallow Hat by Knitty City
Hot Chocolate Mug Cozy by Gotta Knit
Marshmallow Man by Brooklyn General Store
How to Spin fiber demonstration by Downtown Yarns
Beginning knitting skills by Wool & the Gang
There will be two workshop sessions each which will start at approximately 7:30 pm and 8:45 pm. You can find a complete list of materials, answers to frequently asked questions and skills required at this link.  Please note, all shops will have materials available to purchase the night of the event (cash only).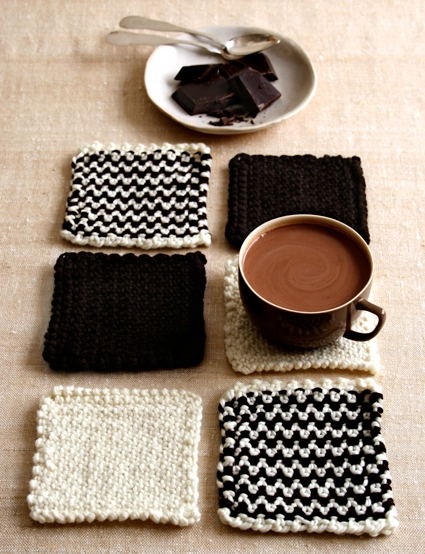 For our workshop at the event, we designed these Chocolate Bar Coasters.  The yarn, Cascade's Chunky 128 Superwash Wool, is the perfect yarn; it's super soft, comes in a great range of chocolate inspired colors and is machine washable.  We think these coasters make a perfect place to rest a mug of anything hot, but especially hot chocolate!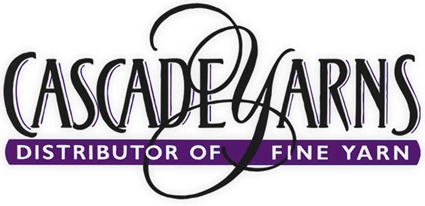 In honor of the festival, Cascade Yarns has generously partnered with Purl Soho for a giveaway the night of the event!  Six lucky attendees will win a skein of Cascade's Magnum, a Purl Soho tote, US size 36 knitting needles and a full color printed pattern of our popular Eleventh-Hour Scarf!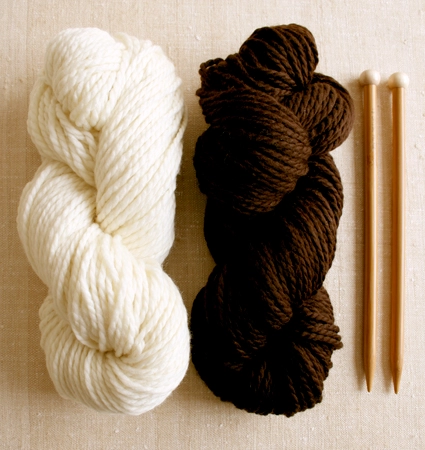 You can also download the pattern for free at this link!
Hope to see you there! –Purl Soho