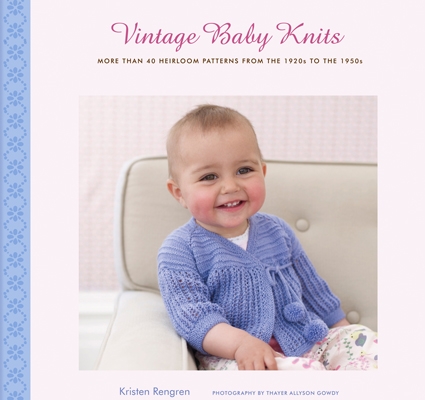 You are all invited to a very special knitting event at Purl! We're thrilled to be hosting an exciting book signing and trunk show with Kristen Rengren, author of Vintage Baby Knits, a very beautiful collection of baby patterns from the 1920s through the 1950s, new this spring from STC!  This one is destined to be an instant classic and we are simply in love with each and every sweet design.
Where + When
Purl, 137 Sullivan Street, NYC 10012, Friday, April 24th from 4:00 until 7:00 (click here for a map to the store)
Kristen will be signing copies of Vintage Baby Knits and talking about her love for vintage knitting patterns, while many of her gorgeous samples will be displayed around the shop. Don't miss this opportunity to meet Kristen, talk knitting with her, and have her sign your copy of her inspiring first book!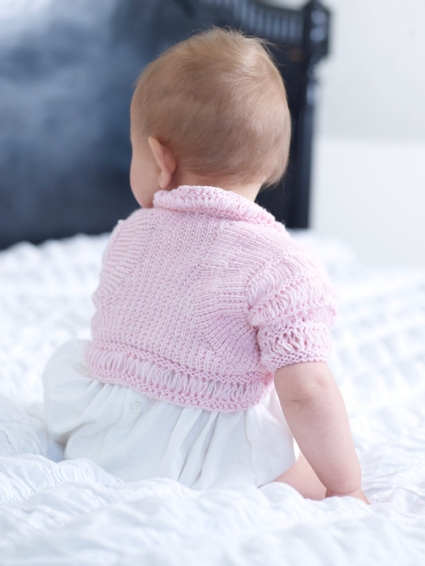 Nothing occasions a new knitting project quite like a pregnancy or birth, and with the arrival of Vintage Baby Knits, Kristen brings the distinguished charm of knitting's past to a brand new generation of knitters. Vintage Baby Knits packs in more than forty patterns that make heirloom gifts for your most special little ones, ranging from the ease and simplicity of the Billie Beret pictured below, to the more ornately complex Pearl Shrug, above. A few prove to be both practical and environmentally sound by today's standards, like the two Kristen includes for soakers, the old term for a cloth diaper cover, which are finding their way back in fashion. Knitters of any ability, sensibilty or attention span will find the perfect gift for baby right here!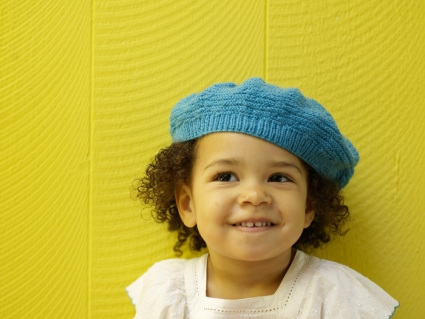 Kristen is a former vintage clothing dealer and a noted knitwear designer who has made patterns for Blue Sky Alpacas, O-Wool, and her own Retroknit Design. She spent years collecting countless patterns from garage and estate sales, thrift stores and eBay. Kristen particularly loved the designs she found for babies, but soon found that knitting these patterns proved difficult because often no gauge, size, or charted instruction was included, and the yarns they used were no longer available. So she chose a few favorites and began to painstakingly update them into modern knitting language. This adorable volume was born and now today's knitters can enjoy making these timeless pieces by hand.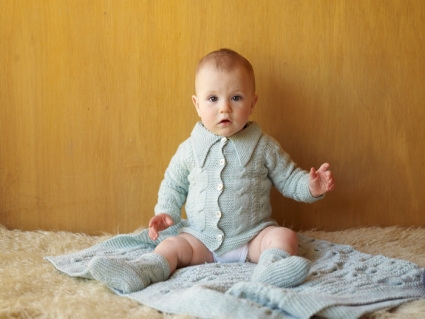 The chapter entitled "Getting Ready to Knit" covers some knitting basics, including valuable information on essential tools, using natural fiber, and choosing an appropriate size for your intended baby; later in the book you'll also find out how to knit from vintage patterns you yourself have acquired. And for extra fun, you'll find interspersed among the projects a few brief histories of knitting in the decades they span. Kristen charts knitting's rises and falls throughout the prosperous 20s, the Depression, the war years, and the Baby Boom, tracking the trends and styles that influenced each design. These entries will be an education for new knitters and a nostalgic trip for the grandmas and great-grandmas who knitted for them!
So be sure to come by and join Kristen Rengren and the Purl staff on April 24th from 4:00pm until 7:00pm at our shop, located at 137 Sullivan Street, New York, NY (click here for a map to the store) for an evening of good old-fashioned knitting company and conversation. We can't wait to see you!
PS. You can find Vintage Baby Knits at this link.