Our classic Prism Quilt is back with a whole new look, a true color explosion inspired by our Spectrum Cotton collection. Twenty six extraordinary colors flicker across this quilt's field, lively and wonderfully capricious!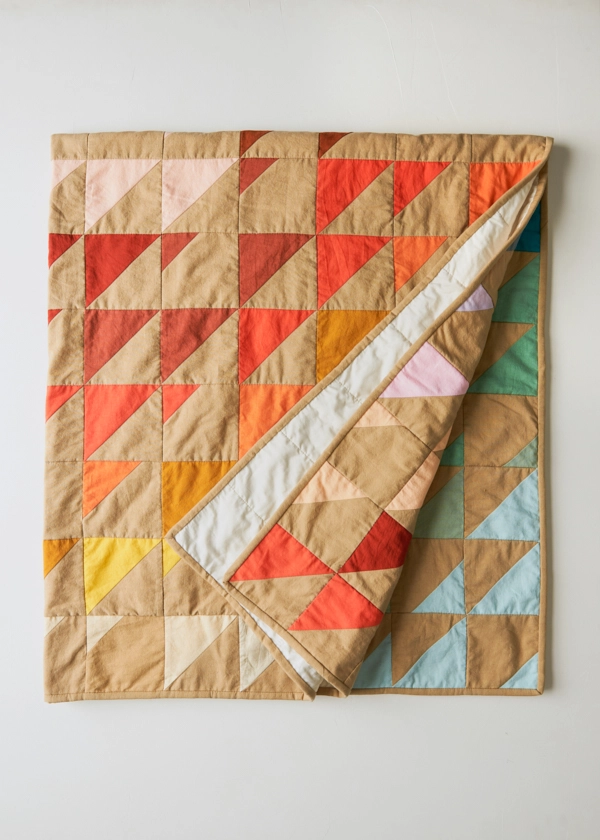 Each square is a simple two-piece construction, meditative and systematic to assemble, but arranging them is when the serious fun begins, the play of so many colors skittering from one corner to the other, skipping through the rainbow like a prism spinning in the light.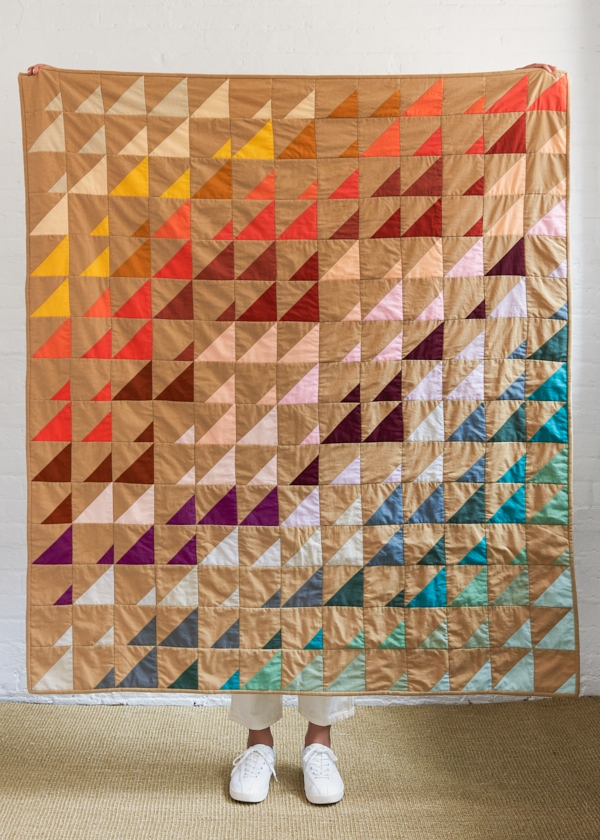 The final steps of building the quilt top and attaching the backing and binding are a very satisfying completion of a vision realized and a beautiful quilt to treasure forever!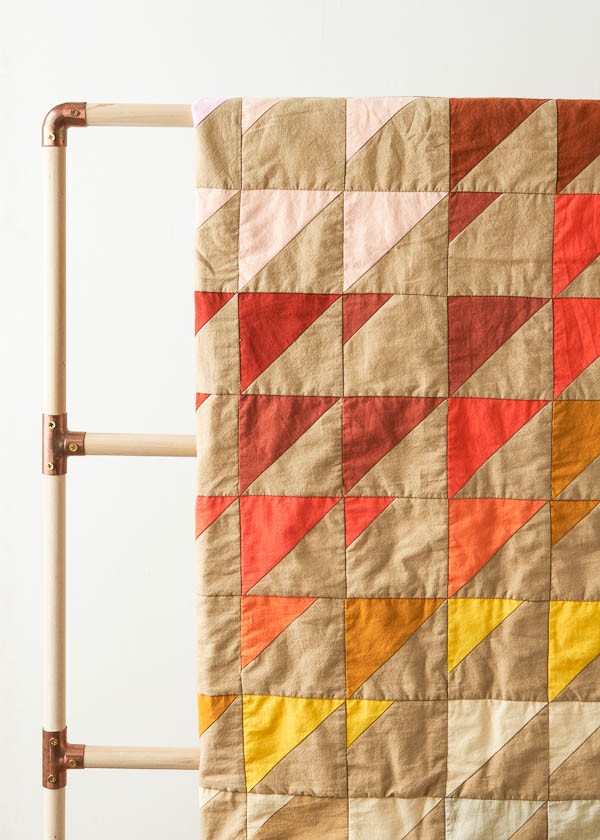 Get started on your own Prism Quilt in Spectrum Cotton with our Prism Quilt Fat Eighth Bundle. It includes 26 fat eighths of our gorgeous garment-dyed Spectrum Cotton. Add the background, binding, and backing colors of your choice and let the play begin!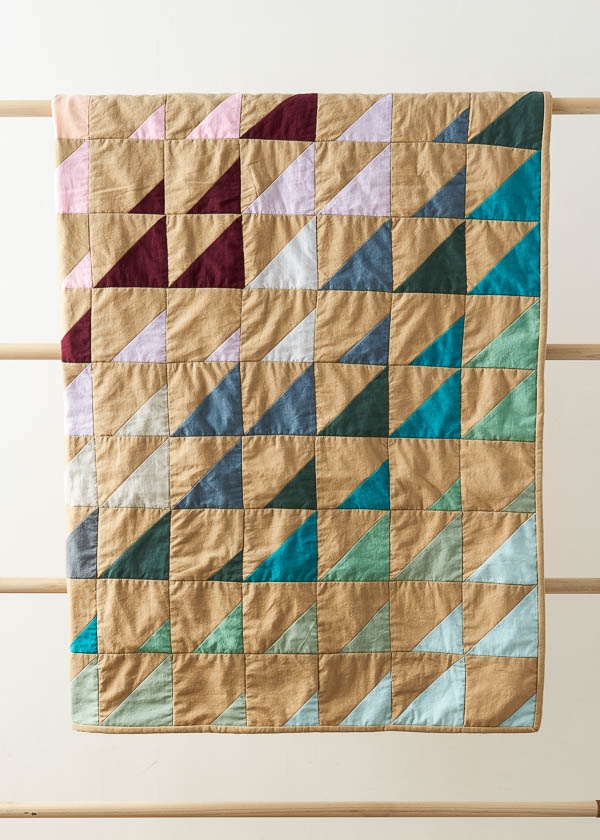 Originally designed for Purl Soho by Molly Schnick.
Materials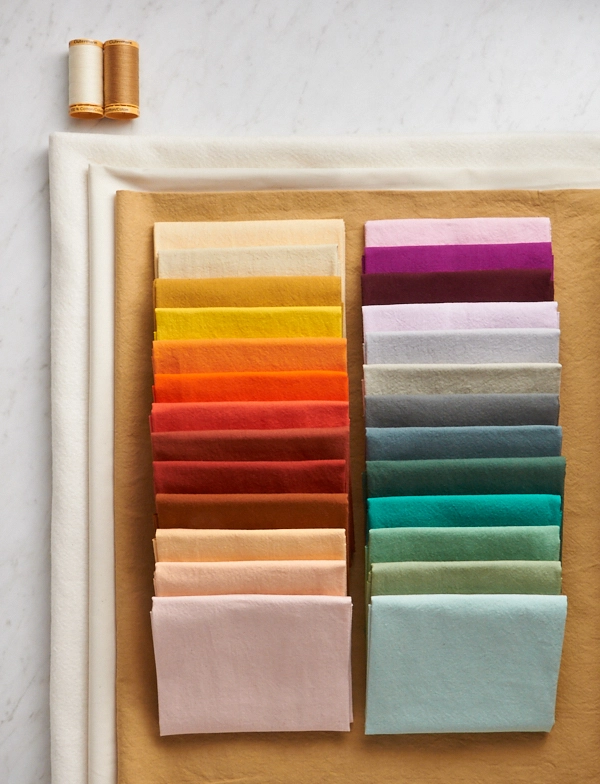 Contrast Color Fabric: Purl Soho's Prism Quilt Fat Eighth Bundle, which includes 26 fat eighths of Spectrum Cotton
Background and Binding Fabric: 2¾ yards of Purl Soho's Spectrum Cotton. We used the color Desert Dune.
Thread for quilting: A 274-yard spool of Gutermann's Cotton Sewing Thread to match Background Fabric. We used color 2410.
Size
Finished Dimensions: 52 inches wide x 60 inches tall
Pattern
For the free pattern, please visit our original story.