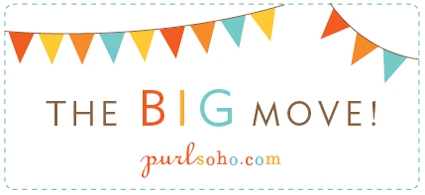 We have a BIG announcement that we are very excited to share with you: We're combining our two teeny-tiny Soho New York Shops, Purl and Purl Patchwork into one brand new, BIG, beautiful store, also in Soho, this April!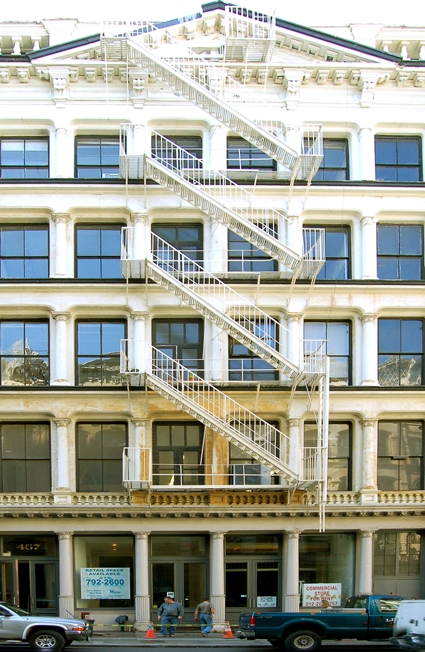 The new space is just a few blocks away from where we are now, at 459 Broome Street between Greene and Mercer. We'll be right next to some other great New York institutions such as Kate Spade, Gourmet Garage, Ochre and Rudy's Music, just to name a few.
Here is a map from Google that shows walking directions from our shops on Sullivan Street to our new store on Broome Street.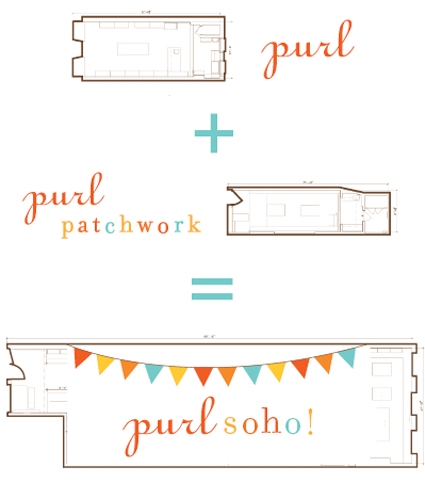 Any of you who have visited Purl or Purl Patchwork in New York will know when we say that our current locations are small, we aren't kidding! The floor plans pictured above are actual to-scale representations of our shops right now compared with our new store front (seriously!). Customers often express to us that they wish we had more room to help them with their creative projects. Believe us when we say we have long shared that wish, so we're absolutely thrilled that we'll finally be able to provide some breathing room and space for all of your creative endeavors. Our new shop will be filled with all of the beautiful materials you have come to know and love as much as we do, as well as lots of new and exciting things we've never had room for. We're even going to have a dedicated classroom!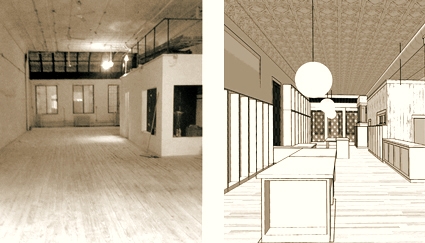 We have a lot of work to do in the new space before we move in, as you can see in the images above. On the left is the new space as it currently looks, to the right is an architectural rendering of what is to come. We're very pleased to have our friends, Architect Nick Robertson from Piano Nobile and Carpenter James O'Malley from Brooklyn Design + Fabrication collaborating with us again to create a welcoming, spacious, functional and beautiful interior (they did all of the work inside of Purl Patchwork several years ago).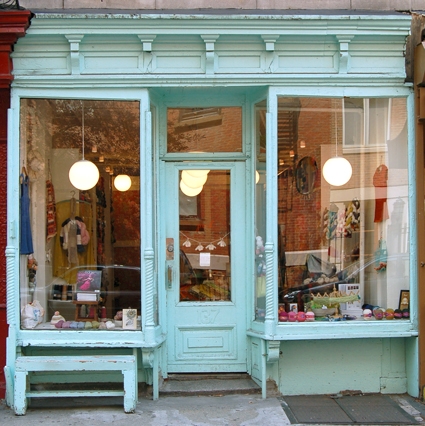 While we couldn't be more excited about The BIG Move, we love our home on Sullivan Street so leaving our two cozy little stores will be bittersweet. We are especially going to miss our great neighbors and the warm feeling of community that this amazing block has provided over the past 8 years. It is our great hope that our new location will foster the same spirit of creativity and sense of home that our current store fronts do!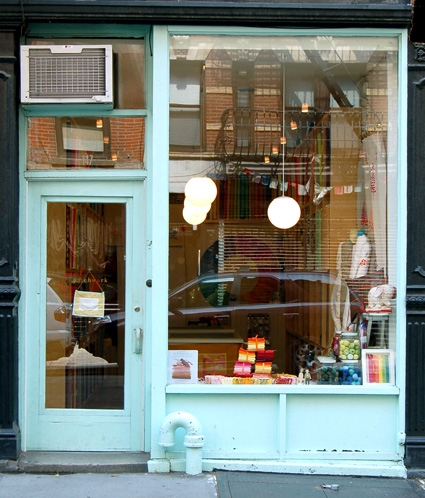 The BIG Move is taking place in mid-April 2010. In the meantime, our shops on Sullivan Street will be open for business and filled to the brim with all of the lovely yarns and fabrics we've always had. As we get closer to the actual BIG day we'll provide you with specific dates of the move, information on our BIG Move prizes, and details about our grand opening party. You can keep up to date by clicking The BIG Move button on the top right of any page. Stay tuned!