Tube Of Seed Beads, Size 8 Sale
Tube Of Seed Beads, Size 8 Sale
NEW
SALE
SALE
SALE
SALE
SALE
SALE
SALE
SALE
SALE
SALE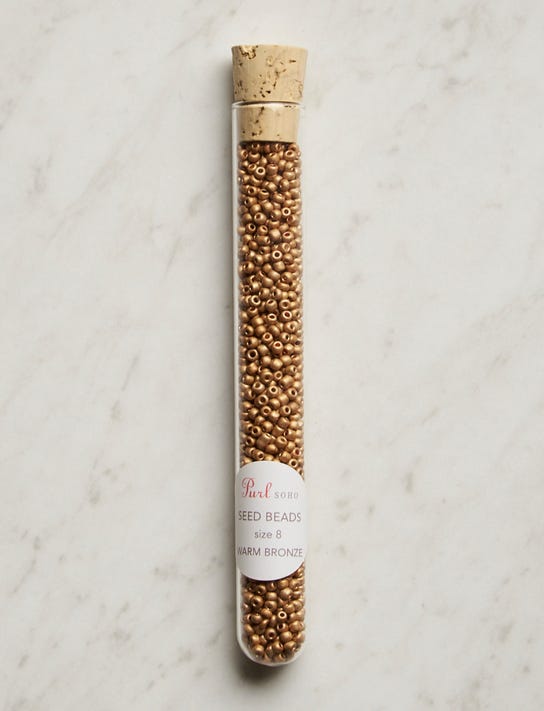 Tube Of Seed Beads, Size 8 Sale
Description
Slightly larger than our Tube Of Seed Beads, Size 12, these beads are the ones we use as the end beads in our Beads + Tassels Necklaces. Housed in glass tubes with cork stoppers, each Tube contains approximately 40 grams of beautiful glass beads, for when our Tins Of Seed Beads just aren't enough! Available for a limited time and specially priced!

Please note that, like yarn, beads' colors can vary slightly from dye lot to dye lot.
All remaining inventory is 40% off, while supplies last!
More Products You May Like