Tin Of Seed Beads, Size 12
Tin Of Seed Beads, Size 12
SALE
SALE
SALE
SALE
SALE
SALE
SALE
SALE
SALE
SALE
SALE
SALE
SALE
SALE
SALE
SALE
SALE
SALE
SALE
SALE
SALE
SALE
SALE
SALE
SALE
SALE
SALE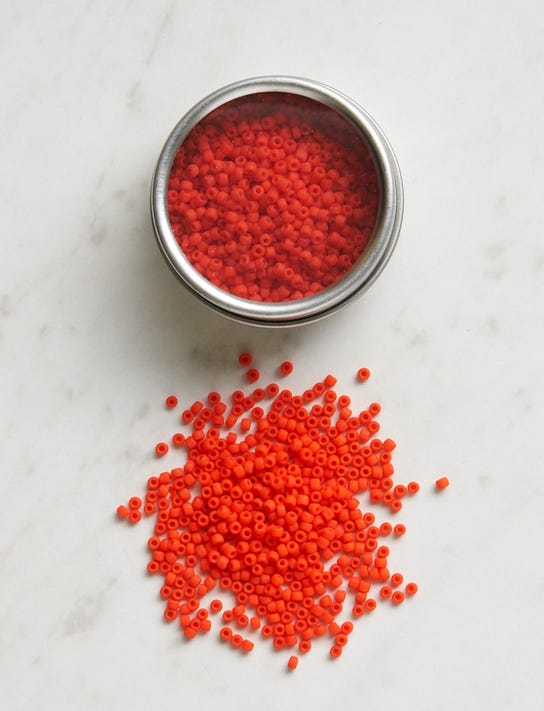 Tin Of Seed Beads, Size 12
Description
These beautiful glass Seed Beads are a crafting staple! Use them with laceweight yarns for beaded shawls and accessories; use them with embroidery floss for embellished needlework; use them for simply stunning jewelry; or use them in your own unique way (for collage, macramé, friendship bracelets, you name it!). These are the same beads we use to trim our Advent Calendar, Winter Wreaths, and Heirloom Wool Ornaments, and the same ones we use in our Beads + Tassels Necklaces! Each tin contains approximately 12 grams of beads.
Please note that, like yarn, beads' colors can vary slightly from dye lot to dye lot.
Select colors are 40% off, while supplies last!
More Products You May Like