DIY Needle Felting Kits
Available Online Only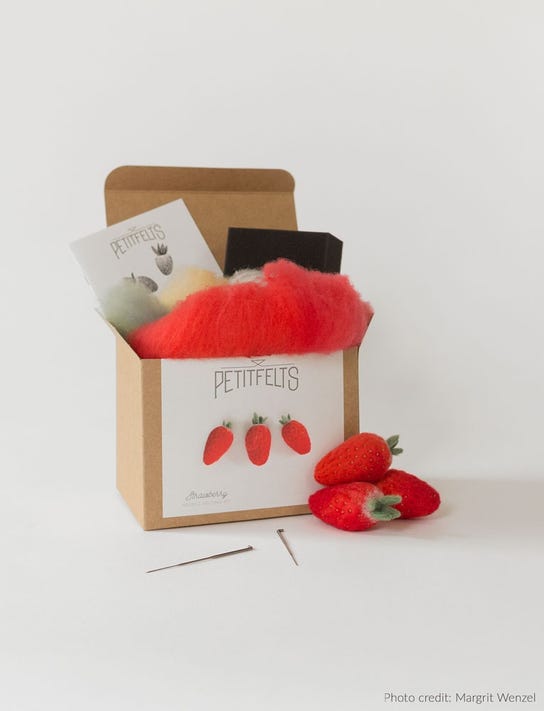 DIY Needle Felting Kits
Available Online Only
From fiber artist Jocelyn Gayle of PetitFelts, these DIY Needle Felting Kits are wonderfully inspiring and totally adorable! Using a barbed needle to sculpt wool fiber into various shapes, these Kits require no sewing or armature of any kind. Each one contains the necessary wool, two 38-gauge felting needles, a foam work block, and very detailed instructions and illustrations to steer you toward success... Whether you're interested in trying needle felting for the very first time or you've felted for ages!
Finished pieces measure 2 inches high for Strawberries, 2½ inches for the Succulent (with also includes a terracotta pot), 4 inches for the Hen, and 5 inches for the Lamb and Whale (both of whom include materials to make their party hats, naturally.)
Please Note: Due to small parts and very sharp needles, neither these kits, nor their finished products are intended for use by small children. The recommended age for these kits is 10 and up.