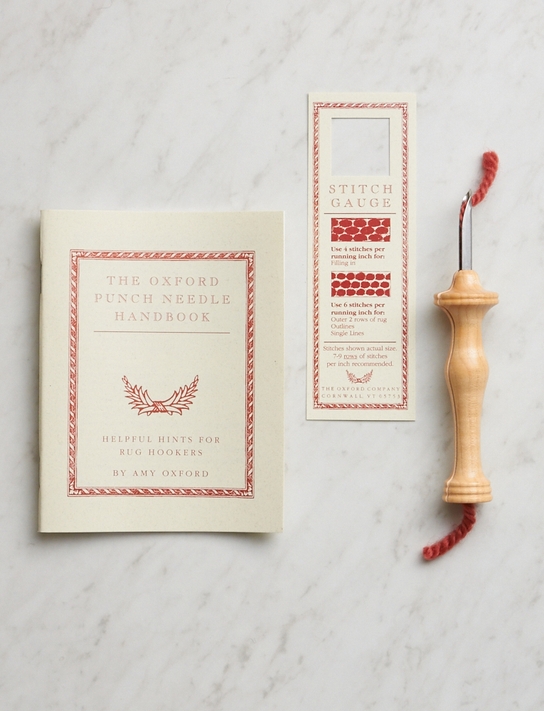 Designed by renowned rug maker, Amy Oxford, the Oxford Punch Needle features a stainless steel needle and a maple handle ergonomically designed for speed and comfort. Each Oxford Punch Needle is housed in a decorative collector's box, along with a useful stitch gauge and helpful handbook. This 28-page booklet includes illustrations and complete directions for how to make a punch-needle rug! Made in the USA.
NOTE: Size 8 creates 1/2-inch loops; Size 9 creates 3/8-inch loops; Size 10 creates 1/4-inch loops; Size 13 creates 3/16-inch loops; and Size 14 creates 1/8-inch loops. Choose between Regular and Fine to accommodate thicker or thinner yarns or fabric strips (sizes 13 and 14 are only available in Fine.)
ALSO NOTE: If you're making Arounna Khounnoraj's Punch Needle Flowers, choose a size 10 Regular.
More Products You May Like