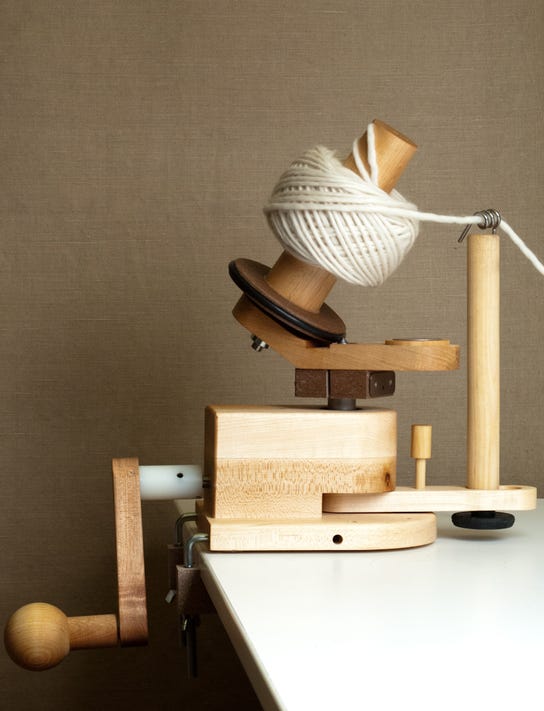 This is the last ball winder you'll ever buy! Nancy's Knit Knacks's Heavy Duty Ball Winder is lovingly designed and crafted to be the industry standard in quality, ingenuity and ease. Each component of the Heavy Duty Ball Winder is carefully made by hand from maple hardwood and super strong steel. It features a high performance wooden handle that gives the user tremendous leverage and makes winding more enjoyable than you probably thought possible!
You Might Also Like...
Glimakra's Umbrella Swift helps to transform skeins into balls with super efficiency and reliability. Clamp it onto a table along with (or without!) your ball winder and watch the magic! It's quick, easy, and fun and gets you right on your way. The raw, natural beauty of birchwood make this a swift you can proudly display even when not in use. Now, if only there were a gauge swatch making machine...