Liberty Color-Wheel Quilt Fat Sixteenth Bundle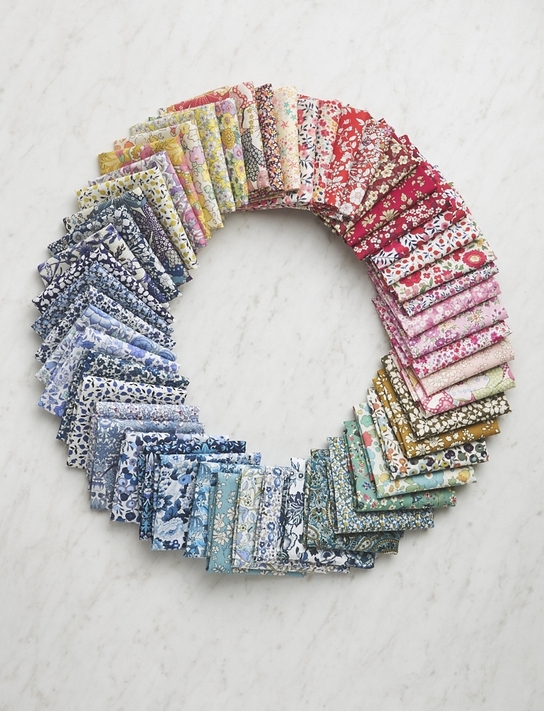 Liberty Color-Wheel Quilt Fat Sixteenth Bundle
We created this spectacular Liberty Color-Wheel Quilt Bundle for our by-now-classic Color-Wheel Quilt. Each bundle includes 52 hand-selected fat sixteenths (approximately 9 x 12 inches) from Liberty of London's gorgeous Tana Lawn collections, all specially chosen to flow through the entire rainbow in perfect harmony! Originally published in co-owner Joelle Hoverson's Last Minute Patchwork Gifts book, this pattern is now available separately. Just click here to purchase the pattern and for a list of all the materials you'll need to make your own Color-Wheel Quilt!
NOTE: Prints in this bundle may be substituted but will always be beautiful!
Product Details
Content

100% Cotton

Dimensions

Approximately 9 x 12 inches each

More Info

52 hand-selected colors
You Might Also Like...
Color-Wheel Quilt Pattern + Template Download