Heirloom Wool Easter Eggs Pattern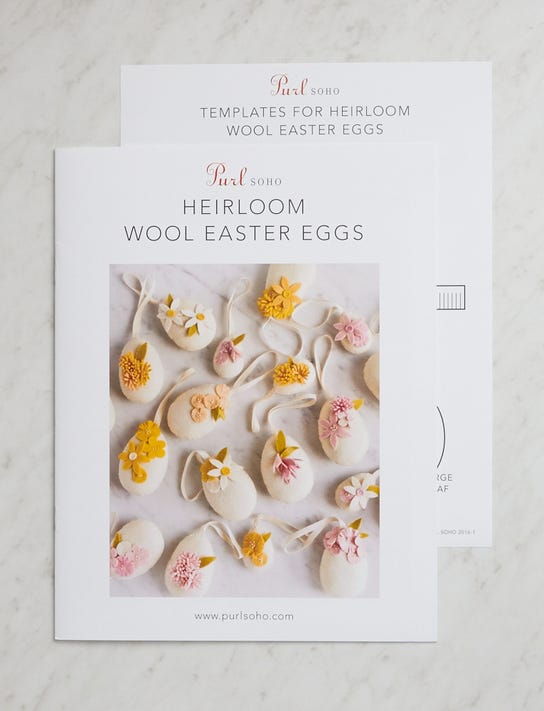 Heirloom Wool Easter Eggs Pattern
Whether hanging from a spring branch, tucked inside a basket, or in the tiny paws of the Easter Bunny herself, our Heirloom Wool Easter Eggs are sure to harbinger a very happy spring! Use Purl Soho's Heirloom Wool Easter Eggs Pattern to hand sew your very own set, each one decorated with embroidered wool felt flowers. For more information, including a list of materials you'll need to make your Heirloom Wool Easter Eggs, please click Product Details, above.
Please Note: While supplies last, the Hard Copy version of this Pattern is currently 25% Off, and still includes the Download version!
Materials
To make at least 20 Eggs in two sizes. . .
Another option: All of these materials, including the Pattern, come in our Heirloom Wool Easter Eggs Kit.
Size
Small Eggs are 2 ¼ x 1 ¾ inches
Large Eggs are 3 ½ x 2 ½ inches