Cog + Wheel Quilt Pattern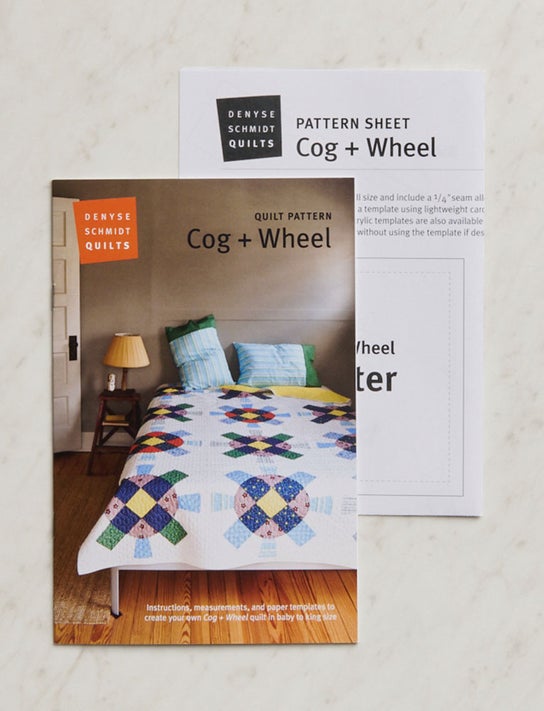 Cog + Wheel Quilt Pattern
Regular Price
$15.95
$9.57
Denyse Schmidt's Cog + Wheel Quilt Pattern transports us back to the industrial age! Inspired by a 1902 quilt featured in West Virginia Quilts and Quiltmakers: Echoes from the Hills by Fawn Valentine, Cog + Wheel's bold graphics prove ageless. Sized from baby to king, each pattern includes easy-to-use instructions and a paper pattern. Be sure to pick up a Cog + Wheel Template Set if you prefer it to paper!
Product Details
Materials
SIZES
Baby (Twin, Queen, King) 
Finished Dimensions: 44 x 50 inches (66 x 88 inches, 88 x 93 inches, 110 x 97 inches)
You Might Also Like...
Denyse Schmidt's Cog + Wheel Template Set is the perfect tool for the Cog + Wheel Pattern. Although the pattern comes with paper templates, this set of 7 sturdy acrylic templates makes cutting super accurate and easy as pie. Click Add To Basket to purchase a set!