Linus was right, happiness really is a warm blanket, and our Double Seed Stitch Blanket in Cotton Pure really is happiness! Like a firm handshake or a tight bear-hug, there is something so satisfying about sleeping under the weight of a soft, beautiful cotton blanket.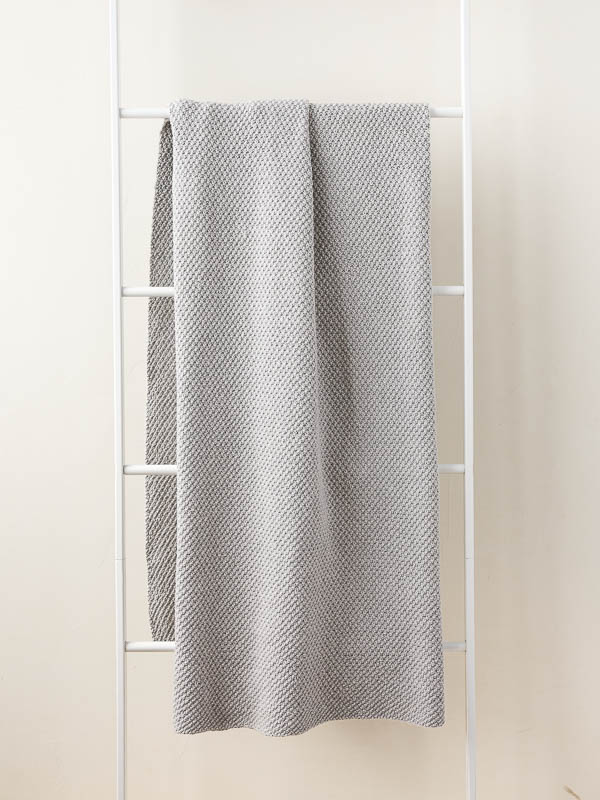 Double Seed Stitch's alternating knits and purls are simple, meditative, and reversible. We used the same stitch pattern for our original version of this blanket in Super Soft Merino (also wonderful), but this one in Cotton Pure is machine washable (hello, baby blankie!) and creates an even more delicate, nubbly texture, incredibly tactile and nice to touch!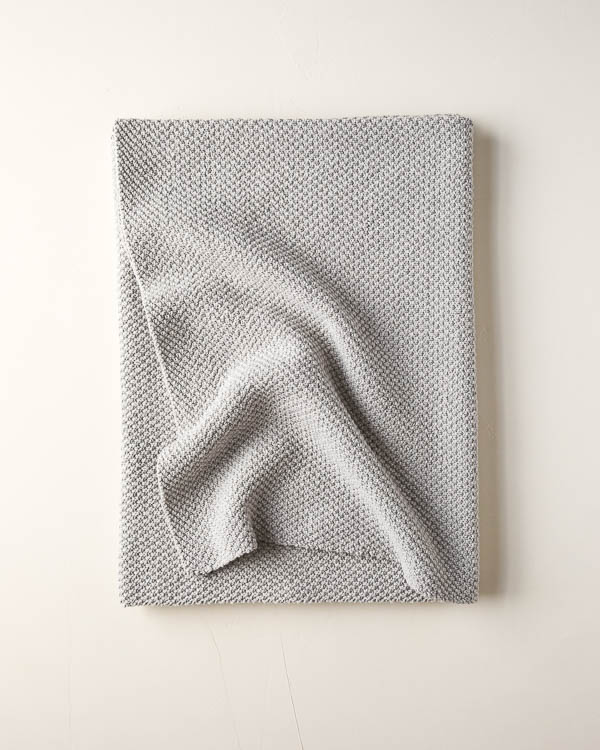 To make either a large throw or 2 crib size blankets, you'll need either 5 skeins or 10 skeins of our Cotton Pure. A classic throw or an heirloom blanket for baby, a Double Seed Stitch Blanket in Cotton Pure is all about sweet dreams!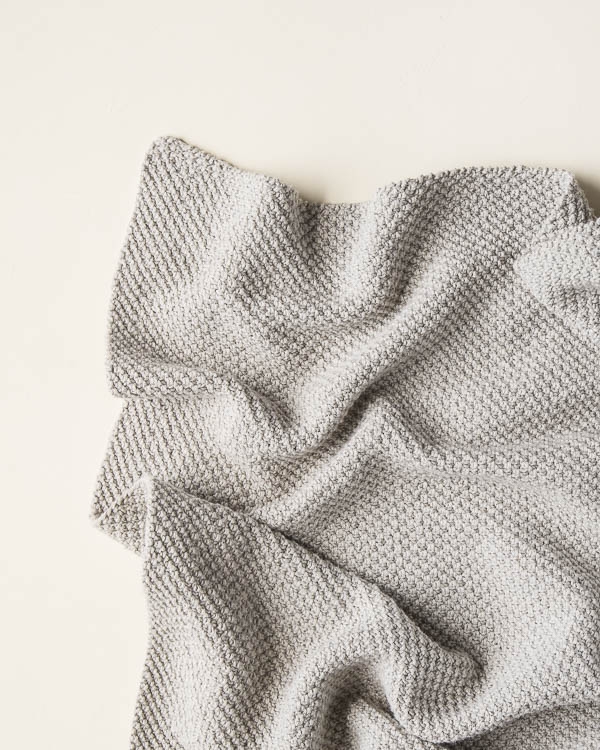 Materials

To make one Throw size or two Crib size blankets, you'll need…
PLEASE NOTE: If you prefer skeins and want to make just one Crib Blanket, you'll need 5 skeins of Purl Soho's Cotton Pure. Or if you want to make the Throw, just pick 10 skeins!
Gauge
24 stitches and 36 rows = 4 inches in Double Seed Stitch Pattern
Size
Crib Size (Throw Size)
Finished Dimensions: 29 inches wide x 38 inches long (42 inches wide x 55 inches long)
SAMPLE: The Blanket shown here is a Throw size.
Note
Double Seed Stitch can be worked over any odd number of stitches.
Pattern
Cast on 173 (251) stitches.
Row 1 (wrong side): *K1, p1, repeat from * to last stitch, k1.
Row 2 (right side): Repeat Row 1.
Row 3: *P1, k1, repeat from * to last stitch, p1.
Row 4: Repeat Row 3.
Repeat Rows 1-4 until piece measures 40 (55) inches from cast-on edge, or to desired length, ending with Row 4.
Bind Off Row (wrong side): P1, *k1, pass stitch over, p1, pass stitch over, repeat from * to end of row.
Weave in ends.
Machine wash cold and tumble dry low, if desired.