Our new and improved Learn to Knit Kit makes your first foray into the world of knitting fun and fulfilling. With clear instructions, beautiful materials, and an inspiring project, we want you to start you off on the right foot. After all, this could be the start of a lifelong pursuit-slash-obsession!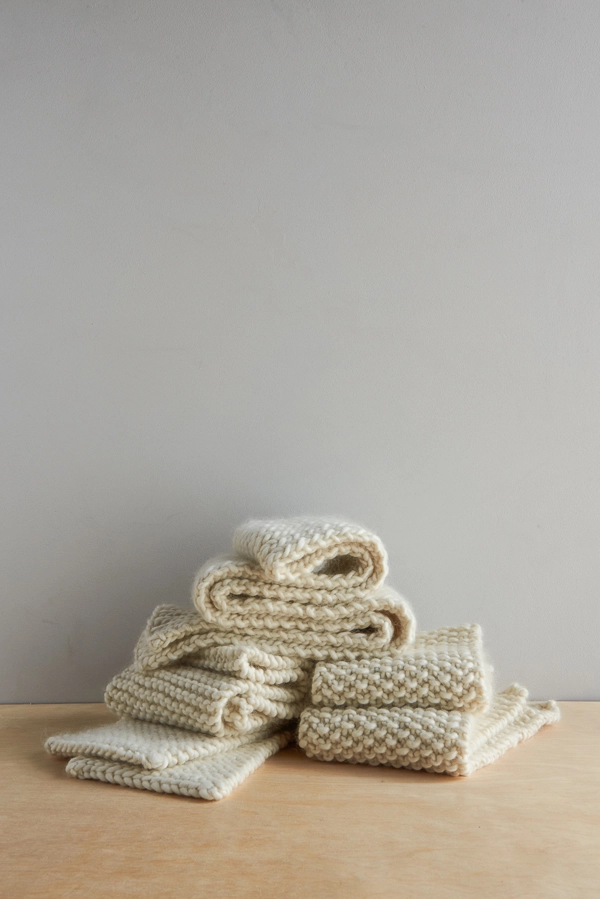 Our at-home-knitting-school walks you through every lesson of basic knitting, from winding a skein into a ball to knitting your very first scarf. Learn all the basics with our step-by-step instructions, how-to photos, and corresponding video tutorials, then choose from three basic scarf patterns to put your new skills into action!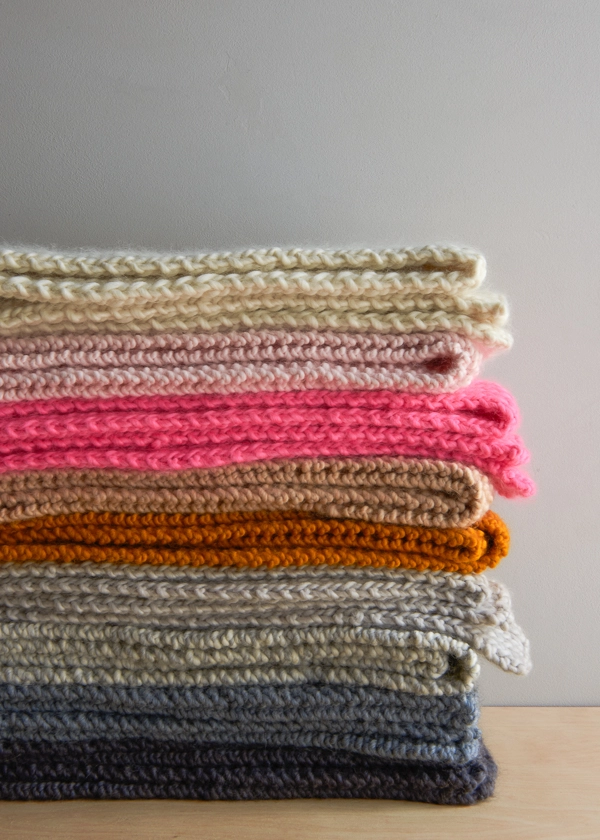 An update of our original Learn to Knit Kit, this one has improved instructions, photos, and tutorials. We also refreshed the palette with gorgeous new Super Soft Merino colors, including gentle Honey Pink and enigmatic Trout Brown.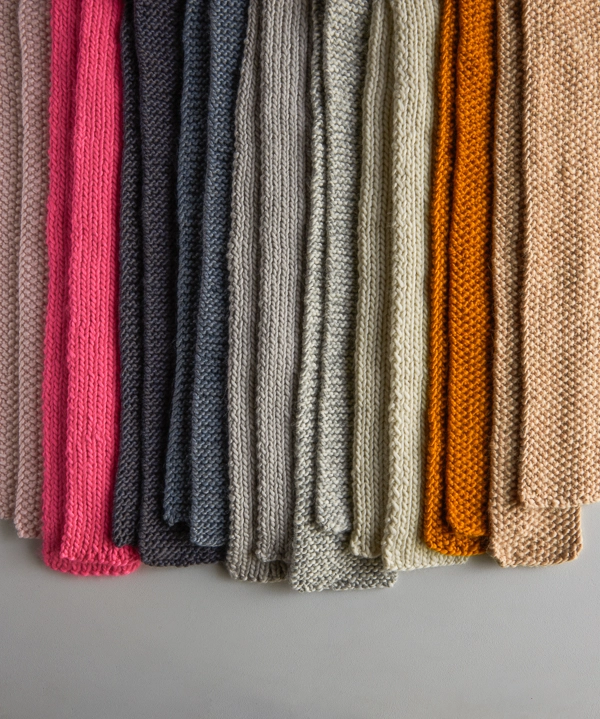 Because knitting should always be inspiring, our Learn to Knit Kit is thoughtful, thorough, and totally beautiful. Pick one up and cast on!
Materials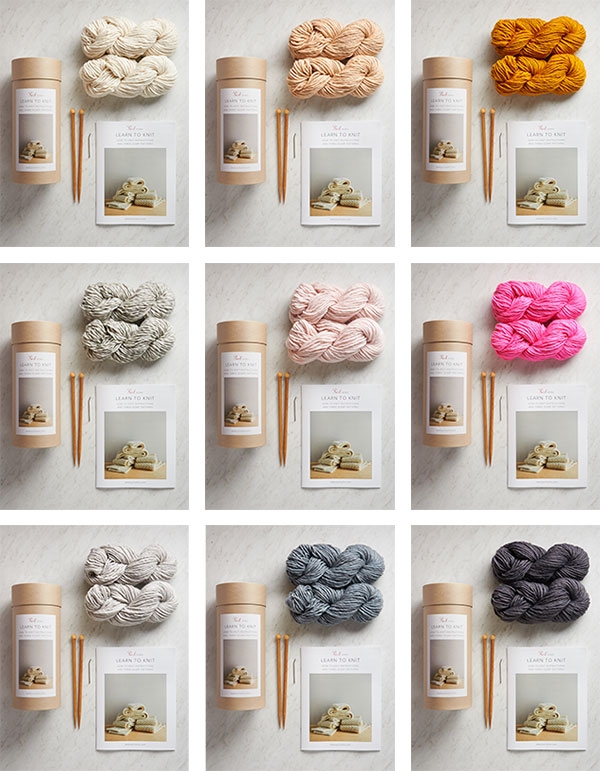 Our Learn to Knit Kit comes in a fresh palette of nine colors. Each one includes…
2 skeins of Purl Soho's Super Soft Merino, 100% merino wool
A pair of US 13 birch knitting needles
A tapestry needle for finishing
A full-color Learn To Knit Pattern,which includes how-to-knit instructions and three scarf patterns
Pattern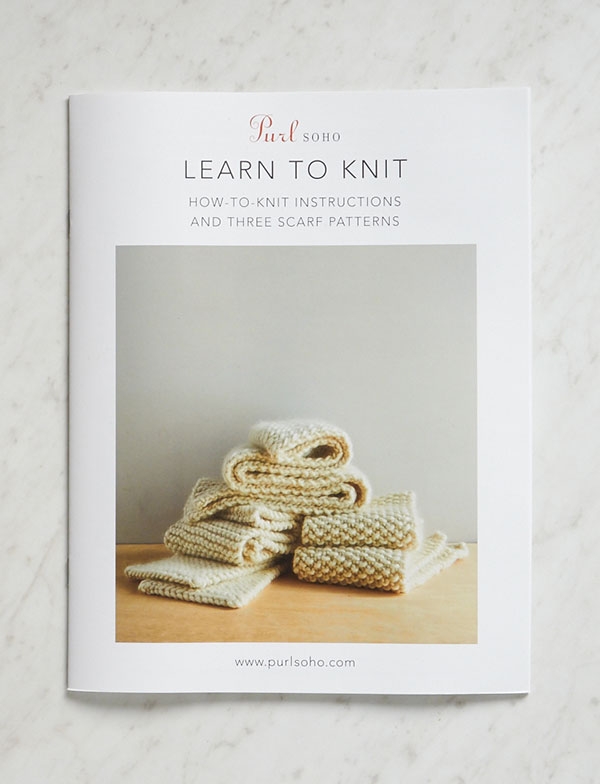 If you already have some chunky weight yarn and corresponding needles, our Learn to Knit Pattern is also available on its own as a hard copy or PDF download.