Quilted Zipper Pouches are one of our favorite projects because they're fun and easy to make, but in the end, they turn out looking so clean and polished. They have a million uses, and in our shimmering Mineral Linen, they also look like a million bucks!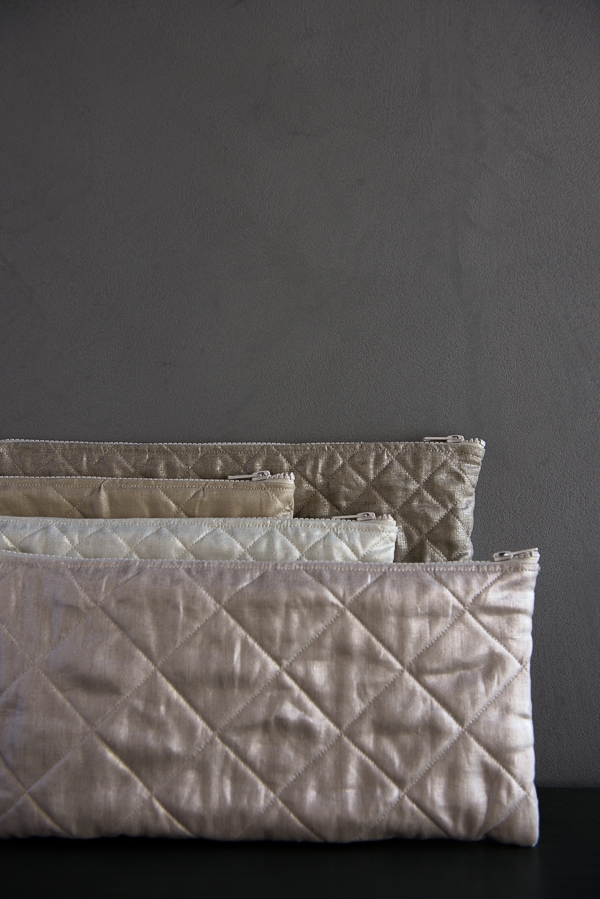 Something almost magical happens to Mineral Linen when it's quilted. The puckering paired with the shine makes these Pouches really seem like they must have something very special inside!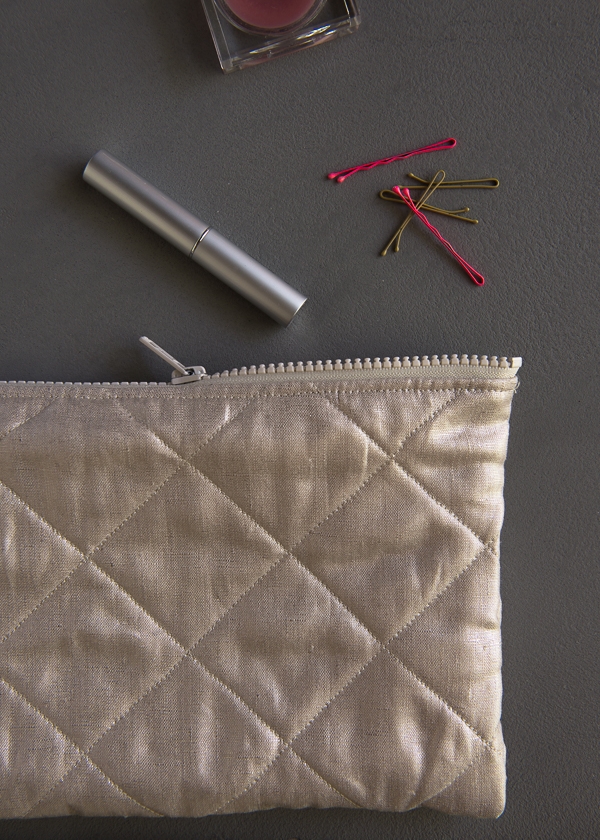 To make your own collection of four Pouches, pick up our Mineral Linen Quilted Zipper Pouches Bundle. It includes Mineral Linen in four pretty colors, soft cotton batting, handsome chunky zippers, and all the thread you'll need! -Molly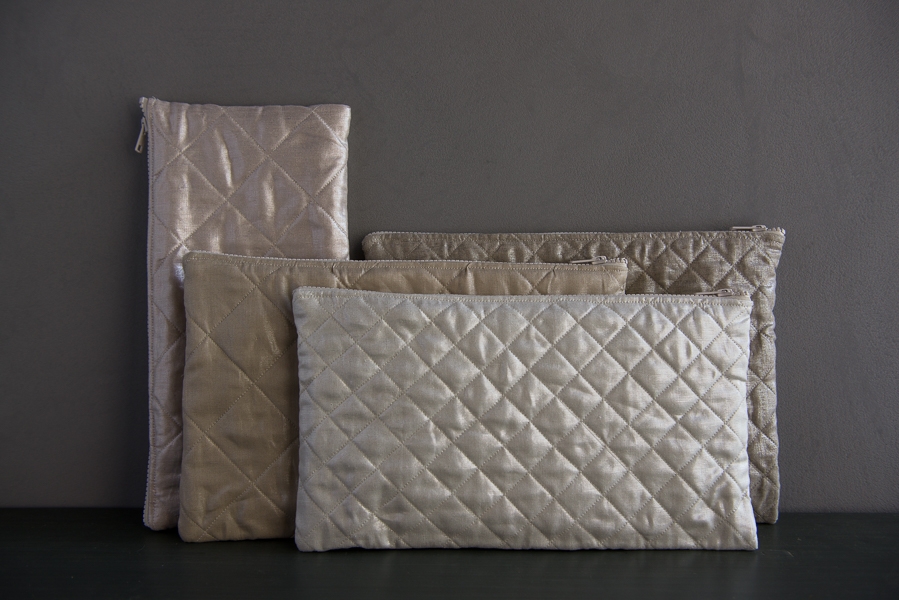 Materials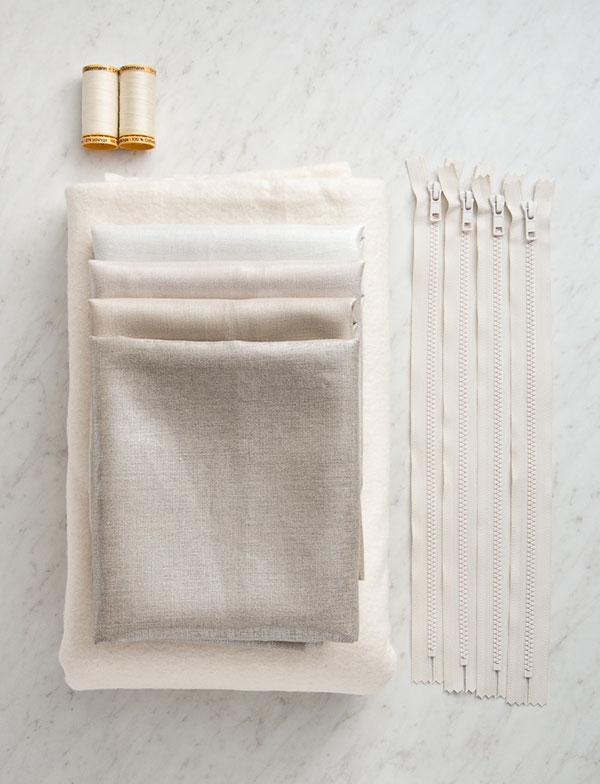 Our Mineral Linen Quilted Zipper Pouches Bundle includes enough materials to make all four pouches:
You will also need…
A rotary cutting ruler with a 45° marking
For your machine: a zipper foot, a walking foot, and a standard presser
Sizes
14 inches wide X 6 (7, 8, 9) inches tall
Pattern
For the free pattern, please visit our original Quilted Zipper Pouches story.