Our latest batch of Flax Down colors had me rushing for my needles and reaching for one of my favorite patterns, our classic Jasmine Scarf. I just had to see how these columns of cables would combine with this beautiful and complex Rose Granite color… I was not disappointed!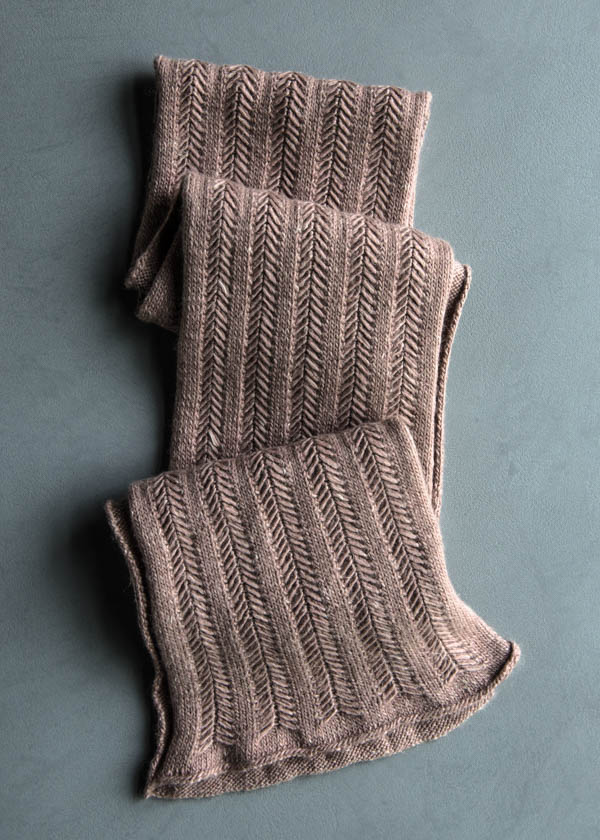 The organized whimsy of this stitch pattern takes on a new sense of drama in this mysterious and unclassifiable pink-mauve-neutral. Add that to Flax Down's lofty blend of alpaca, merino, and linen, and this Jasmine Scarf is absolutely intriguing!  -Laura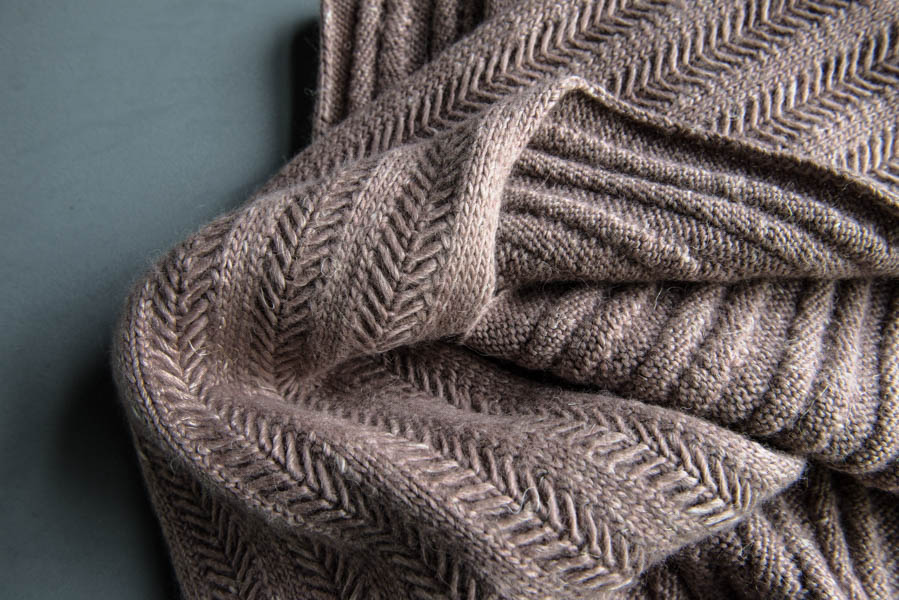 Materials
Gauge
24 stitches = 4 inches in stockinette stitch
Size
Finished Dimensions: 9 ½ inches wide x 60 (80) inches long
Pattern
For the free pattern, visit the original Jasmine Scarf story. And for our video tutorial that explains exactly how to work this amazing stitch pattern, please visit our Caliper Cable Tutorial!