Purl Soho's new collection of Mineral Linen is like a natural treasure, unearthed from deposits of shining stone. It starts with linen, raw and pure, and finishes with a metallic sheen, mysterious and beautiful.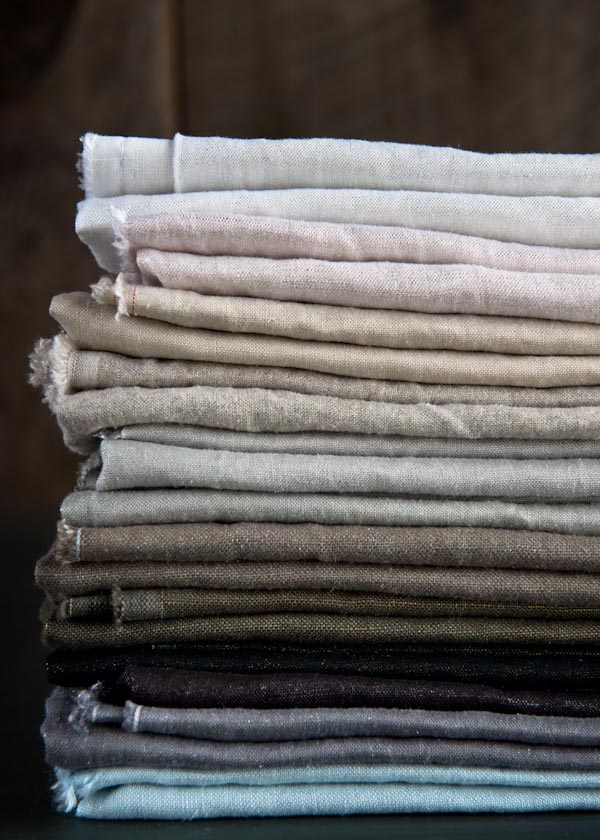 From moody Obsidian and Goldstone to effervescent Mica and Pink Opal, Mineral Linen comes in a palette of twelve colors, each with its own rustic elegance. It also comes in two weights, one lighter for garments and wraps, the other a bit sturdier for pillows and placemats.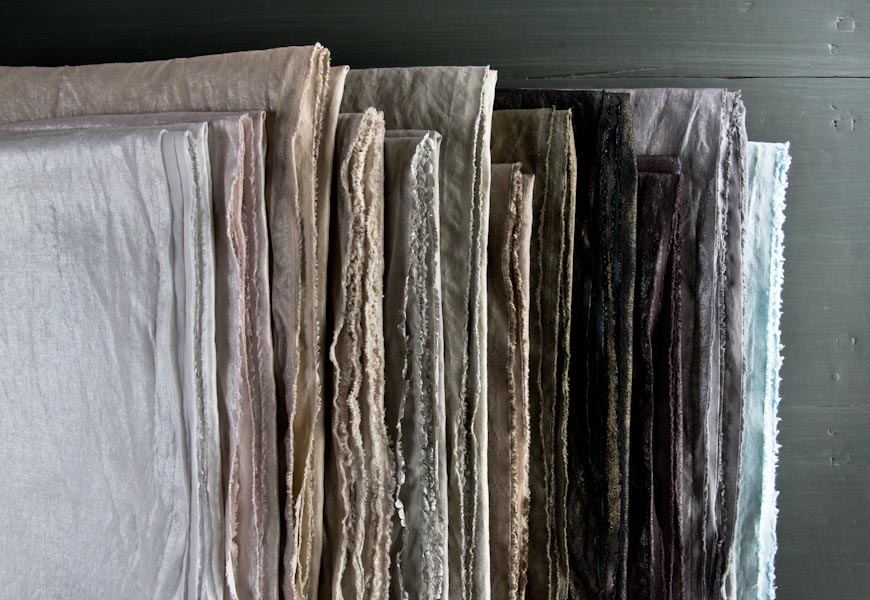 Mineral Linen comes off the bolt smooth and crisp, but once laundered, its character broadens, becoming softer and more textured. Iron out the wrinkles if you want, or keep them, like we did here, as an expression of Mineral Linen's natural beauty! (Note that because results have varied with machine washing and drying this fabric, we recommend test laundering a swatch of fabric on a delicate cycle in the washer and on a cool setting in the dryer. If you're not happy with the results, dry clean your finished piece instead. And regardless, we recommend dry cleaning after one or two machine washings in order to preserve its metallic finish.)
Perfectly suited for a wedding shawl or a holiday table, we also love to think about using this fabric in unexpected places: a casual dress, a textural shift in a quilt, or an everyday napkin with a spark of something special. Mineral Linen turns the simple into the stunning.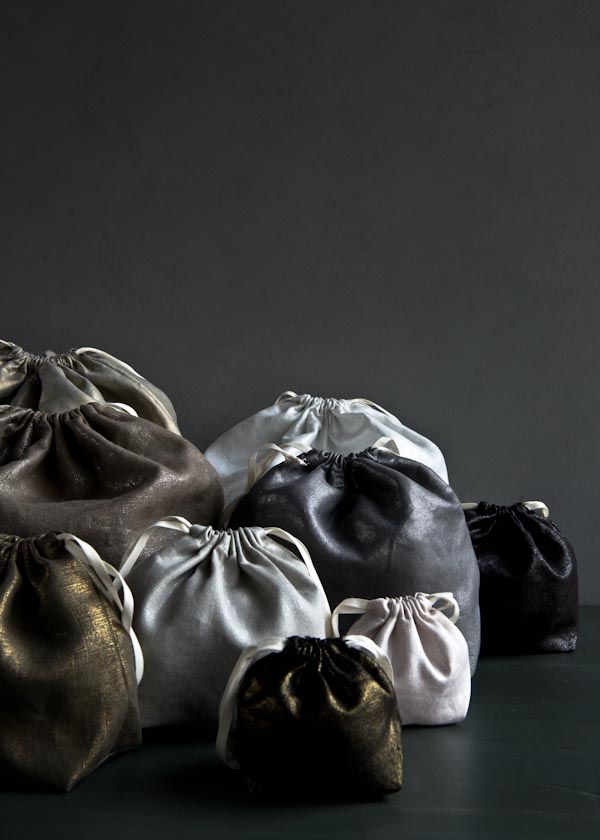 Case in point, our Easy Drawstring Bags! Extra pretty in Mineral Linen, these sacks are perfect for stashing jewelry, wrapping gifts, packing travel essentials, and of course, storing your latest project. Make your own with our free pattern and a few of your favorite colors!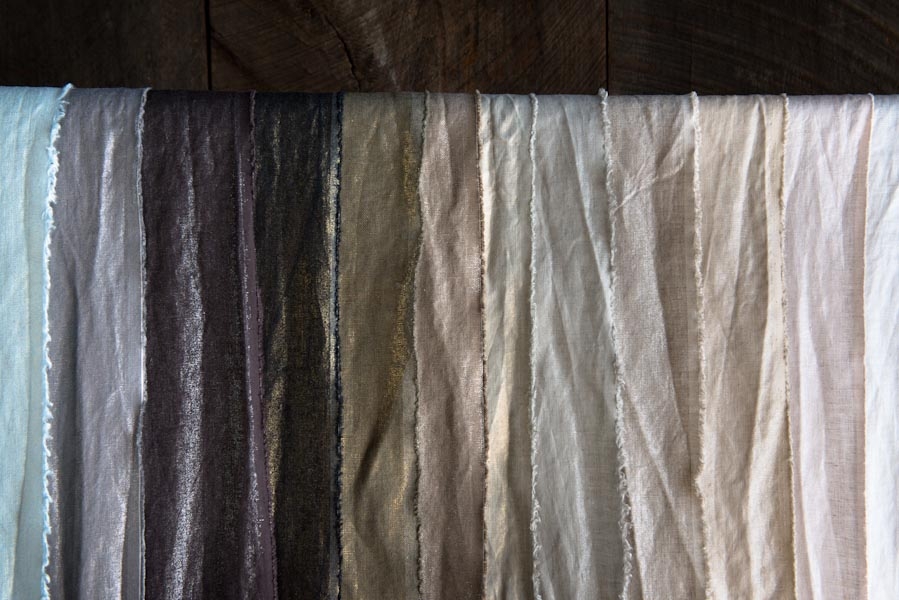 Be sure to browse our entire collection of Mineral Linen and let us know what you create!