How time flies. Our sweet Bobble Sheep is all grown up! Okay, okay, our original Bobble Sheep Pillow didn't actually grow (right, knit pillows don't grow), but we have added to its flock!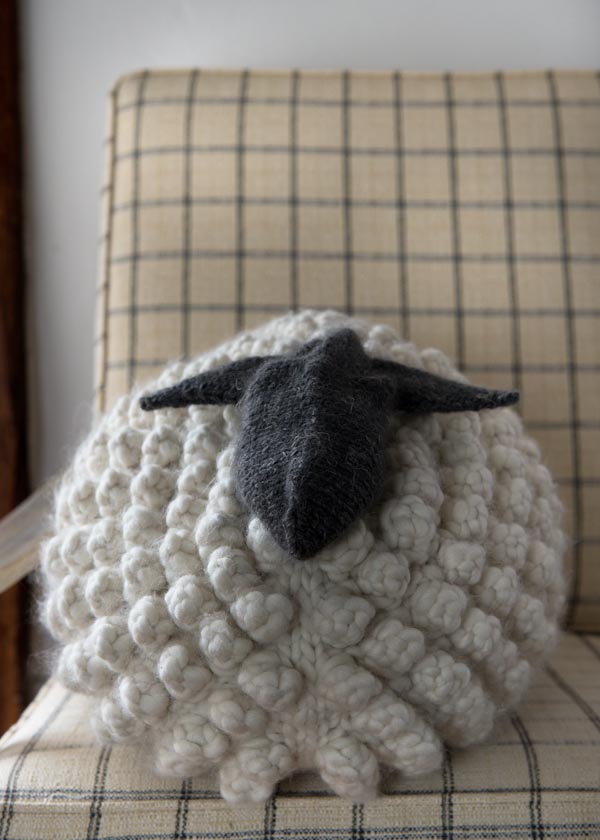 Being the sheep fanatics that we are, we couldn't resist making more Bobble Sheep, this time in our incredibly soft jumbo weight Gentle Giant merino. It's the perfect cloudlike yarn for our favorite cloudlike animal.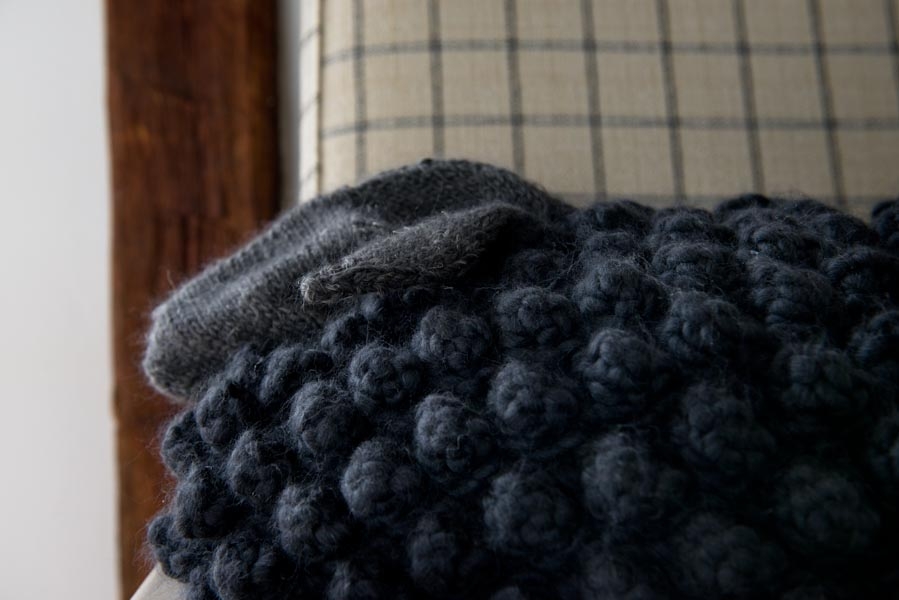 Grab all the yarn you'll need for your new buddy, in original Super Soft Merino or new Gentle Giant, with our Bobble Sheep Pillow Bundle. Knobbier, squishier, squeezier than ever, happy Baaaa-bble Sheep Pillow making! -Laura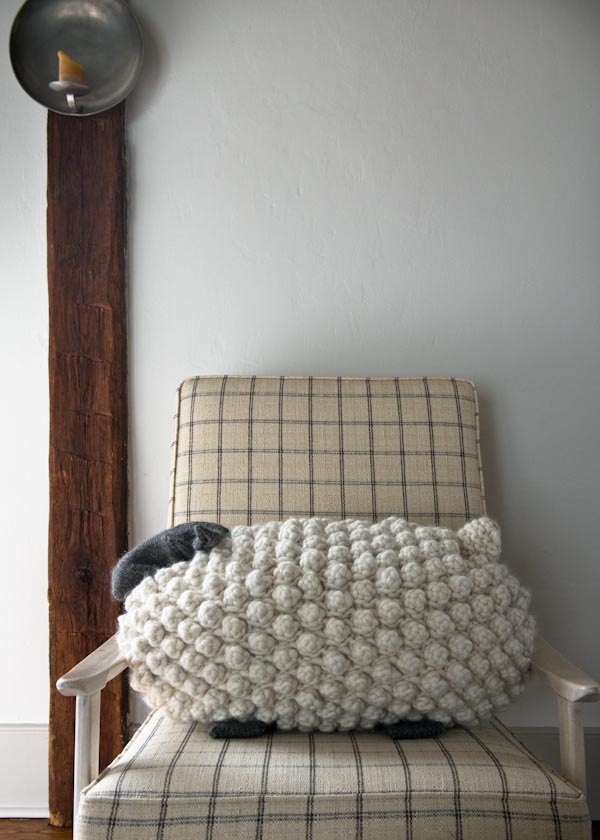 Designed by Purl Soho designer, Laura Ferguson.
Share your progress and connect with the community by tagging your pics with #PurlSoho, #PurlSohoBusyHands, #PurlSohoBobbleSheepPillow, #PurlSohoGentleGiant, and #PurlSohoFlaxDown. We can't wait to see what you make!
Materials
Get all the yarn you'll need to make your own Bobble Sheep Pillow with our Bobble Sheep Pillow Bundle. It includes…
Main Yarn: 10 skeins of Purl Soho's Gentle Giant, 100% merino wool. Each skein is 48 yards/ 125 grams; approximately 480 yards required. We used Heirloom White and Graphite Gray
Contrast Yarn: 1 skein of Purl Soho's Flax Down, 43% baby alpaca, 42% merino wool, 15% linen, in Kettle Black. (NOTE: We no longer offer Flax Down, but choose from one of our other

light worsted/dk weight

 yarns.)
You'll also need…
US 17 (12mm), 32-inch circular needles
Optional: US 17, 24-inch circular needles (When you start the body of the sheep, you may find it more comfortable to use 24-inch circular needles than the double pointed needles. You will still need the double pointed needles to work the tail though.)
Set of US 17 double pointed needles
Set of US 10 (6mm) double pointed needles
1 bag of Fairfield's Poly-fil Stuffing
Scrap yarn (jumbo weight) and crochet hook to match (for provisional cast on)
Gauge
8 stitches = 4 inches in garter stitch with Main Yarn on larger needles
15 stitches = 4 inches in stockinette stitch with Contrast Yarn, doubled, on smaller needles
Size
28 inches wide (from chest to rear) x 15 inches tall (from top of back to bottom of belly)
Pattern
To make these incredibly cuddly Bobble Sheep Pillows in Gentle Giant, we followed the original Bobble Sheep Pillow in Super Soft Merino pattern. Just a few small modifications to keep in mind…
For the Main Yarn, we used Gentle Giant on US 17 needles in place of Super Soft Merino on US 11 needles.
For the Contrast Yarn, we used two strands of Flax Down on US 10 needles in place of a single strand of Sport Weight Alpaca on US 3 needles.
We lengthened the legs from 4 to 5 inches.