Forget the relentless heat and the blinding sunshine; let's talk Christmas! After all, six months is the blink of an eye to a crafter. This year, let's aspire to embodying the true spirit of Christmas, rather than the true spirit of a scatterbrained fruitcake. Purl Soho's idea of a handmade Christmas is simple: start early, slow down, and make it with love!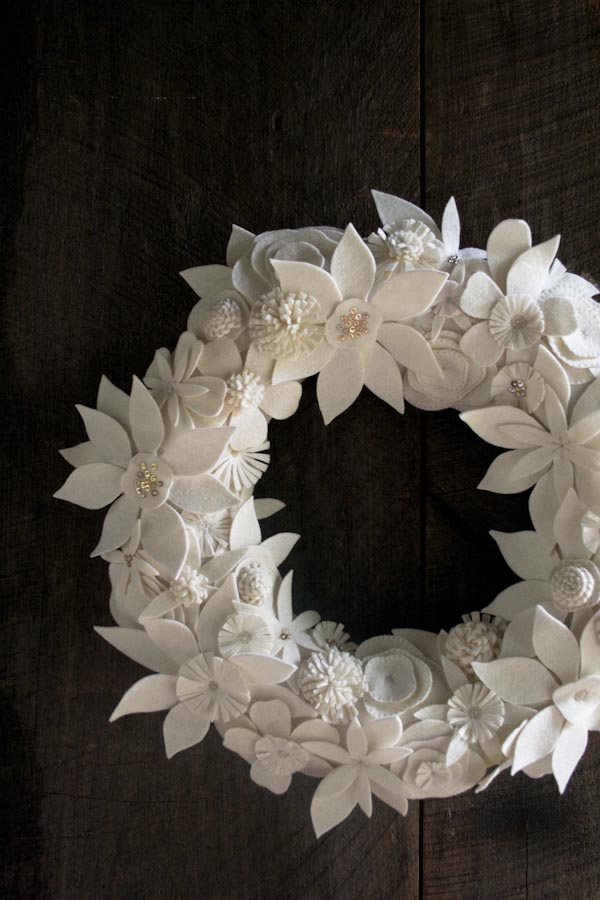 A beautiful place to start? Purl Soho's Winter Wreath. It's festive, evocative and incredibly elegant. Our Winter Wreath Kit has everything you need to hand-sew your very own holiday heirloom!
The countdown to the Christmas countdown starts now! Create a very special holiday tradition with our wool felt Advent Calendar, featuring two dozen hand-sewn ornaments, sequin and seed bead details and a sweet vintage vibe. Get what you need to stitch your own with Purl Soho's Advent Calendar Kit!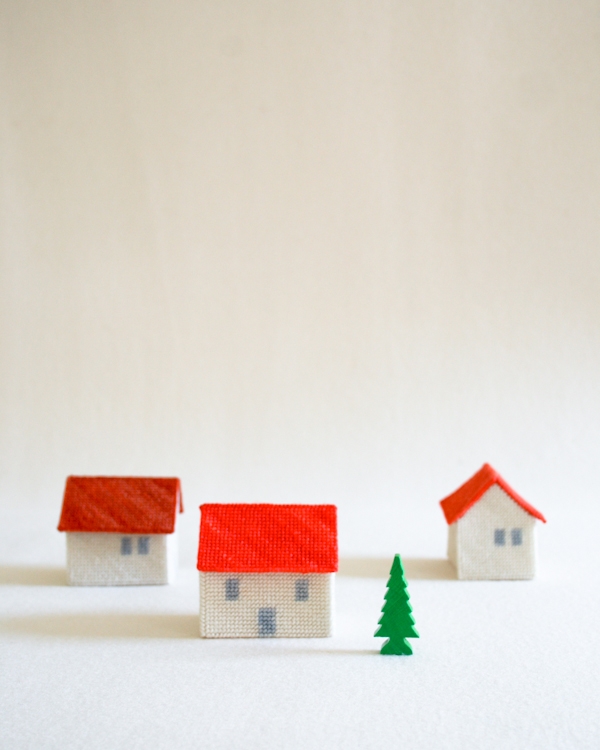 A tiny village of Needlepoint Houses adds much-needed calm to the holiday scene. These little sculptures evoke winter beauty and domestic peace, the best feelings of Christmas. Purl Soho's Needlepoint Houses Kit has all the plans and building materials you'll need to construct your own three-house town!
Merry Christmas in July and happy crafting!