If you know me (or even just meet me!), you know that I love the basics. The walls in my home are creamy white; my wardrobe is a uniform of interchangeable layers; and ideally my cooking is confined to three fresh ingredients or less. In knitting, too, I love the basics: stockinette stitch, simple silhouettes, no-fuss engineering, and classic natural fibers.
When not much "extra" is going on, then little shifts have a big impact and slight changes become a fascinating design exercise. A simple garter stitch hat in a cool gray is a whole different thing from the same hat in a warm brown. And The Purl Soho Pullover, originally knit in our Worsted Twist merino, takes on a new life in our gorgeous Alpaca Pure, the latest fiber to join our budding collection of Purl Soho yarns!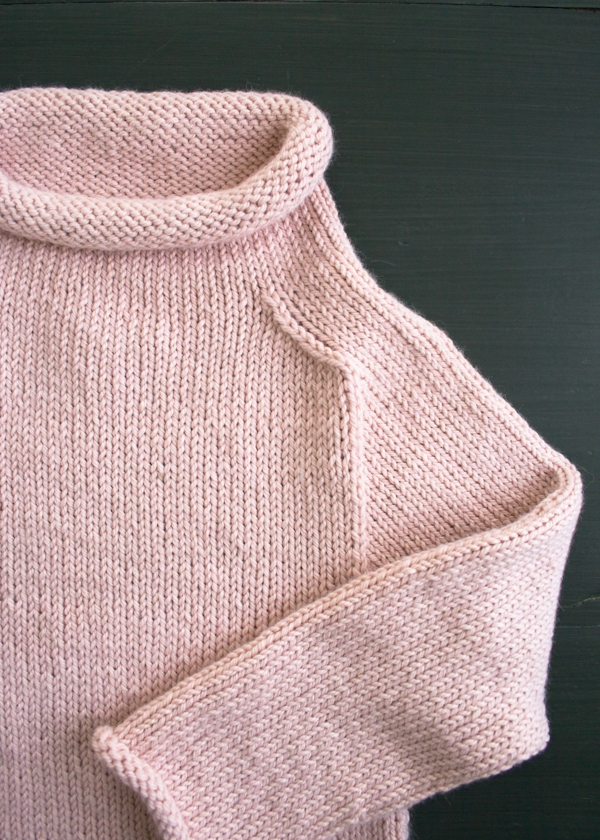 Alpaca Pure knits up at the same gauge as our Worsted Twist, but its unique qualities create a significantly different sweater. To me, this is fascinating. The subtle differences in the texture, weight and feel of the alpaca mean a whole new sweater!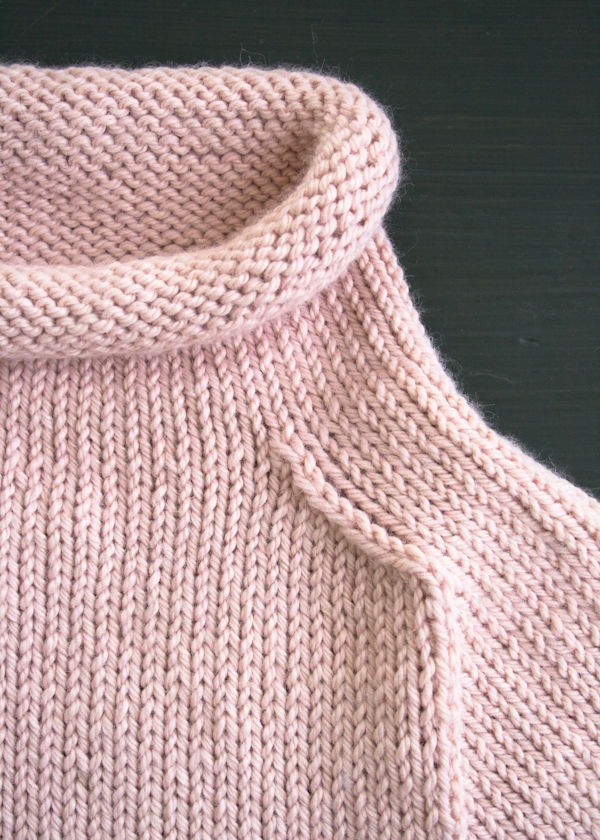 Alpaca, with its long fibers, is slightly downier than merino. It is also heavier and denser than merino, which means a super cozy Pullover with a drape like a warm waterfall. But a little goes a long way. For a child, the weight of an Alpaca Pure sweater feels snug and comfy, but for adults it might be a little much (stick with the Worsted Twist!).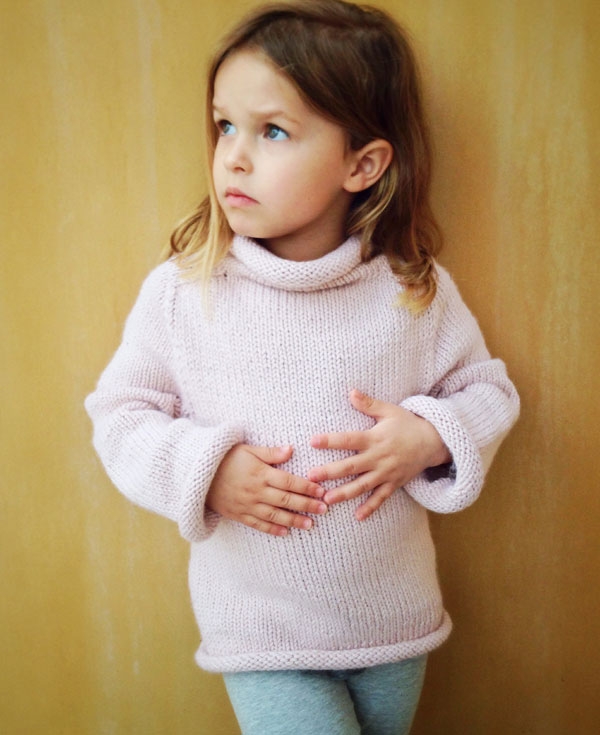 And now what I've really been waiting for, the perfect opportunity to show off my beautiful (smart, curious and hilarious) niece, Bobbie, in her favorite new sweater! -Joelle
Materials
In addition to a Purl Soho Pullover pattern, you'll need…
Gauge
4 1/4 stitches = 1 inch in stockinette stitch, using larger needle
This gauge is exactly the same as for the Worsted Twist version (although on a smaller size needle), which means the pattern is exactly the same too!
Sizes
20¼ (22, 24, 26¼, 28¼, 30)
To fit 12 months (2 years, 4 years, 6 years, 8 years, 10 years), with approximately 1-2 inches of ease
Finished Chest Circumference: 20¼ (22, 24, 26¼, 28¼, 30) inches
Length from Shoulder to Bottom Edge: 15¾ (17¼, 19, 19¾, 21¼, 22¼)  inches
Length from Underarm to Bottom Edge: 9¾ (10¾, 12, 12¾, 14¼, 14¾) inches
And if you'd like more info on making the Purl Soho Pullover in Worsted Twist (for kids and adults), just click here!
Pattern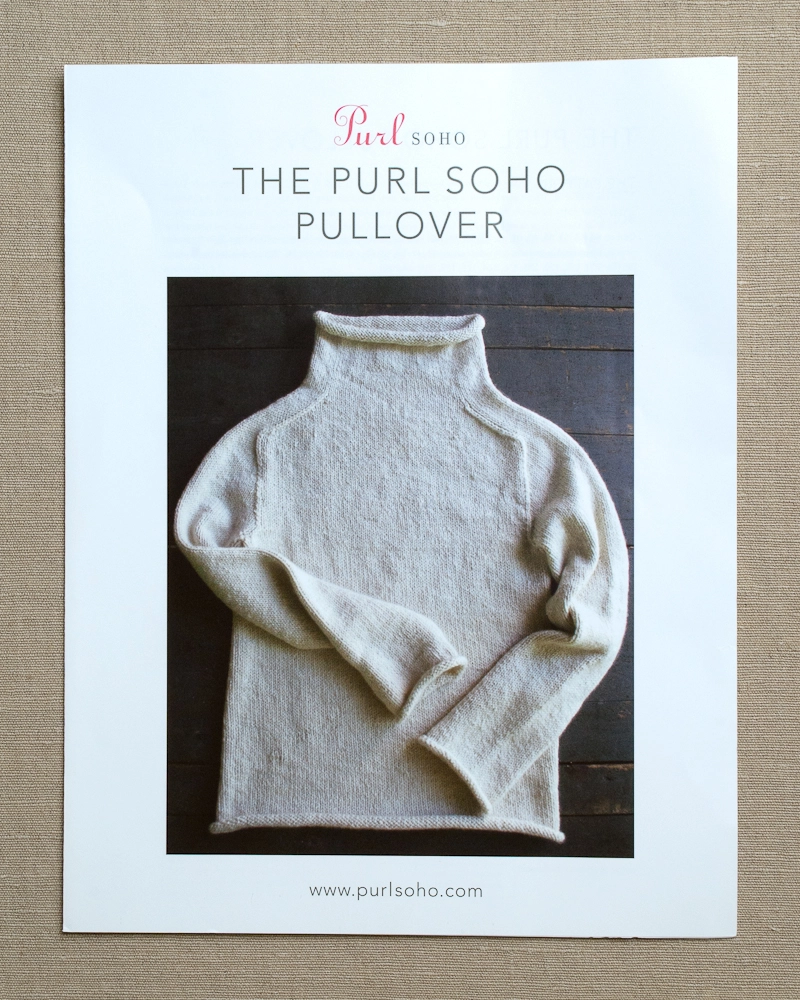 The Purl Soho Pullover pattern is available for purchase as a hard copy or download!