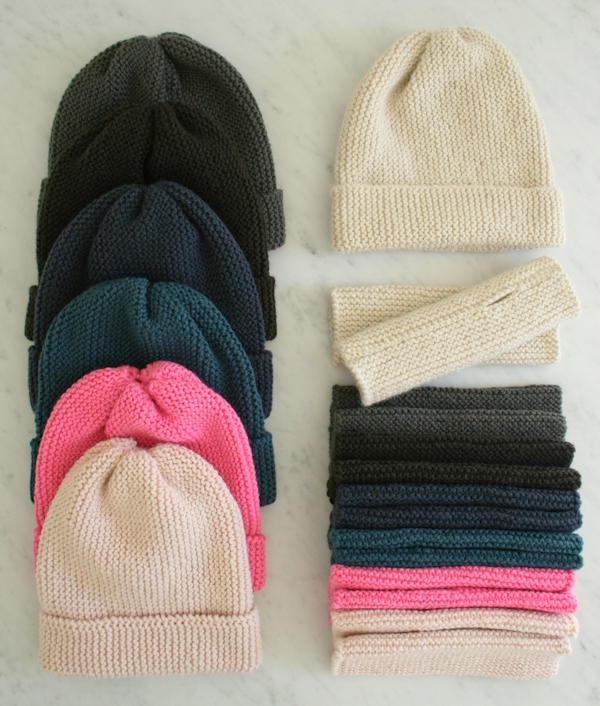 Many of us probably remember using grandma's scratchy scraps and old bent aluminum needles to knit our very first scarf, hat or blanket. We were proud enough of our accomplishment to try again, but the project itself is probably forgotten in the bottom of a drawer somewhere. It is our mission at Purl Soho to prevent the sad fate of moth-eaten first projects!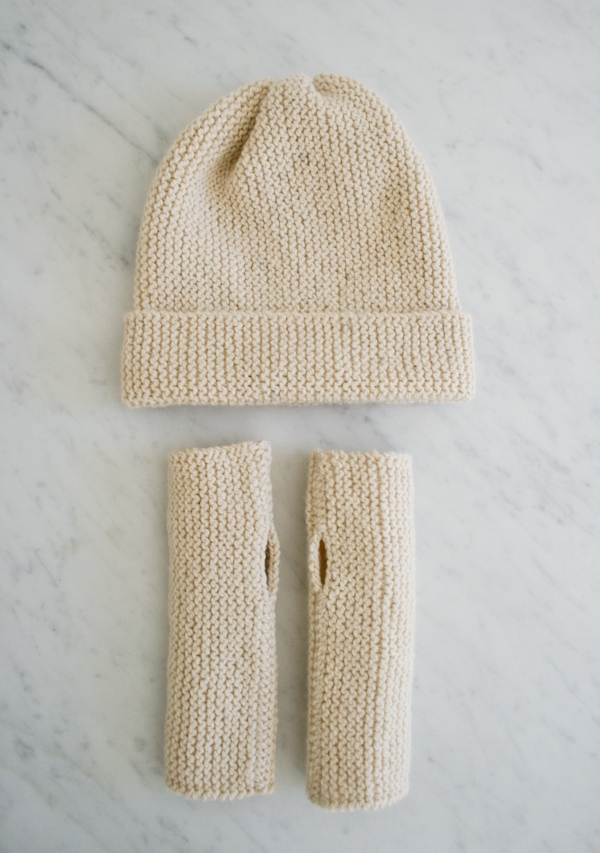 Novice or expert, we all appreciate the pleasure of wonderfully soft merino and warm wooden knitting needles; we all feel inspired by sophisticated, modern design; and we all want to wear or give the fruits of our labor with pride and joy. That's why Purl Soho has created a kit for first-time knitters that satisfies basic standards of beauty. Our new Hat + Hand Warmers for Beginners Kit equips the fledgling knitter with the supplies and knowledge (from winding to a ball to weaving in ends) to knit up a beautiful set of winter goodies!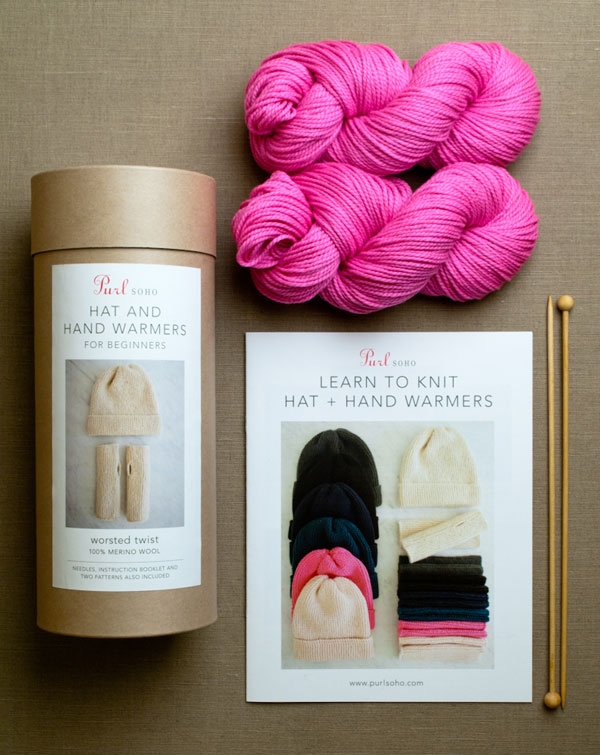 Constructed out of simple garter stitch rectangles, these hat and hand warmers are classic, chic and totally easy-as-pie. And in Purl Soho's gorgeous Worsted Twist, they're incredibly soft and cozy too! Sized for women and men, each kit includes enough yarn to knit up a hat and a pair of hand warmers.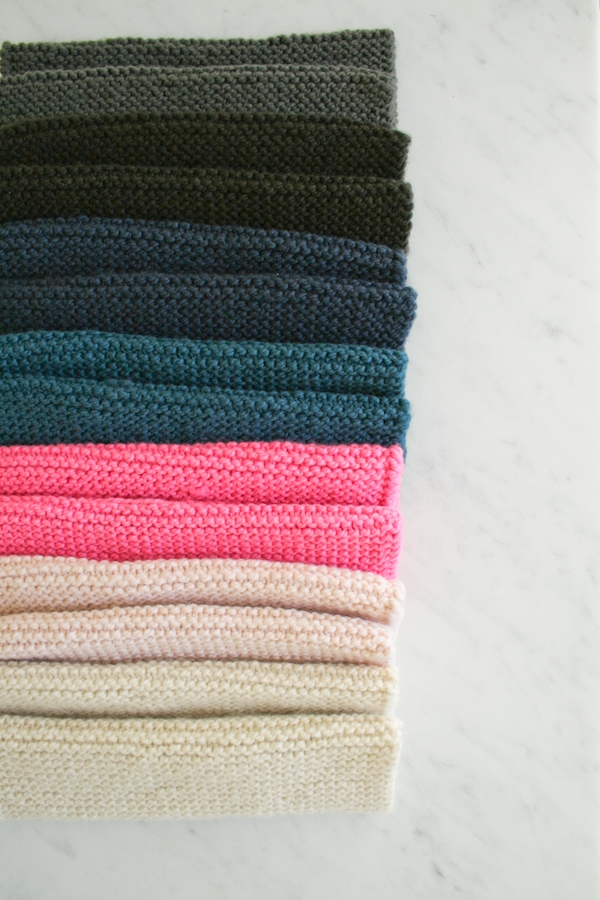 Each Hat + Hand Warmers for Beginners Kit includes…
2 skeins of Purl Soho's Worsted Twist, which is enough to make a hat and set of hand warmers
A pair of birch wood US size 7 knitting needles (and a yarn needle for finishing)
A full-color how-to-knit instruction booklet, plus step-by-step patterns for an adult sized hat and pair of hand warmers
Choose from seven of our favorite colors (shown above, from the top): Toasted Charcoal, Dark Loam, Timeless Navy, Peacock Blue, Super Pink, Ballet Pink and Heirloom White. And get knitting!