I have sewn tons of garments for my daughter, from teeny tiny rompers to delicate bonnets, but there's one thing I had yet to tackle: a classic smocked dress. I have always wanted to try my hand at smocking but was too intimidated by all the tiny pleats and miniscule stitches to actually give it a go. Turns out, my fussing was for nothing; hand smocking is totally easy!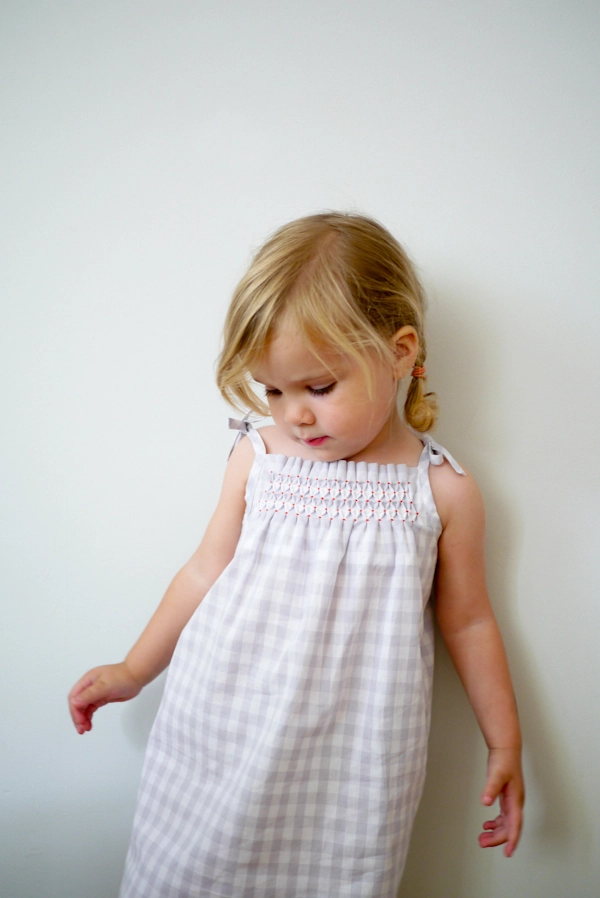 With just a few well-placed stitches I was able to check this off my sewing to-do list without a single new gray hair. And I am so glad I did! The intricate puckers and pleats of the honeycomb smocking add such fascinating and beautiful detail to this otherwise simple garment.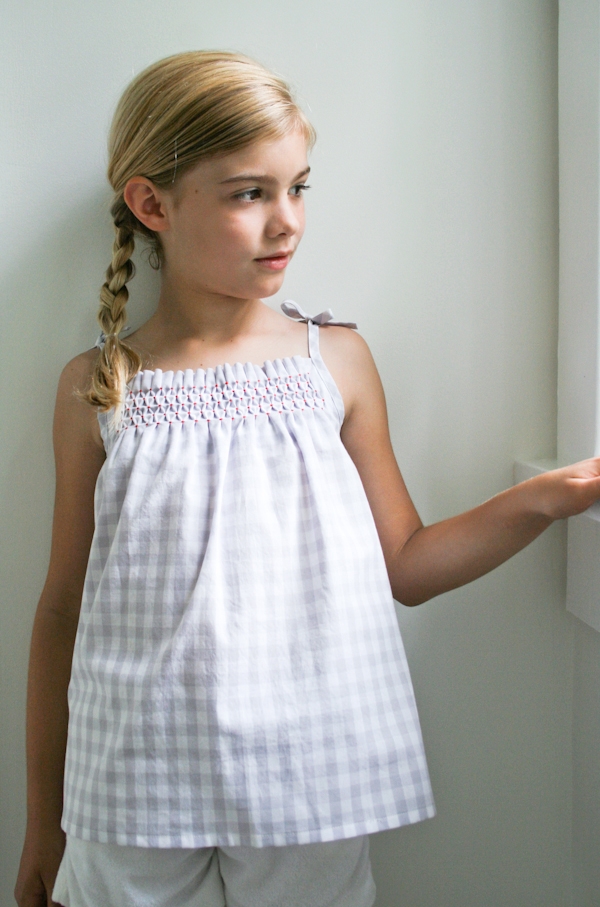 If, like me, you're a bit of a smock-o-phobe, our new Smocked Dress + Shirt Pattern is the perfect place to start. It includes a Smocked Dress pattern for sizes 12 months to 6 years and a Smocked Shirt pattern for sizes 12 months to 10 years. Full-color photographs and instructions walk you through every step, from cutting the fabric and marking the smocking grid right down to the very last hem. You can use this Pattern with any lightweight cotton fabric you love!
Or if you adore classic gingham as much as I do, pick up our Smocked Dress + Shirt Kit available in four beautiful colorways, each one packaged in a sturdy Purl Soho box. All you need to add is the sewing machine, an 18 mm bias tape maker and the special love and care that go into every handmade garment! – Corinne
Materials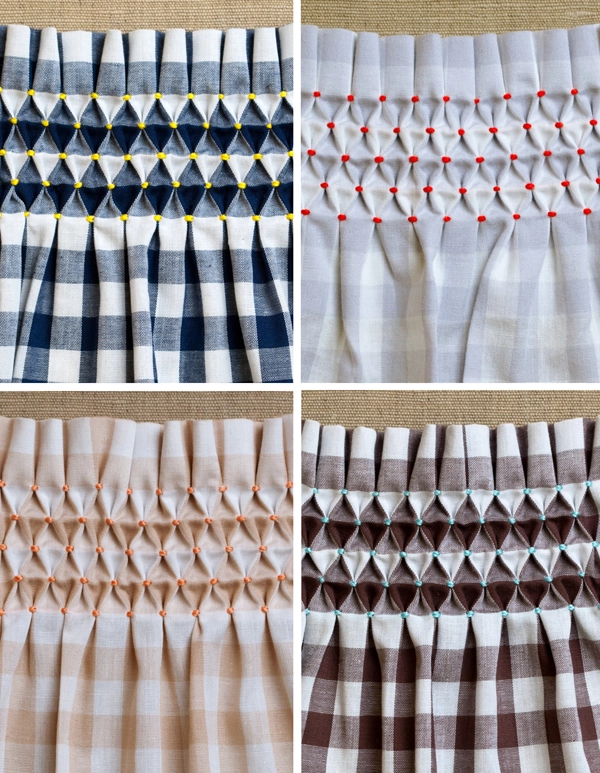 Our Smocked Dress + Shirt Kit includes…
You will also need …
Already have fabric? You can find the pattern on it's own right here, too!