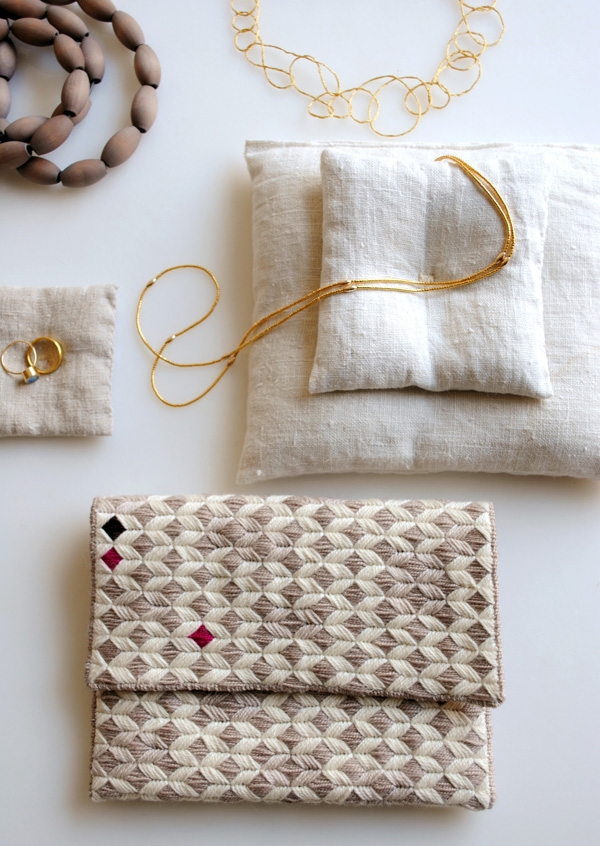 Often it was our mothers and grandmothers who first introduced us to the crafts we love. For instance, my own mother taught me how to knit when I was about eight. I used some fabulously wild blue yarn to make my "scarf", which consisted mostly of dropped and twisted stitches. But my mom encouraged me nonetheless, and I'm so happy that she did! Because of this creative legacy, giving our mothers handmade presents is extra meaningful, and so for this Mother's Day we rounded up some of our favorite projects, each one perfect for our dear moms!
Happy Mother's Day!– Molly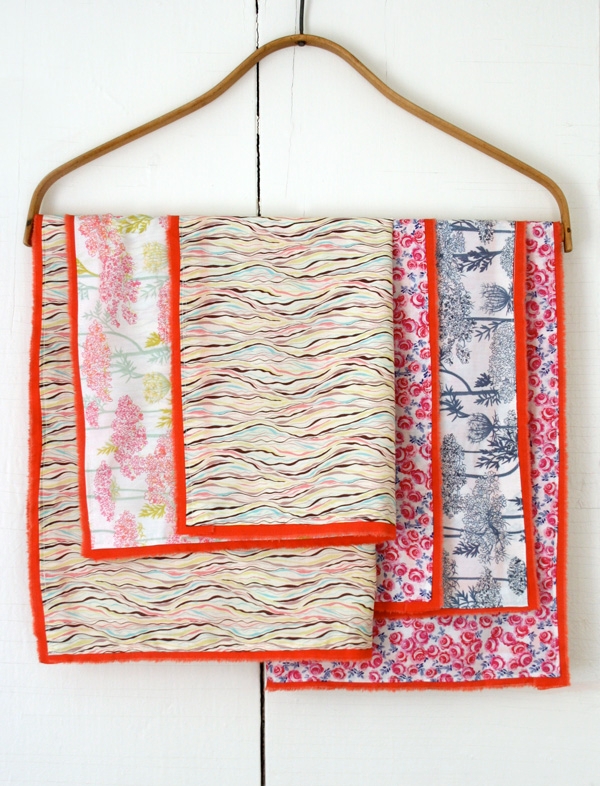 Mother's Day Liberty Scarves
There is no one more deserving (and appreciative!) of handmade gifts than our moms! In this spirit, Molly made a crisp spring scarf that combines two gorgeous Tana Lawn prints from Liberty of London. The torn fabric edges add something unexpected to the mix with a burst of texture and color. Wrap your mom in the super soft beauty of a Liberty Scarf!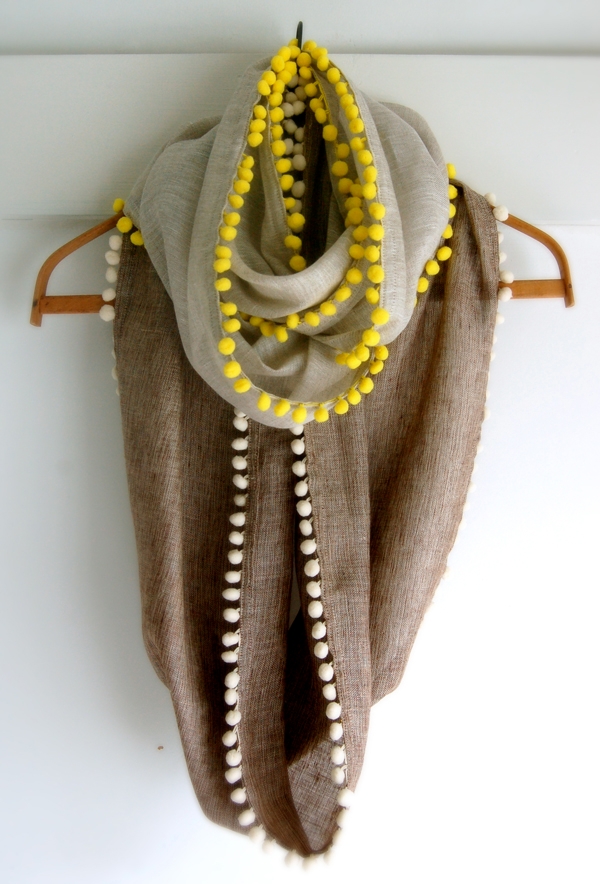 Pom Pom Cowls
For a simple look with a natural beauty, Molly chose two of Purl Soho's most special fabrics, Sheer Linen and Duo Weave Linen from Globalweave to make these lovely lightweight Pom Pom Cowls. To contrast with the subtle elegance of the linen, she added a sweet pom pom trim around the edges. The effect is somewhere between a beautiful scarf and a charming necklace!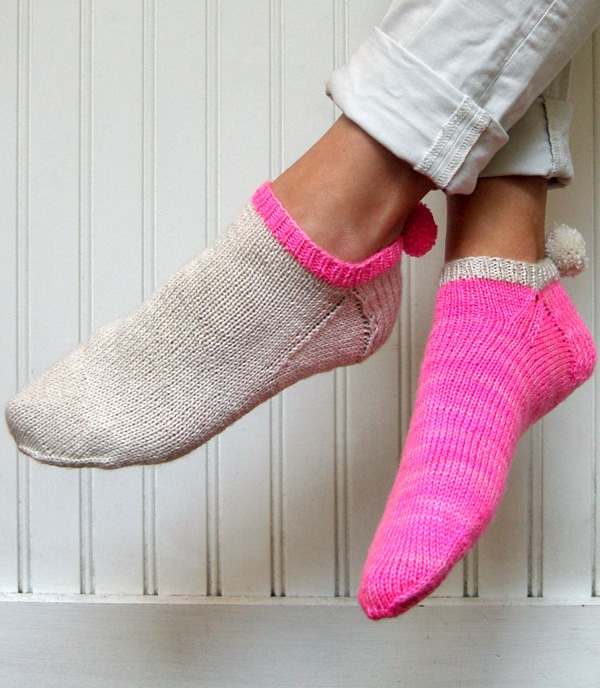 Pom Pom Socklets
Speaking of pom poms… Whitney's Pom Pom Socklets are a Purl Bee classic! They're pared down to all the fun parts of sock knitting, cutting right to the chase of heels and toes. When made in the playfully bright colors of soft washable Squishy, they make a perfect springtime gift!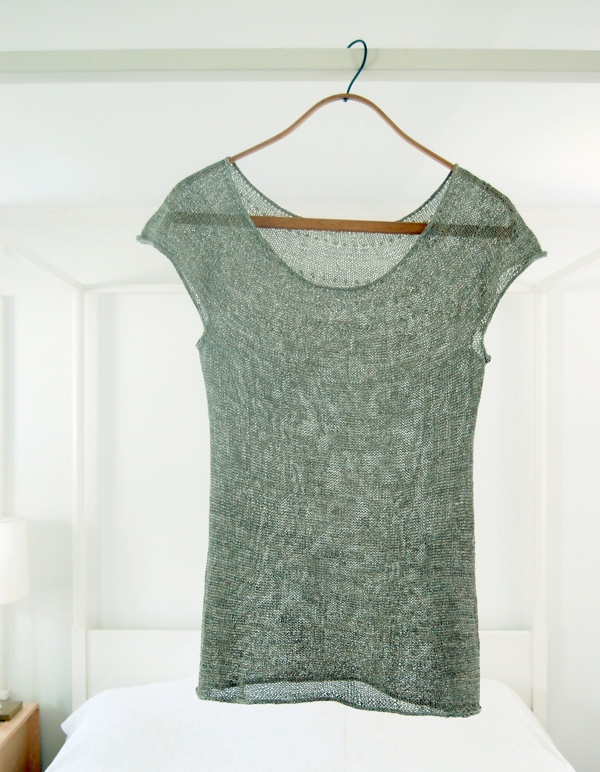 Silken Straw Summer Sweater
Whitney designed the Silken Straw Summer Sweater to cover its wearer in just a whisper of silk, perfect for the hot upcoming months. A slip of a sweater, its beauty is in its understated grace and quiet confidence. Made from Alchemy's gorgeous Silken Straw, your mom will love the rusticity and the elegance!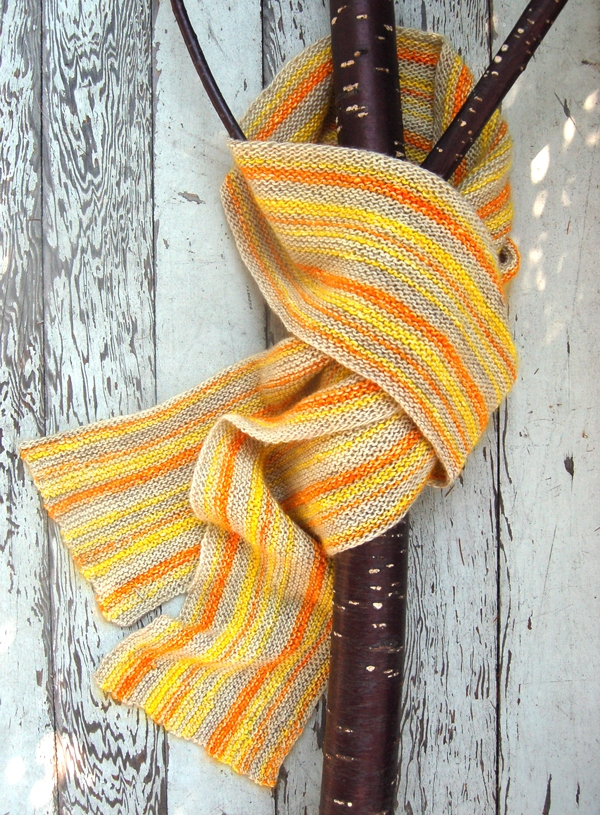 Sunshine Scarf
Whitney knit the Sunshine Scarf in honor of her favorite color, yellow! It is a glorious burst of sunny color, mixing the soft textures of Madeline Tosh's Tosh Merino Light with Alchemy's Kosmos. It's a little fuzzy, a bit shiny, and a lot gorgeous! If your mom has a favorite color, this scarf would be a great way to celebrate it!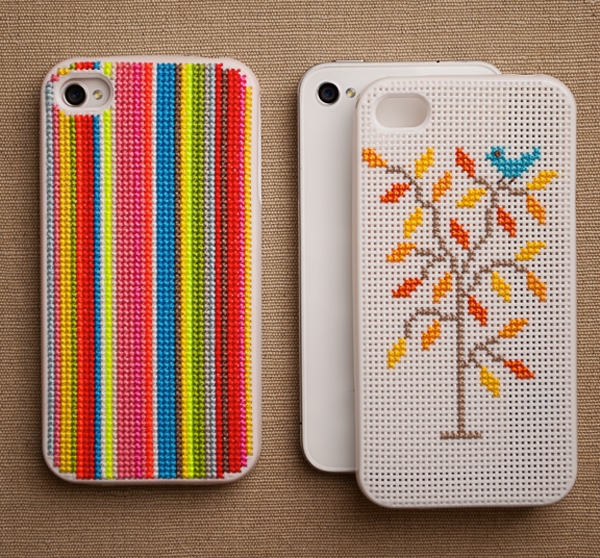 Cross-Stitch iPhone Case
The Leese Design Cross-Stitch iPhone case is a unique juxtaposition of new technology with centuries-old craft. If your mom's an iPhone user, she'll love a homemade case stitched up just for her. Or, if she is both an iPhone and cross-stitch enthusiast, give her a blank case with some beautiful yarn  and let her spend a happy afternoon stitching up her own!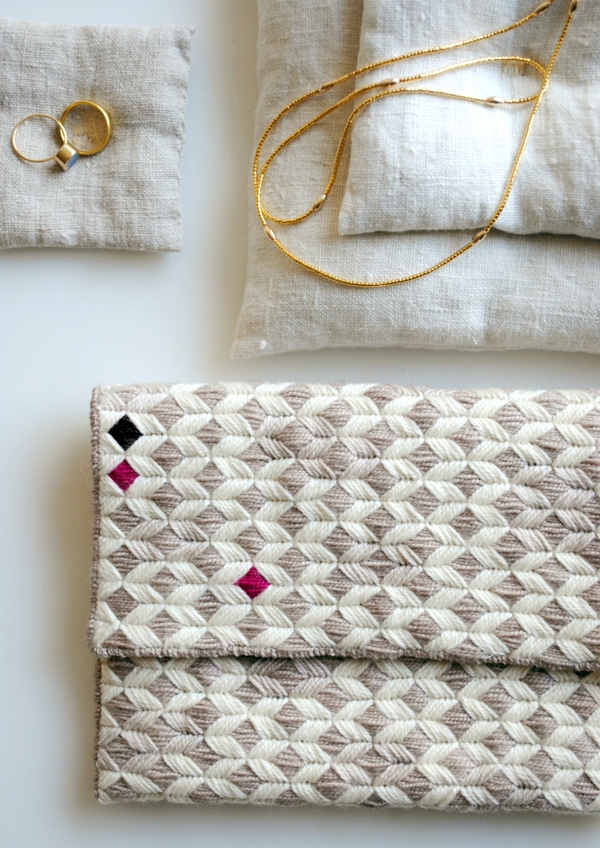 New Year's Clutch
Laura originally designed this beautiful needlepoint clutch for New Year's Eve, but we think it would make an equally lovely Mother's Day gift. The luminous colors of hand dyed Koigu Premium Merino give this simple clutch a soft shimmer and subtle glamor. It's practical but elegant, and totally unique, just like mom!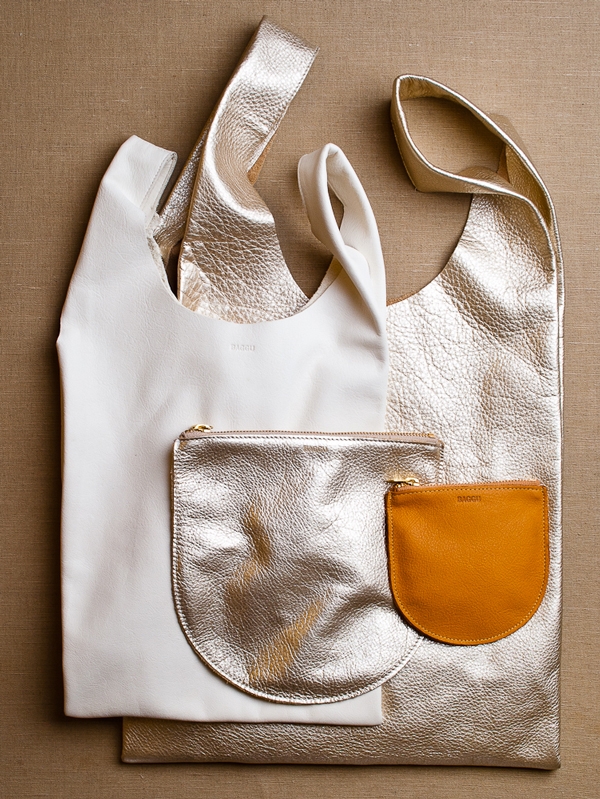 Baggu Leather Bags and Zipper Pouches
If you don't have time to make something for mom this year, consider giving her one of Baggu's stunning Leather Bags or Pouches. Their supple beauty and effortless style have made them one of our favorite gifts! Made in New York City out of super soft naturally milled leather, these bags are distinctive in their pared down, no-frills confidence.  Plus they come in an amazing palette of colors, from glowing gold to neutral apricot to vibrant grapefruit red.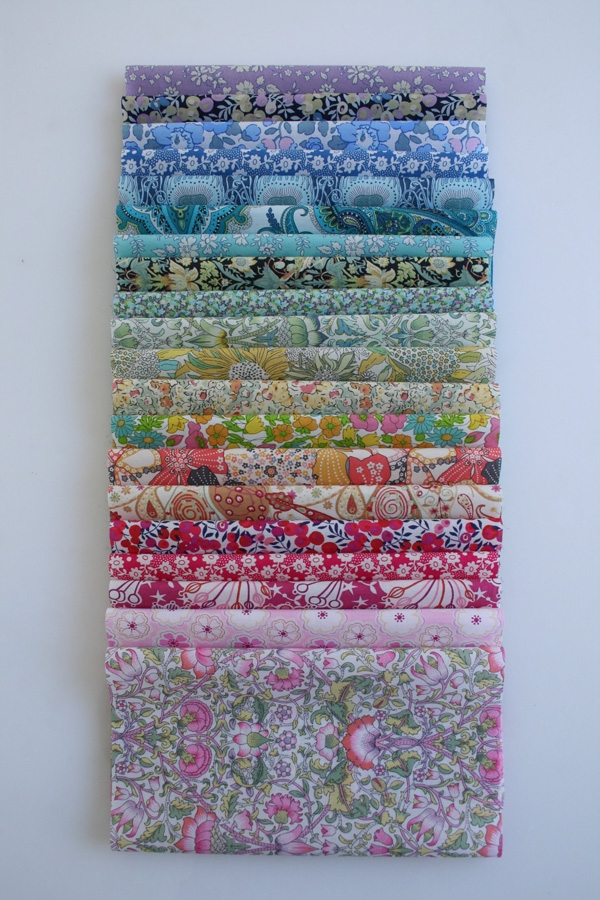 Mini Liberty Rainbow Bundle
A Mini Liberty Rainbow Bundle is the perfect gift for a mom who loves to sew. Our very special Mini Liberty Rainbow Bundle feels like a pile of happy sunshine! Each sumptuous stack includes twenty 8-inch by 12-inch pieces pulled from Liberty's legendary Tana Lawn collection, from delicate pinks to pretty purples with the entire rainbow in between!
Purl Soho Gift Certificates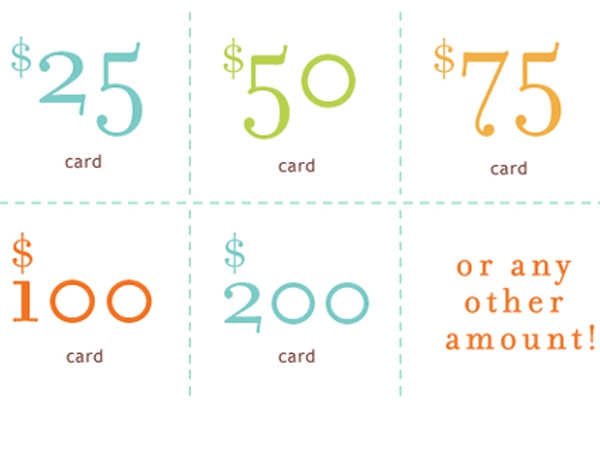 For creative moms who are always working on something new a Purl Soho Gift Certificate might be just the ticket. They come in any denomination and are redeemable at our New York City Store and at purlsoho.com!