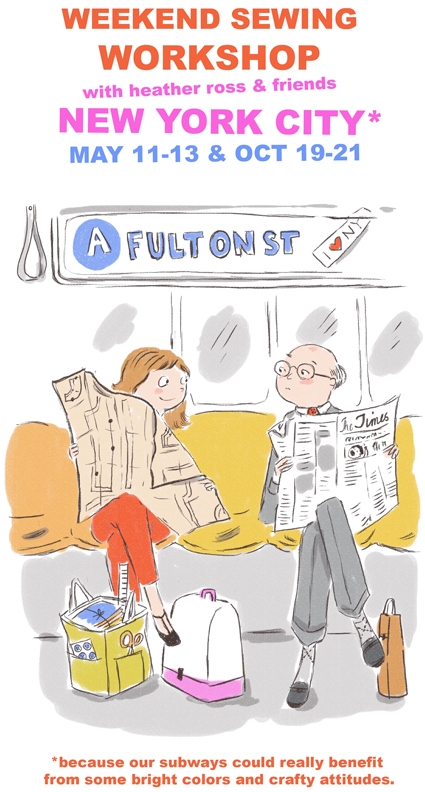 Heather Ross! Connect with other creative people, advance your sewing skills, and get inspired; you will not be disappointed!
Every weekend workshop kicks off with a private shopping event here at Purl Soho, followed by a group dinner at a popular nearby Soho Bistro (where they even have a cocktail called The Sewing Machine, which Heather may have had something to do with). Then get to work! Weekends are centered around open sewing labs led by Heather and guest teachers. You'll be working at The Sewing Studio, a bright and beautiful studio located in the heart of the garment district. Machines and basic tools are provided, plus expert instruction and loads of encouragement. Special presentations by designers and other industry professionals, and optional field trips to favorite shops, bookstores, and museums are also part of the weekend's itinerary. Past guest teachers have include Liesl Gibson, Denyse Schmidt, Jay Maccarroll, Gretchen Hirsch, Lotta Jansdotter, and Anna Maria Horner. Every level is welcome!
Find out everything you'll need to know and sign up with Heather right here! Enjoy!