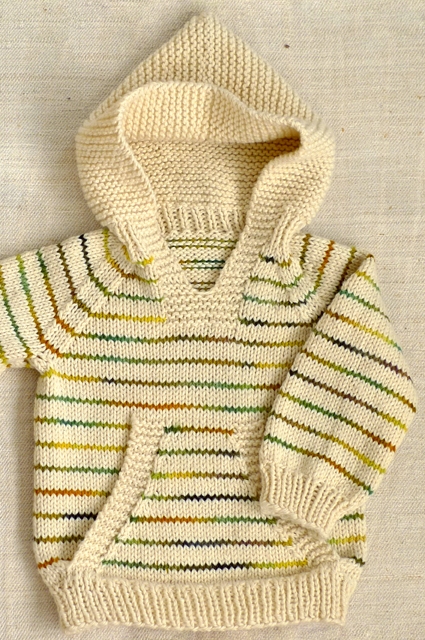 One of my all time favorite patterns is The Wonderful Wallaby by Cottage Creations. While it's true that the Wallaby is cozy and classic and the construction is beautifully engineered, the thing that makes this pattern my favorite is the charm and accessibility of the writing and illustrations.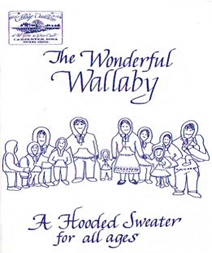 You will be cheered through your Wallaby by encouraging tidbits like, "TREAT YOURSELF Take time to try on your Wonderful Wallaby, it feels so GOOD! Your Wallaby won't mind if tried on with needles remaining in the yarn!" You will love the homey drawings of knitting kangaroos, like grandma kangaroo knitting her Wallaby from yarn stored in her pouch (I wish I had that!). The pattern is also clearly written, very explanatory and 100% mistake free.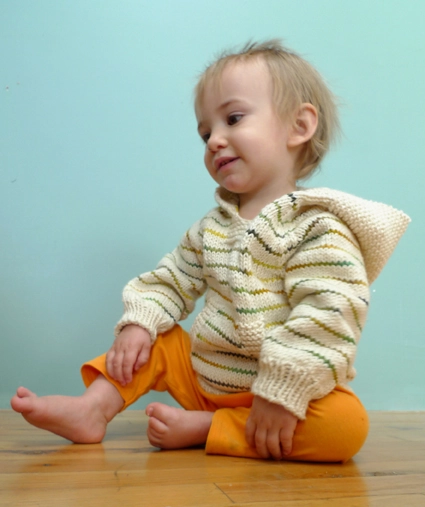 The Wonderful Wallaby is sized for toddlers age two all the way up to adult super size. My son, Bear, is only 13 months old, but he's really tall, and I just couldn't wait another year to knit him his own Wallaby.  I love knowing that he'll get lots of wear out of it.
Materials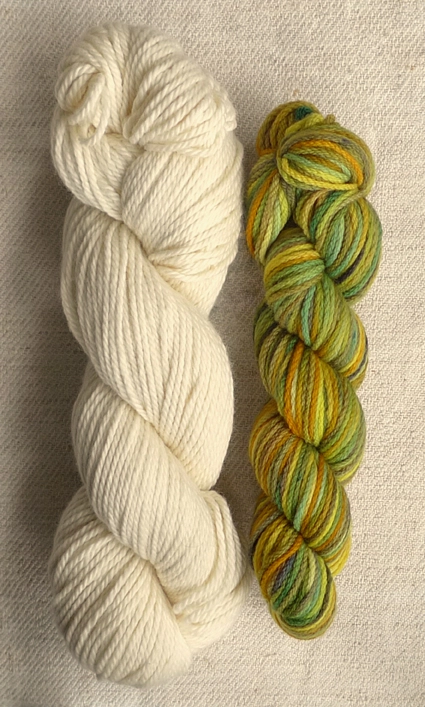 It's great that Spud & Chloe's Sweater yarn is machine washable and really soft, but mostly I love that the blend of wool and organic cotton truly makes this sweater year round. To add a little fun, I knit a stripe of multi-colored Kersti every fifth round. (By the way, the Kersti is also machine washable.) Adding this stripe does complicate the pattern in some places (like the pocket), so I wouldn't recommend it if you are a beginner knitter, but otherwise I thought the challenge was totally worth it.
Another materials note: The pattern uses US #6 needles for the ribbed edges which really draws in the bottom hem and cuffs. I wanted Bear's Wallaby to be a little looser fitting and so just used my #8's for everything. Be sure to have a smaller 24 inch circular needle and double pointed's on hand if you want to be a faithful follower of the directions.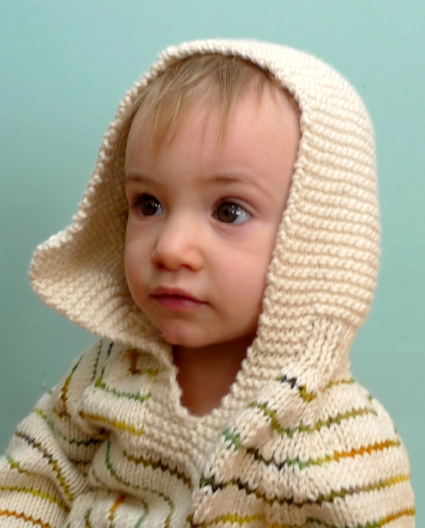 The Wonderful Wallaby is such a perfect sweater that I'm going to make sure Bear is never without one. I hope I like his college colors!  -Whitney